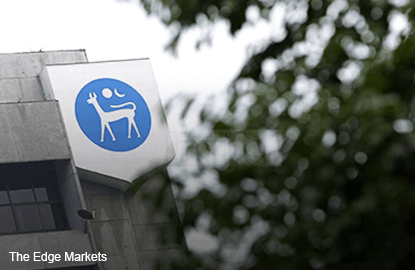 KUALA LUMPUR (April 28): Bank Negara Malaysia (BNM) has issued a letter of administrative compound to debt laden 1Malaysia Development Bhd (1MDB) for the fund's failure to repatriate monies remitted abroad following the revocations of three permissions granted by the central bank between 2009 and 2011.
In a statement today, BNM said the strategic investment fund had failed to fully comply with directions it issued under the Financial Services Act 2013.
"This includes requirement for 1MDB to repatriate monies remitted abroad following the revocations of the three permissions granted by BNM to 1MDB in 2009, 2010 and 2011," it said.
It said the fund had also failed to provide evidence to justify its inability to fully comply with the repatriation order, and has given 1MDB until May 30, 2016 to pay the compound.
"The payment of the compound marks the conclusion of the investigation by BNM on the contraventions to the rules and regulations of the central bank," said BNM.
To recap, the central bank was pursuing appropriate administrative enforcement actions against 1MDB for failing to substantiate the reasons it gave on its non-repatriation of a sum of US$1.83 billion (RM7.13 billion) it invested overseas.
The amount was initially allocated for equity and loan investments in a joint venture with PetroSaudi International Ltd between 2009 and 2011, but the fund had previously said the money had already been spent or earmarked for debt settlement arrangements.
BNM governor Tan Sri Dr Zeti Akhtar Aziz was previously reported as saying that she intends to resolve the issue surrounding 1MDB, before her term as governor ends tomorrow, April 30.
Datuk Muhammad Ibrahim, currently deputy governor of BNM, will be taking Zeti's position from May 1, following her retirement.