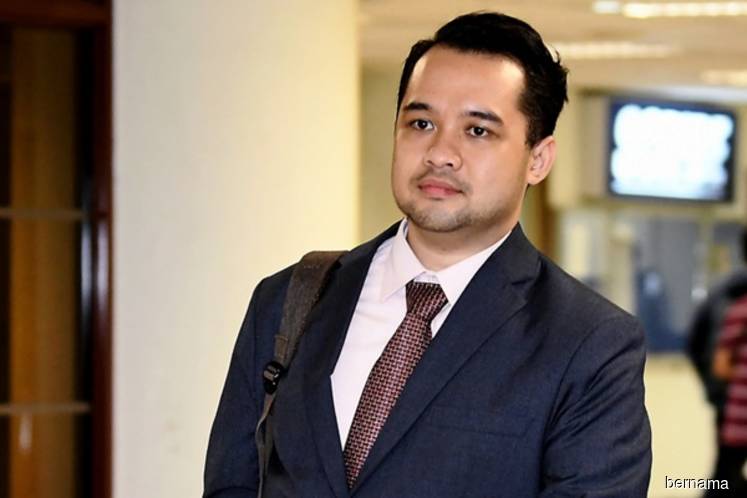 KUALA LUMPUR (April 22): Bank Negara Malaysia investigating officer Ahmad Farhan Shariffudin today submitted documents detailing the email conversations between AmBank staff Joanna Yu, Krystale Yap and Daniel Lee, which were requested by Datuk Seri Najib Razak's lawyers previously.
While the emails were submitted, Ahmad Farhan said he however failed to retrieve the voice recording and phone conversation which were requested.
During cross examination by Najib's defence lawyer Havinderjit Singh, Ahmad Farhan said the emails were extracted from several sources, including from the BlackBerry Bold 9790 which was confiscated from Yu and a Samsung Galaxy 4 seized from Yap during the raid at AmBank's office on July 6, 2015.
"On July 6, the phones were handed over to the forensics team. On July 8, the forensics team was instructed to extract data from the phones," said Ahmad Farhan, the fourth witness in the trial.
Havinderjit questioned whether there were other items seized during the raid, besides the two phones. In response, the witness produced a search list which included several data storage devices comprising four thumb drives and one hard disk drive.
Havinderjit asked whether the storage devices contained any communication records between the staff but the witness said he does not know.
Following that, the 12th witness was called to the stand, Manisah Othman, a statistician at the Department of Statistics.
Her late husband, Amiruddin Mohd Baria, was formerly a liaison officer of Boustead Holdings Bhd at the Prime Minister's Office during Najib's tenure as Prime Minister.
Amiruddin had also served as a private secretary to Najib when he was appointed as Minister of Education previously.
Amiruddin, who was suffering from colon cancer, was hospitalised at Prince Court Medical Centre in Kuala Lumpur about a month before he died in June 2013.
According to Manisah, Najib had visited Amiruddin when he was in hospital and had promised her that he would help her in providing funding for her two children's studies.
"He did not promise a specific amount or how he would help me. He only promised to help with the university fees for my two kids," she said.
She said she received three cheques from Najib for the amounts of RM13,800, RM9,000 and RM29,520.