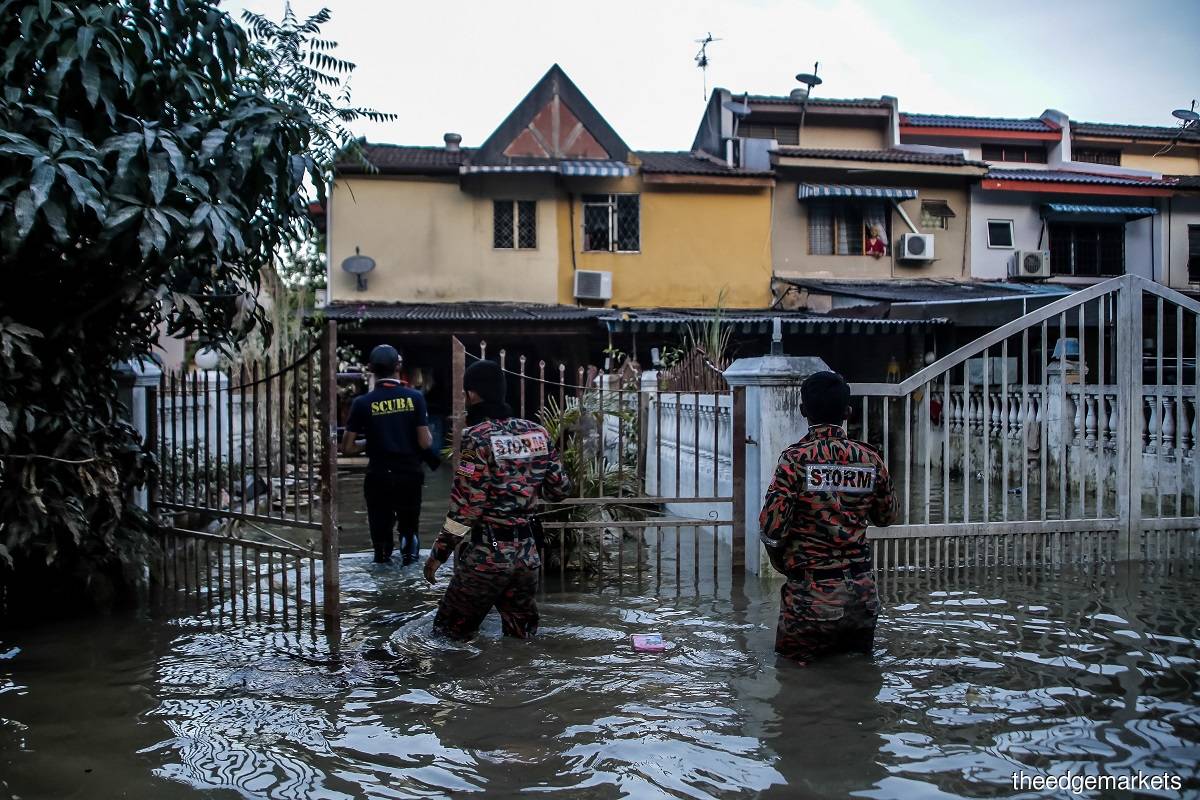 KUALA LUMPUR (March 30): The impact of Covid-19 claims and the December floods on the profitability of insurers and takaful operators (ITOs) in the country remained manageable, according to Bank Negara Malaysia (BNM), despite aggregate profitability having declined for insurance and takaful funds, which was mainly driven by a weaker investment performance.
In particular, it noted in its Financial Stability Review for the second half of 2021 released on Wednesday (March 30) that the overall economic losses from the December floods were estimated to be at RM6.1 billion, of which about RM2.6 billion were incurred by the retail sector and RM3.5 billion by the commercial and public sectors.
But only about 36% of these losses were insured/covered, according to the central bank.
While it was the largest claim payout by the industry for a flood event over the past decade, the substantially higher economic losses reflected the underinsurance of flood risks by households and businesses despite a general reduction in rates that has followed the phased liberalisation of motor and fire tariffs.
According to the central bank, only 11% and 16% of motor comprehensive insurance policies/takaful certificates nationwide and in flood-prone areas respectively have flood cover. "Surveys also suggest that many households may not have any form of insurance/takaful cover for their homes, with even less coverage for flood-related losses," it noted.
With the expected increase in the frequency and severity of flood events amid climate change, insurance/takaful protection will play a more important role in strengthening household and business resilience, it said.
On that note, the central bank said it is collaborating with ITOs to spur the development of suitable and affordable insurance/takaful products for flood and other climate-related perils.
Meanwhile, BNM said the recovery in insurance and takaful business growth remains contingent upon the economic outlook, and that higher revaluation losses from investments could potentially materialise given expectations of further increases in yields in 2022.
Nevertheless, it expects ITOs to remain resilient, supported by pre-existing financial buffers. It also expects the impact of further planned liberalisation of motor and fire tariffs on general ITOs' profitability to be manageable, given the gradual approach towards implementation.
"Further progress on this front aims to encourage more competitive and risk-based pricing, increased product options for consumers, and investments in technology to improve the claim process," it said in the overview section of the report.
Read more stories from the BNM Annual Report 2021 here.