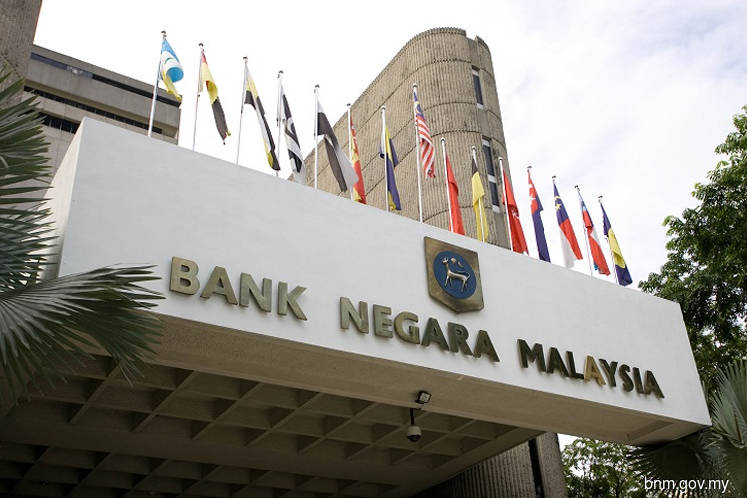 KUALA LUMPUR (Aug 1): Bank Negara Malaysia (BNM) said today the nation's migration to electronic payment (e-payment) has been promising as mobile payment transaction volume increased 20-fold within a year amid a reduction in the usage of traditional methods like cheques.
BNM has published a statement today on Assistant Governor Adnan Zaylani Mohamad Zahid's keynote address here yesterday at the Malaysian E-Payments Excellence Awards (MEEA) 2019.
Adnan Zaylani said that from 2017 to 2018, mobile payment transaction volume had increased 20-fold from below two million transactions to over 34 million transactions within a year.
Adnan Zaylani said that since 2011, the country had reduced cheque usage by half to 101 million in 2018. "E-payment acceptance points such as point-of-sale (POS) terminals have more than doubled to 16 terminals per thousand inhabitants in 2018. More merchants are also accepting QR payments with over 400,000 registrations recorded to-date. Meanwhile, e-payment transactions have almost tripled to 125 transactions per capita in 2018.
"At the same time, new business models are emerging. We estimate that 40% of fintechs in Malaysia are in payments or payment-related services - making it the largest segment. The e-wallet space has been particularly vibrant, contributing to rapid growth in mobile payments," he said.
According to him, these are exciting times, where rapid technological innovations, evolving business models and shifting customer preferences present new opportunities and challenges to the status quo.
"Such opportunities can bring about a positive and transformational impact to our society and economy. We should be bold to capitalise on these emerging trends, while remaining steadfast in managing the associated risks.
"Times are changing, and change is good. It takes us out of our comfort zones, and helps us reach new heights," Adnan Zaylani said.