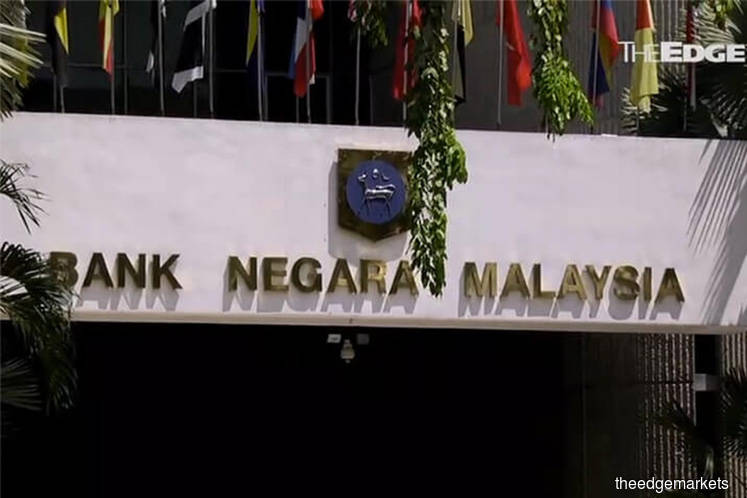 KUALA TERENGGANU (April 5): Bank Negara Malaysia will continue to improve cooperation with the finance industry to ensure entrepreneurs who are qualified and in need, can obtain financing.
Assistant governor Adnan Zaylani Mohamad Zahid said small and medium enterprises (SMEs) are an important customer segment for financial institutions and comprises 87% of all business financing.
"In 2018, there were more than 123,000 SME loan applications approved and on the average, three out of four applications are approved.
"As much as RM307 billion in financing was disbursed to SMEs last year," he told reporters at the Terengganu Financial Carnival here today.
Adnan Zaylani said SMEs are also the country's second economic growth engine with more than one million businesses contributing more than 37 per cent of Malaysia's gross domestic product and employing 66% of the manpower.
Among the financial initiatives implemented by BNM and financial institutions to benefit SMEs include the BNM Fund for SMEs which targets to help startups and businesses lacking capital.
With up to RM3.3 billion in allocations, SMEs from all economic sectors, including the agriculture and micro-industry sectors, can apply for financing the BNM fund through any bank.
As many as 80,000 SMEs have benefited from the fund with RM31 billion in financing approved since its establishment in 1980. 
Adnan Zaylani said it was important for SMEs to improve their financial literacy and management skills in order for business owners to make smart and responsible financial decisions, and this could be achieved through BNM's outreach programmes and financial management seminars.
Meanwhile, he said the central bank remains committed to improving SME's access to financing and will continue to closely engage these enterprises to understand the issues and challenges they are facing.
"SMEs need basic financial knowledge, especially in managing their business records. We also propose for SMEs to register with the Companies Commission of Malaysia as that will allow easier access to all forms of financing," he added. — Bernama