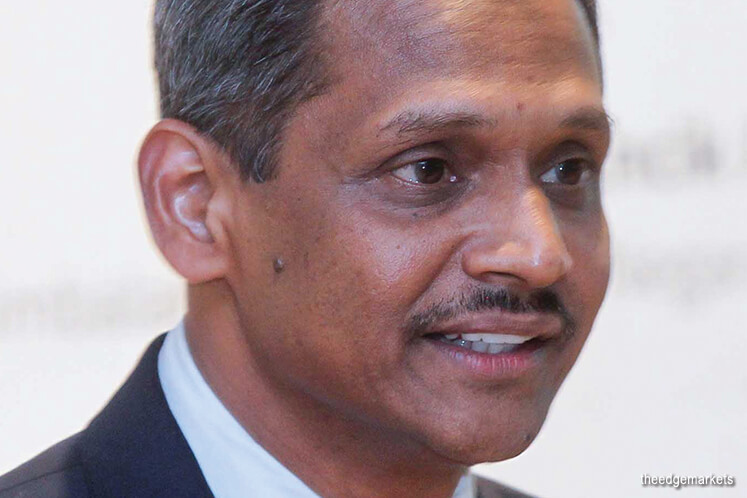 KUALA LUMPUR (Dec 15): Bank Negara Malaysia (BNM) deputy governor Abdul Rasheed Ghaffour has likened the price movements of bitcoin to "bubbles" and "financial scams" of the past.
"It is really akin to many of the financial scams that we have seen. Anything that has high returns has high risks," he told a media roundtable on reporting obligations by digital currency exchanges to the central bank today.
However, Abdul Rasheed concedes that the present returns for early investors of bitcoin cannot be achieved through other investments.
"[Comparing] the bitcoin price when it was issued and the price today — if you look at any investments, I don't think you can get that much of returns.
"But if you look at its price movements, it is very clear that it's like a bubble," he added.
Bitcoin is the largest cryptocurrency, with a market capitalisation of US$289.4 billion. Issued in 2009, prices have rallied from under US$1,000 per unit at end-2016 to above US$17,000 this month. At 1.42pm, it was trading at US$17,272.29 per unit.
While BNM has indicated its willingness to be more involved in the cryptocurrency market, Abdul Rasheed warned participants to "exercise due care" in dealing with digital currencies, including assessment of associated risks such as hacking and price volatility.
In a move to learn more about the new currency spectrum, the central bank has sought to require all digital currency exchanges (DCEs) with Malaysian clients to report its activities to the central bank under the Anti-Money Laundering, Anti-Terrorism Financing and Proceeds of Unlawful Activities Act 2001 (AMLA).
Information obtained from the DCEs through the policy implementation will be made available to the public, which Abdul Rasheed said is the first step towards increasing transparency — and help both the public and the central bank to make informed decisions — relating to the market.
On the initial coin offering, which has already been banned in China — one of the world's biggest bitcoin market, BNM said it falls under the authority of the Securities Commission Malaysia. "But we are always working closely with relevant authorities on the matter," said Abdul Rasheed.
Presently the Malaysian cryptocurrency market has a transaction volume of around RM75 million per month, compared with the global cryptocurrency market capitalisation of about US$420 billion, he added.