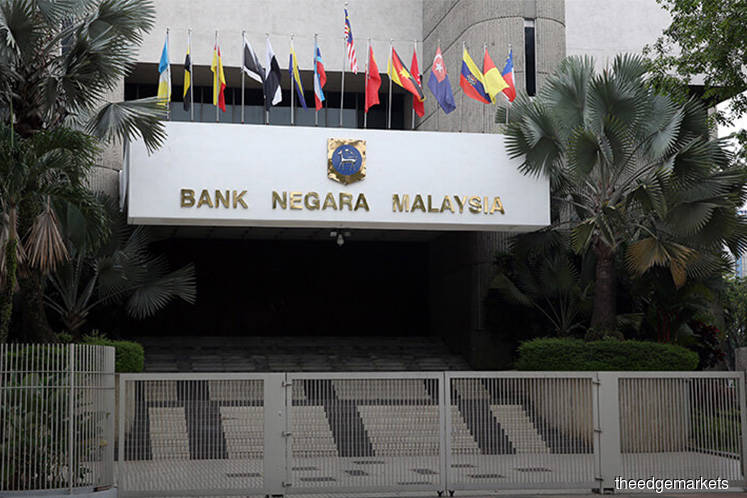 KUALA LUMPUR (Feb 27): RHB Banking Group said today Bank Negara Malaysia (BNM) may cut the overnight policy rate (OPR) further this year as the Covid-19 outbreak leads to expectation of slower global economic growth.
RHB group managing director and chief executive officer Datuk Khairussaleh Ramli said today further OPR cuts are possible this year depending on the impact of the Covid-19 outbreak on the global economic environment.
"We expect the 2020 business outlook to remain challenging. With the recent OPR cut and potentially further cuts, our net interest income would be adversely impacted. We are strengthening our efforts to mitigate any possible adverse effects to our asset quality.
"We believe non-interest income will still be the main driver and the fixed-income portfolio is still strong in terms of potential gains. One thing we will also monitor closely is asset quality to help clients see through this difficult environment. Hopefully, the situation does not worsen," Khairussaleh said at a media briefing here in conjunction with RHB Bank Bhd's financial results announcement today.
On Jan 22, BNM said in a statement that its monetary policy committee (MPC) decided to reduce the OPR to 2.75%. On Nov 5, 2019, the MPC maintained the OPR at 3%, BNM said then.
Today, Khairussaleh said RHB had revised down its 2020 Malaysia economic growth forecast, as measured by gross domestic product (GDP), to 4% from the previously estimated 4.3% last December.
He said the revision followed the announcement of Malaysia's 2019 fourth quarter (4Q19) GDP growth earlier this month (February 2020) and took into consideration what is happening around the world amid the Covid-19 outbreak.
"We believe there are three key drivers to growth — private consumption, exports and private investment. Hopefully, this will all pick up," Khairussaleh said.
On Feb 12 this year, BNM said Malaysia's GDP grew 3.6% year-on-year (y-o-y) in 4Q19, driven by higher private sector spending.
In a statement then, BNM said the country's economic growth was however affected by supply disruptions in the commodities sector. "On a quarter-on-quarter seasonally adjusted basis, the economy grew 0.6% (3Q19: 0.9%). For 2019 as a whole, the economy expanded 4.3% (2018: 4.7%)," BNM said.
Read also:
RHB Bank 4Q net profit up 9.8%, proposes 18.5 sen dividend