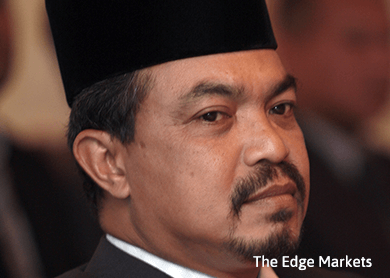 KUALA LUMPUR: Barisan Nasional lawmakers at Parliament late last night were urging Lembaga Tabung Haji not to sell the piece of land in the Tun Razak Exchange (TRX) that it bought from 1Malaysia Development Bhd (1MDB) — a purchase that has caused public outcry over the pilgrim fund bailing out the debt-laden strategic investment fund.
At least eight BN lawmakers from Simpang Renggam, Kalabakan, Langkawi, Gerik, Tasek Gelugor, Tanjong Karang, Tanah Merah and Jerlun have called on Tabung Haji to reconsider its plan to sell the controversial plot because of the strategic location of the land.
Some of the BN lawmakers claimed that the price of land will appreciate over the years, and that Tabung Haji will be able to capitalise on the iconic project once it is fully completed.
Jerai Umno chief Datuk Seri Jamil Khir Baharom, who is also Minister in the Prime Minister's Department, said Tabung Haji is considering selling the TRX land.
"Tabung Haji can be part of a project that is going to be an icon, where the end point for high-speed rail link will be in TRX. This is probably the best real estate investment for Tabung Haji.
"... in the end it is up to Tabung Haji to make the decision," Jamil said when winding up the debate on the 11th Malaysia Plan in Parliament yesterday.
According to him, there are a few potential buyers waiting to buy the plot from Tabung Haji but would have to make certain considerations, making sure the deal is syariah-compliant.
Tabung Haji bought a 0.63ha land in the TRX for RM188.5 million, which translates into RM2,780 per square feet (psf) — a price that is 44 times more than RM64 psf that 1MDB paid the government for all the 28.33ha of land there.
Opposition lawmaker Petaling Jaya Utara member of parliament Tony Pua asked Jamil to explain the delay behind the sale of the TRX land to potential buyers after Tabung Haji announced plans almost a month ago to sell off the land.
Pua also demanded Tabung Haji to cancel its deal and a full refund from the state investment firm instead of looking for new buyers.
He opined that the pilgrim fund should not have to bear the responsibility of finding buyers for the land.
This article first appeared in The Edge Financial Daily, on June 16, 2015.