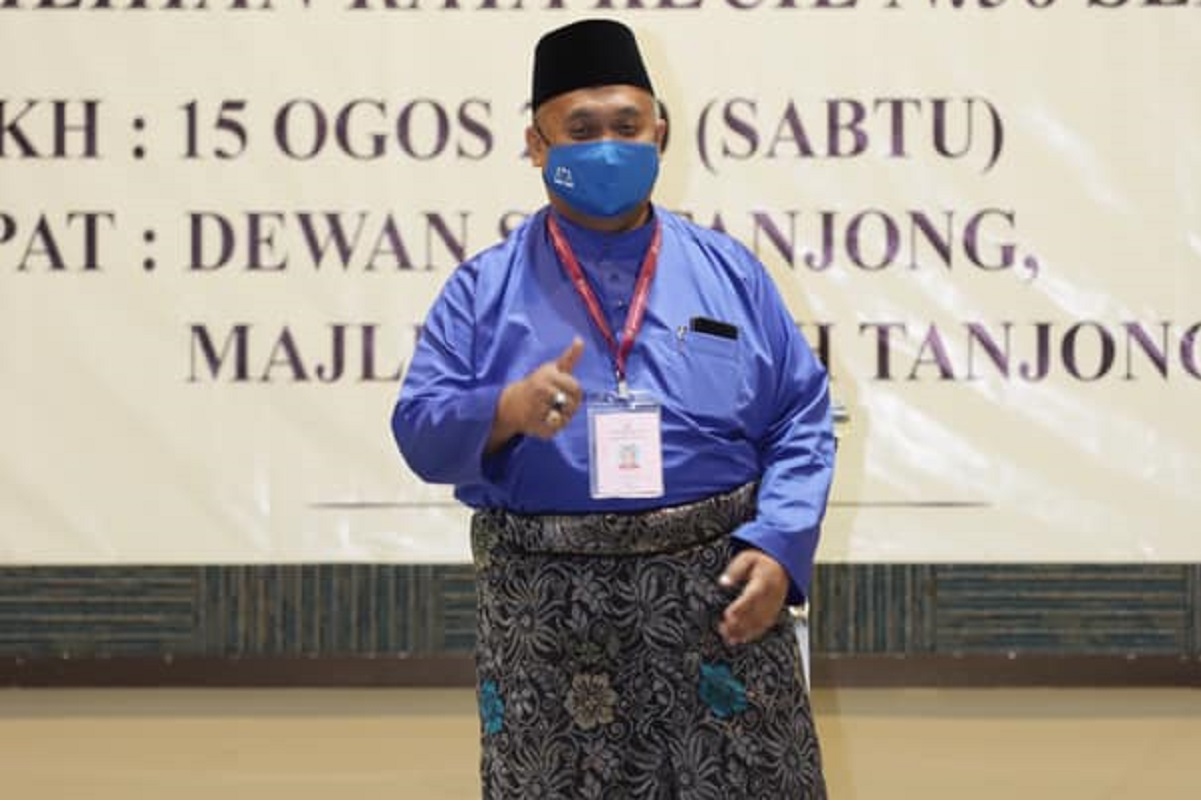 TANJUNG MALIM (Aug 15): On paper, Barisan Nasional (BN) candidate Mohd Zaidi Aziz, who is also Tanjung Malim Umno deputy chief, has a good chance of winning the Slim state by-election compared to his two opponents.
However, according to political analysts, the BN machinery needs to ensure that every party supporter and voter goes out to fulfil their responsibilities under the new normal following the Covid-19 outbreak.
Head of the Department of Social Studies and Citizenship, Faculty of Human Sciences, Universiti Pendidikan Sultan Idris (UPSI) Dr Noor Azlan Hadi Yaacob said, BN needed to organize appropriate campaign work to meet as many voters as it could and woo them to vote for its candidate.
"One important question is that will the party members go out and vote, especially when the public is concerned about Covid-19, apart from the expected dull campaign due to the standard operating procedures (SOP)," he told Bernama today.
The Election Commission set the Slim state by-election to be held on Aug 29 with nomination day today and early voting on Aug 25.
The Slim state by-election, which is being held following the death of its incumbent Datuk Mohd Khusairi Abdul Talib, 59, from BN, on July 15, will witness a three-cornered fight between Mohd Zaidi, 43, and two Independent candidates S. Sentharasekaran, 44, and Amir Khusyairi Mohamad Tanusi, 38, who is representing the yet-to-be registered Parti Pejuang Tanah Air (Pejuang).
Commenting further, Noor Azlan said Mohd Zaidi also has the advantage of being a local apart from being supported by an organised campaign machinery.
According to him, Amir Khusyairi is seen depending on the influence of former Prime Minister Tun Dr Mahathir Mohamad who announced the establishment of Pejuang in gaining the support of voters.
Meanwhile, Universiti Kebangsaan Malaysia's Institute of Ethnic Studies deputy director Assoc Prof Dr Kartini Aboo Talib opined that BN would be able to win easily based on the party's strength in the last general election.
"Looking at the record in Slim, this is a BN stronghold and maybe BN can win easily compared to Pejuang which is a new party, but it all depends on the voters themselves," she said.
Kartini also proposed that all candidates formulate appropriate strategies in line with the EC's recommendations throughout the campaign period to jointly reduce the risk of Covid-19 infection.
In the 14th General Election, Mohd Khusairi of Barisan Nasional defended the Slim state seat for the fourth term with a majority of 2,183 votes, defeating the Bersatu candidate who contested on a PKR ticket, Mohd Amran Ibrahim, and PAS candidate Muhammad Zulfadli Zainal.