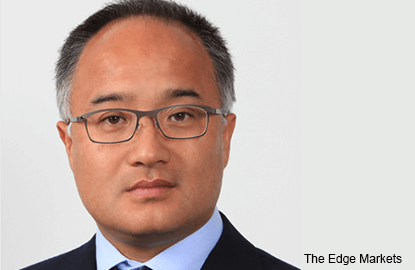 KUALA LUMPUR (Nov 6): Bayerische Motoren Werke AG (BMW) has appointed Han Sang Yun as its managing director and chief executive officer for BMW Malaysia Sdn Bhd (BMW Group Malaysia) from Jan 1, 2016, replacing Alan Harris who is retiring.
In a statement today, BMW Group Malaysia said Han has over 20 years of experience in the automotive industry in his native country, South Korea.
"A specialist in the industry, Han was most recently the head of sales for BMW Group in South Korea, and was also responsible for marketing and product management for the premium automaker in the country," it said.
In his new role, BMW Group Malaysia said Han will further drive the group in the Malaysian premium automotive segment and to identify new opportunities for growth in tandem with Malaysia's ambition to be an automotive hub in the Southeast Asia.
Harris was appointed to oversee BMW's operations in Malaysia on Aug 1, 2014.
He is instrumental for several key initiatives, including introducing several new models to be locally assembled in Malaysia — the new BMW X6 and the new BMW 1Series and the first BMW World Malaysia programme.
Other initiatives include the expansion of the BMW Group Parts Distribution Centre Malaysia in Johor and the BMW Group Malaysia headquarters in Cyberjaya, Selangor, as well as introducing new BMW dealerships in Kota Baru,Kelantan and Batu Pahat, Johor.