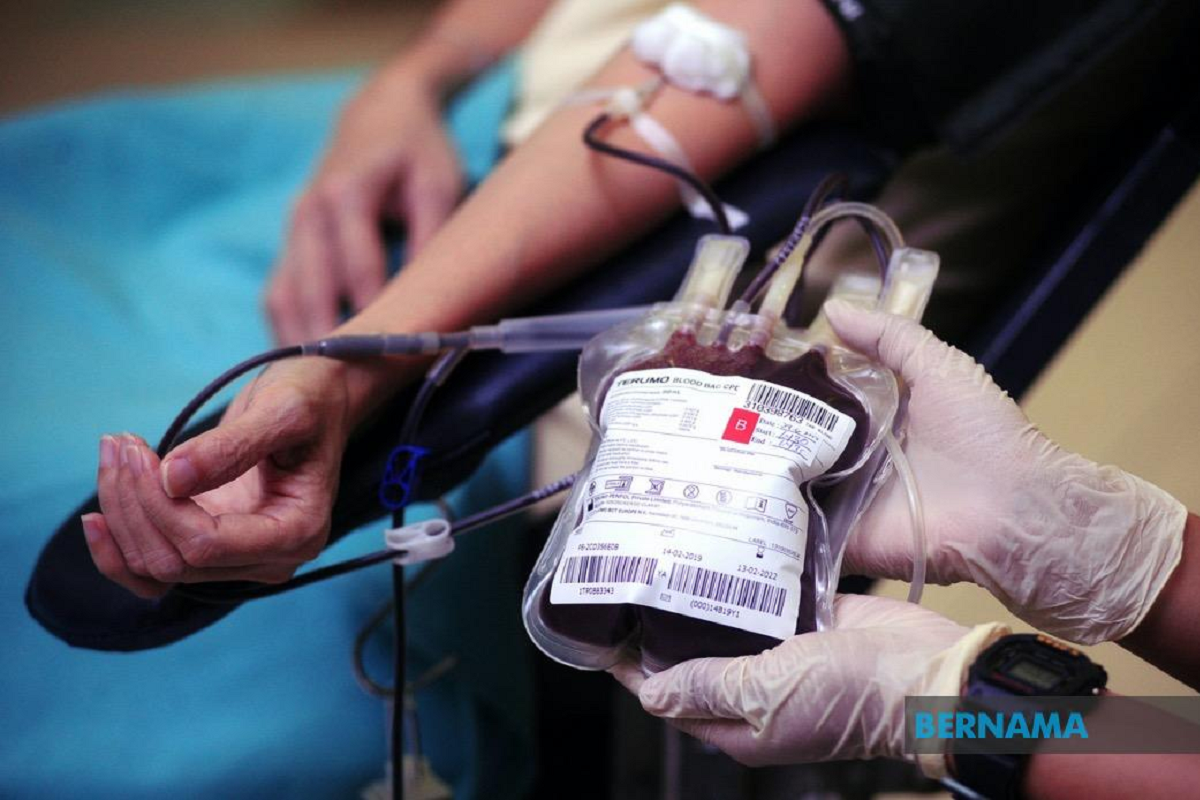 KUALA LUMPUR (April 27): Blood collection at the National Blood Centre (PDN) in the first week of Ramadan was less than 60% of the required 500 to 600 bags of blood to be collected by the centre, while the Puspanitapuri Blood Donation Suite in Putrajaya recorded only 32.8% collection.
This number was alarming because every 43 seconds, one bag of blood would be needed to save a patient's life.
PDN, in a statement today, said that as many as 500 to 600 donors are needed daily to ensure the need to save patients' lives is met.
The country's stock of blood supply must always be sufficient to meet needs of transfusion procedures (for cases that require blood transfusions, such as accidents, surgery and even routine treatment such as Thalassemia patients), it said.
In this regard, PDN invites the public to donate blood in the holy month of Ramadan.
Besides, organisations are also encouraged to organise regular mobile blood donation campaigns or group donations to any of the PDN centres (PDN Jalan Tun Razak, the PDN Donation Suite at Mid Valley Megamall or Puspanitapuri Blood Donation Suite, Presint 10 in Putrajaya).
For more information, the public can call 03-2613 2777 or browse PDN's social media accounts.