This article first appeared in City & Country, The Edge Malaysia Weekly, on December 20, 2021 - December 26, 2021.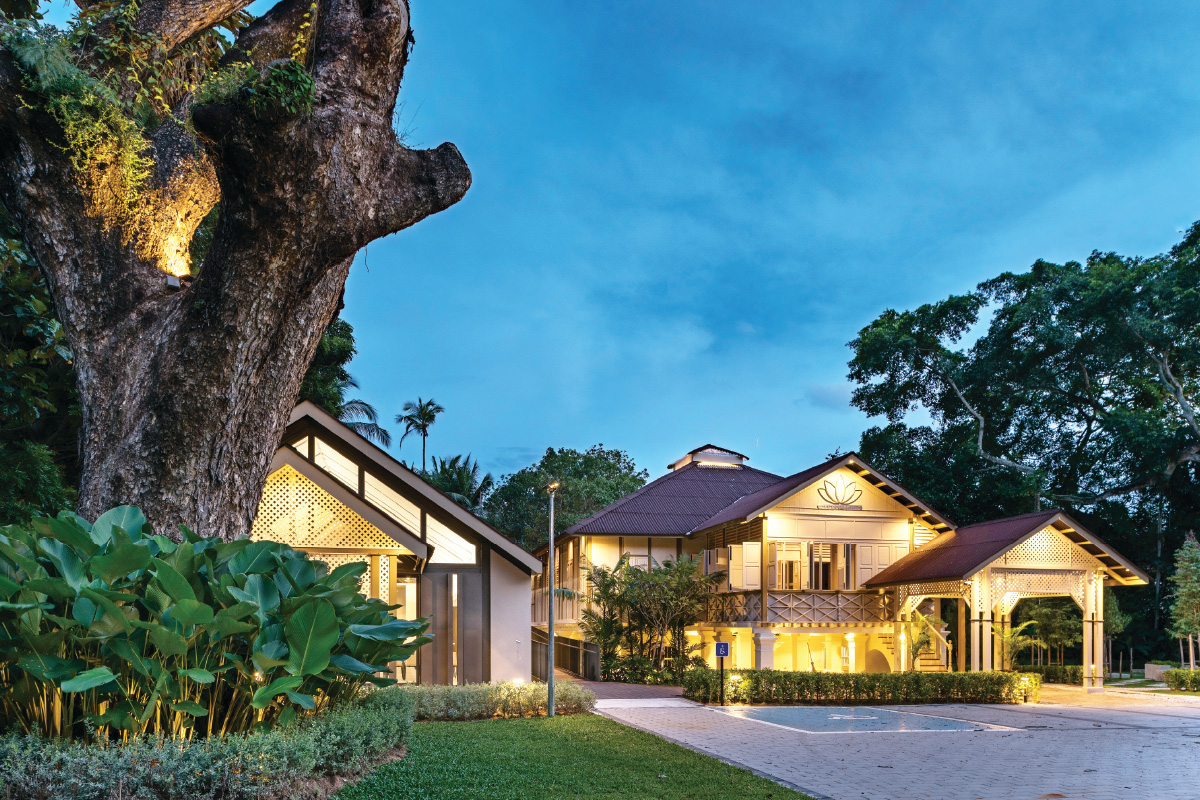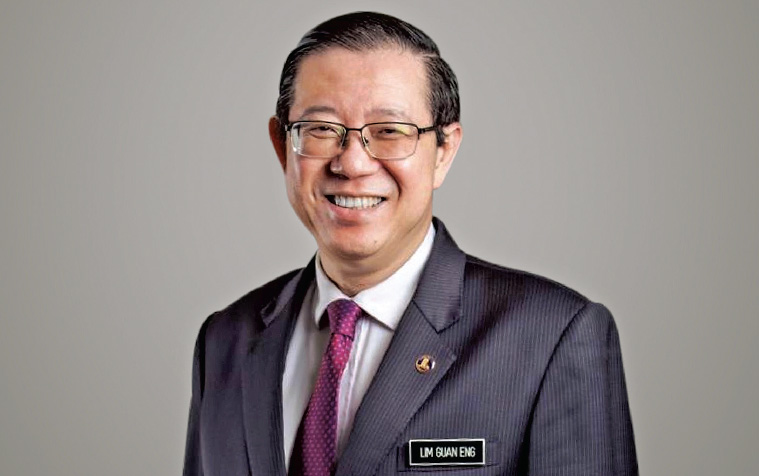 Lim: This particular building was selected as it was available and had been abandoned for several years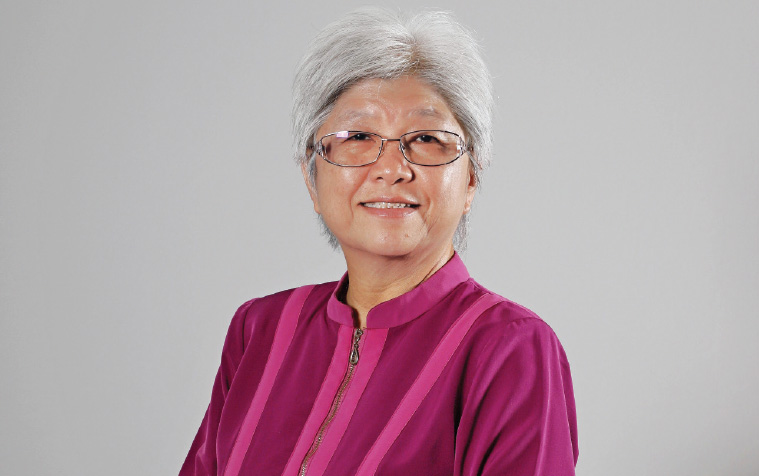 Chong: The cost of maintaining the property and its spacious compound is about RM30,000 per month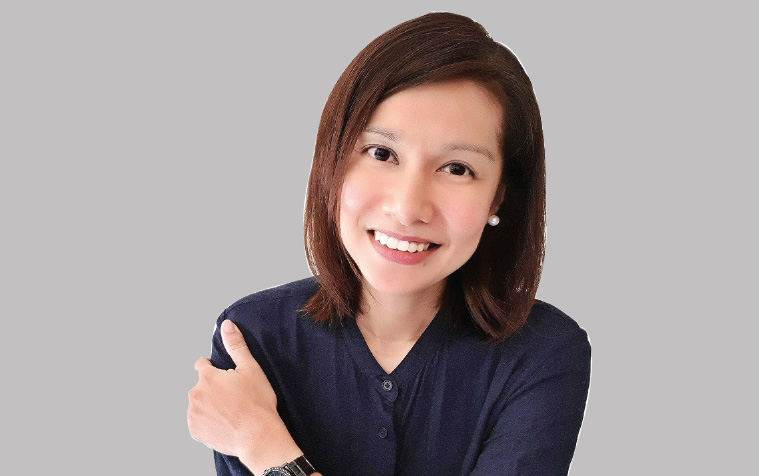 Tan: With the limit of budget contraints, our intervention strategies were to maximise natural ventilation and natural light through skylights, light shelves and angled windows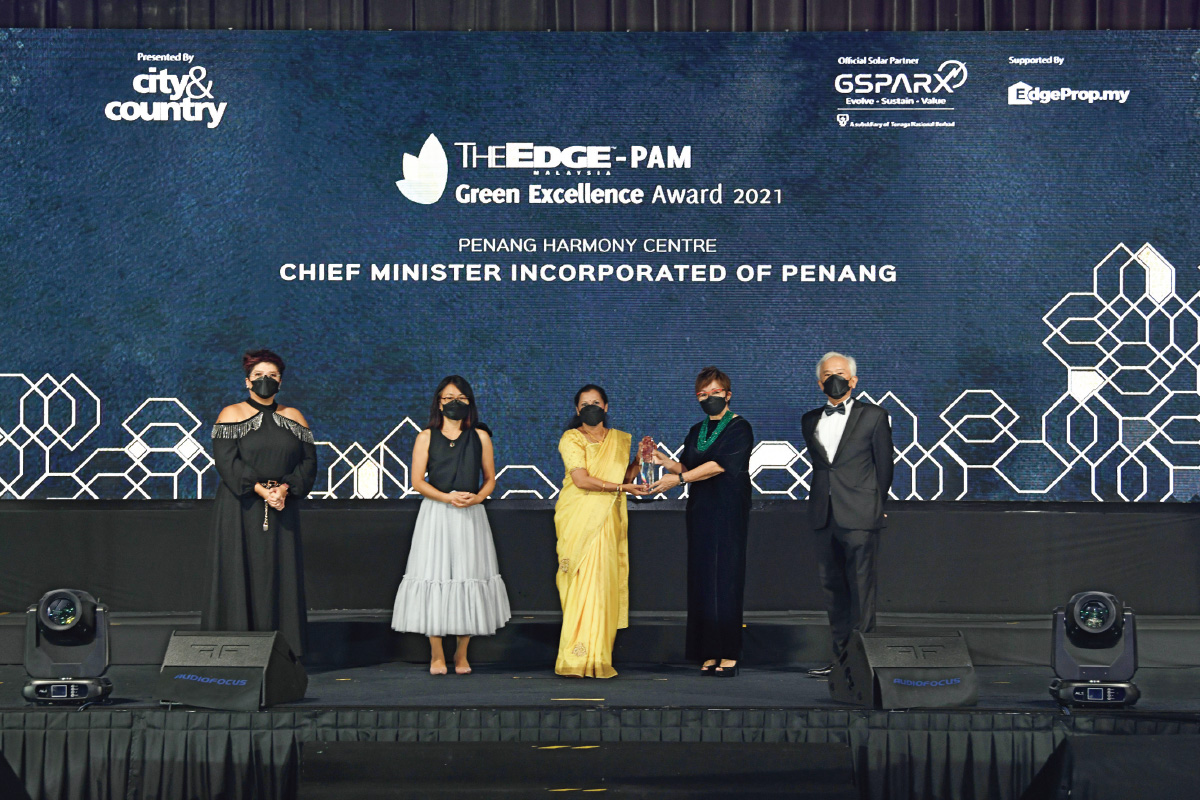 Chief Minister Inc of Penang assistant general manager Bharathi Suppiah (centre) with (from left) City & Country acting editor E Jacqui Chan, The Edge Malaysia editor-in-chief Kathy Fong, EdgeProp.my managing director and editor-in-chief Au Foong Yee and The Edge Media Group publisher and group CEO Datuk Ho Kay Tat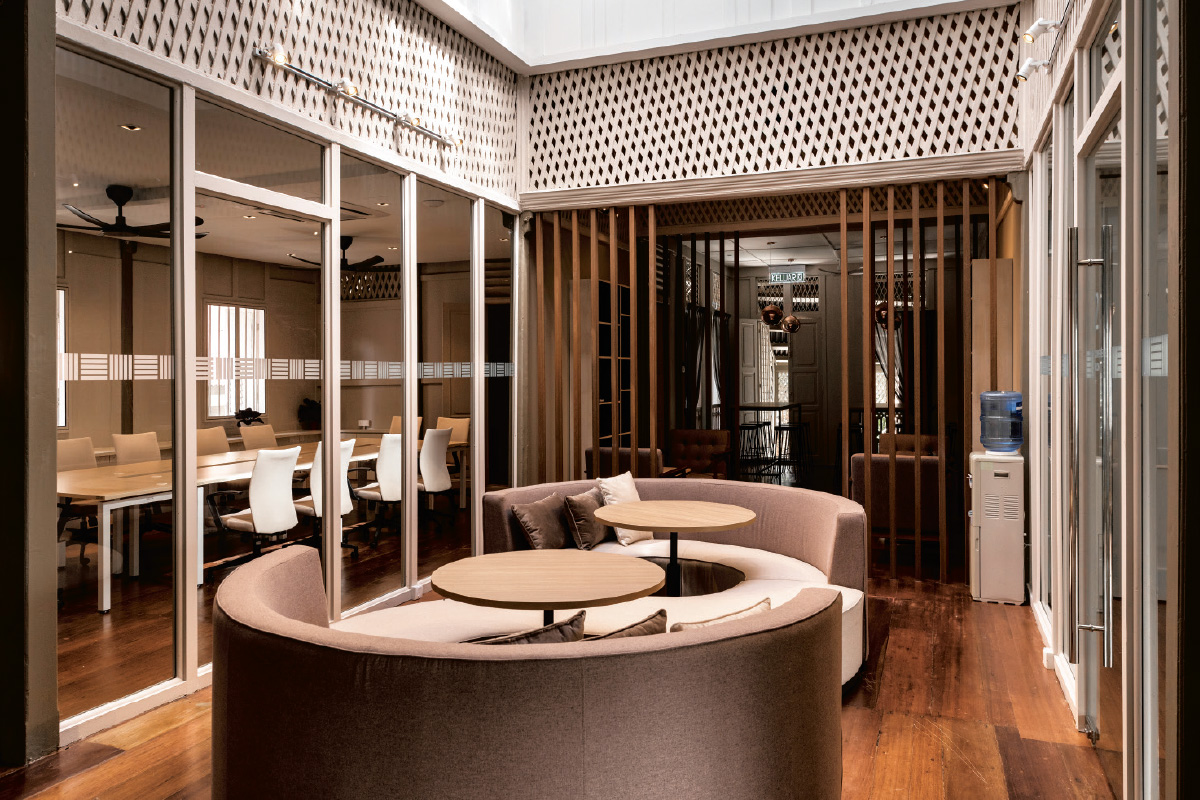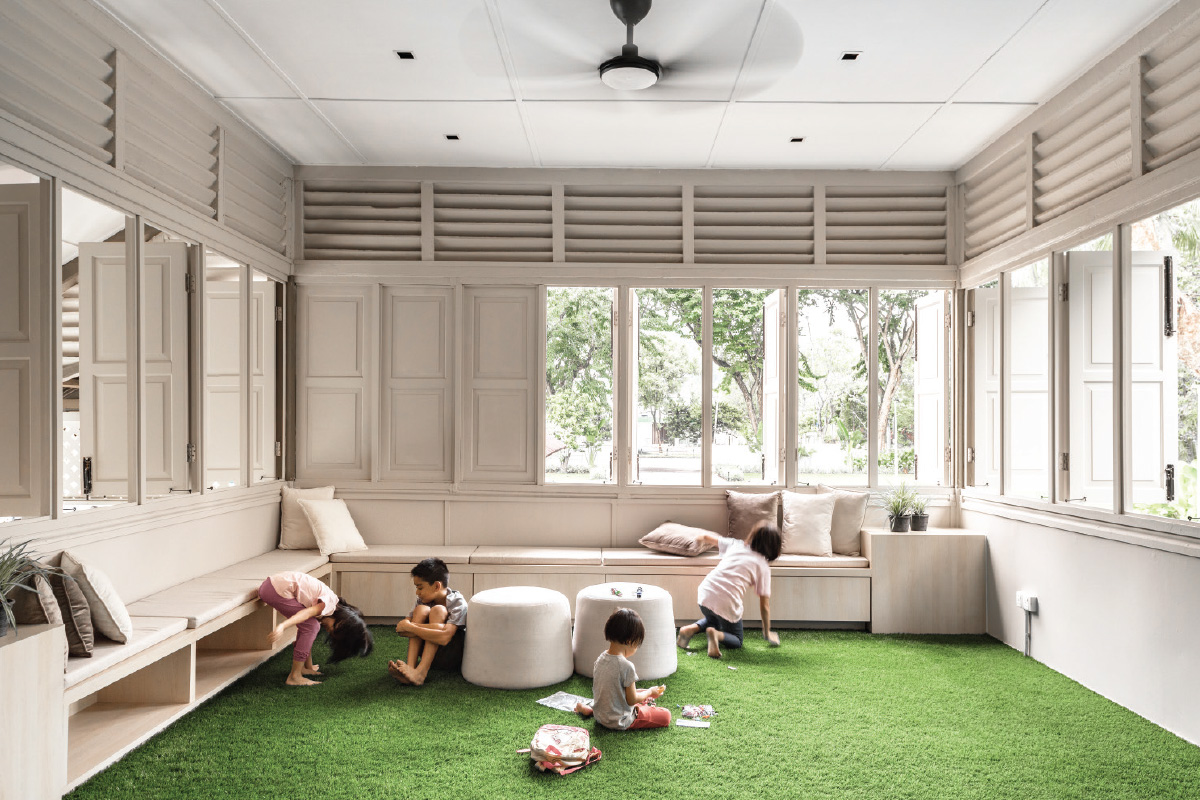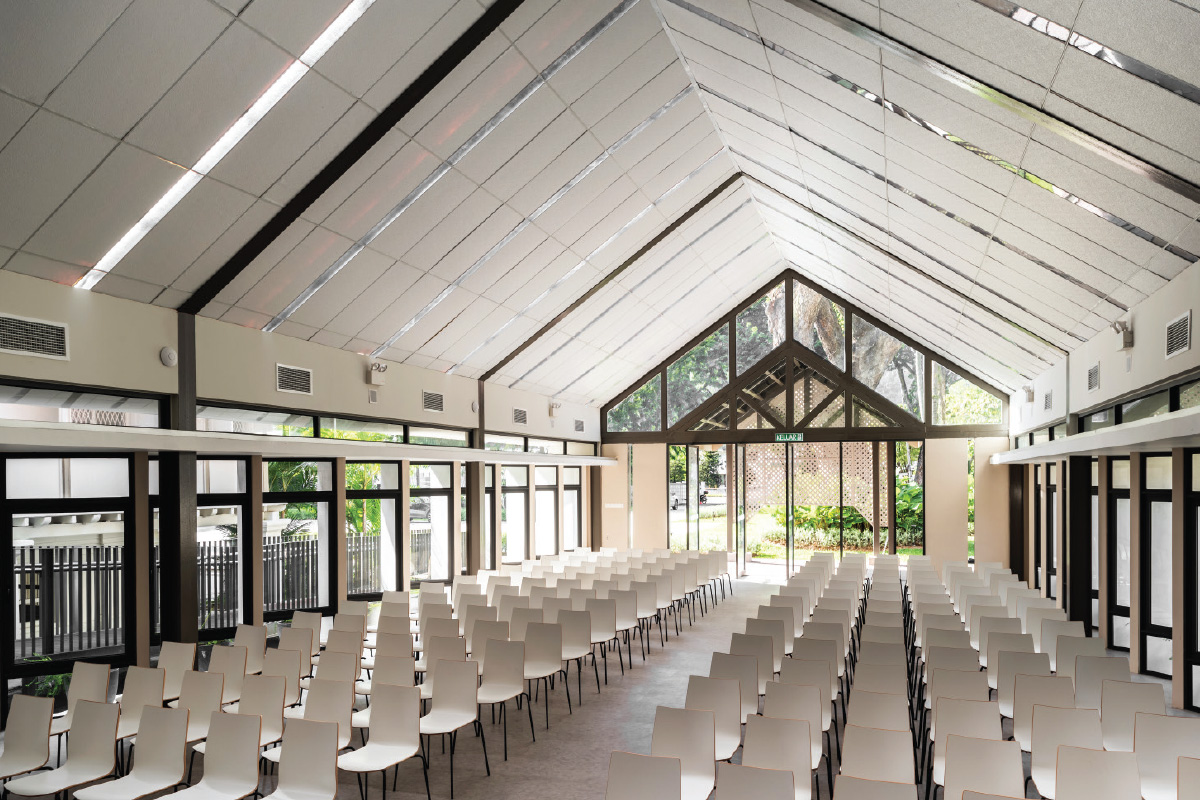 Winner | Penang Harmony Centre | Chief Minister Inc of Penang
Located in Penang's busy Jalan Scotland in George Town, the 49,000 sq ft Penang Harmony Centre is a religious and community space conceived to promote inclusivity and harmony.
The space — comprising a repurposed 4,300 sq ft colonial-era bungalow (main building) complemented by a new 2,800 sq ft community hall and surrounded by many trees, green open spaces and gardens — is run and managed by Penang Harmony Corp Sdn Bhd (Harmonico) as an activity and resource centre with four major functions — learning, administration, events and meetings.
Inspired by the "going back to the basics" design, the repurposed timber bungalow employs simple ventilation and daylighting strategies throughout the space and is redesigned to be naturally cross-­ventilated. Now, the previously dark interior spaces of the house receive natural light from all sides of the building and a new central skylight. In addition, the new hall is characterised by "accordion walls" and narrow slits of roof lights, allowing a continuous flow of natural daylight during the day.
Design, sustainability, implementation, cost efficiency and relevance to the community — these attributes of the Penang Harmony Centre won it The Edge Malaysia-PAM Green Excellence Award 2021.
Harmonico chair Chong Eng says, via an email interview, the property welcomes all religious groups to make use of the Harmony Centre in the spirit of togetherness. "Since it opened in November 2019, we have had numerous activities such as wedding ceremonies, workshops, seminars, religious talks, sound therapy sessions and yoga classes. The centre has also hosted art exhibitions, an Indian cultural exhibition, food exhibition, community campaign launch, award ceremonies, interview sessions and charity programmes."
According to Chong, Harmonico was set up on March 10 this year under the Chief Minister Inc of Penang as an implementing agency to oversee matters pertaining to religions other than Islam and to execute plans and policies that will promote and bring about an inclusive and harmonious society in Malaysia.
Once called Wickham Lodge, the bungalow was originally commissioned by Sir Henry Alexander Wickham, the explorer who is best remembered for his role in introducing the Hevea Brasiliensis rubber tree from Santarem, Brazil, in 1876 to British Malaya, leading to the setting up of rubber plantations and an ensuing economic boom as a result of rising global demand for rubber at the turn of the 20th century.
Completed in 1880, the Malay-style wooden lodge was used by Wickham as a holiday retreat, but it was left abandoned and fell into disrepair following his death in 1928.
Later, a basic refurbishment was done on the bungalow and it housed the Institut Integriti Negeri Pulau Pinang (IINPPi) before plans for the Penang Harmony Centre were initiated by the then state government under former chief minister Lim Guan Eng. "[We wanted] to have a space for non-Islamic religious affairs and a community hall to cater for related NGO functions. This particular building was selected as it was available and had been abandoned for several years after IINPPi moved to a different location," says Lim.
Launched in 2018, the Penang Harmony Centre started renovations in February 2019, after 10 months of design, authority approvals and tender stages.  The new centre was completed in six months in July 2019.
Eco-conscious design strategies
The Penang Harmony Centre was designed using a green and adaptive-reuse approach to avoid unnecessary new construction and thereby reduce further carbon emissions.
The architect, founder and principal of BETA (BEu Tan Architect) Tan Bee Eu explains the importance of using the adaptive-reuse approach as opposed to demolishing existing buildings. "Adaptive reuse is now globally recognised as one of the best ways to reduce carbon emissions in construction. With the abundance of heritage buildings in Penang, why not save and adapt them into meaningful spaces for our community? After all, old historical buildings are an important [part of the] tangible heritage of our nation's past, full of stories to tell our future generations."
For the Penang Harmony Centre, Tan saw a conscious need to design an energy-efficient public building. "We were very conscious of the need to design an energy-efficient building. It is our simple 'why' in pursuing green, passive design features, even though it was not an explicit requirement. With the limit of budget constraints, our intervention strategies were to maximise natural ventilation and natural light through skylights, light shelves and angled windows."
Tan says as much as 90% of the existing structure was conserved and adapted into a welcoming community building. "The existing raised timber flooring of the bungalow was also restored to reinstate the passive cooling effect of natural breezes moving across and below the floor platforms," she says.
Prior to the renovations, the existing bungalow was deteriorating — the column bases and walls had been damaged by damp and the timber elements were rotting. The interior was also dark and confined due to a lack of daylight.
The design harmoniously blends the old and new, copying the roof line of the existing mansion for that of the new community hall. The building height of the annexe was also calculated so as not to overpower the main building in terms of scale and proportion, while the dominance of the existing mansion roof form was deliberately celebrated and kept intact.
The architect also made use of natural lighting as a green, passive strategy by removing the interior timber stud walls of the main building to bring in sunlight from the sides into the previously dark interior spaces. At the centre of the building, a skylight was created by removing the existing ceiling panels and adding simple, clear roofing sheets to bring natural light and ventilation into the central foyer. In addition, the roof structure was kept exposed to celebrate the heritage character of the existing building, while the grilles were removed to create a friendlier space that connects to the exterior landscape by using a synthetic grass carpet in the multipurpose function room.
In the new community hall, the architect introduced "accordion walls" to flank both sides of the building using alternate rhythms of solid walls and clear glass windows and light shelves above them to bring indirect natural lighting into the interiors. The roof is intermittently lined with strip skylights.
Another green, passive strategy was redesigning the main building for natural cross ventilation along the longitudinal spine from the front to the back of the house by eliminating the interior walls. The central jack roof was also restored to allow passive stack ventilation, allowing hot air to escape vertically while maximising daylight in the mansion.
As a cooling element, a secret garden was carved out at the back of the community centre. The garden was landscaped to create a
kampung-like environment, complete with meandering footpaths through garden shrubs. There are also hidden pockets dotted with randomly placed benches and swings that are shaded by existing palm trees. Using concrete pavers, the architect created the nostalgic game of Snakes and Ladders on a bigger scale to add some playfulness to the calming grounds.
Chong says the cost of maintaining the property and its spacious compound is about RM30,000 per month, including the salaries of staff and maintenance contractors as well as utilities.
Frugal, humble yet ambitious
The key challenges for this project were time and budget, says Tan. "[We] went on fast-track construction to meet the stipulated completion date given by the client and it was completed on time within six months."
With her forte in designing and managing fast-track high-rise developments, she designed a small gap between the main building and the new hall to allow construction on both the existing bungalow and the annexe to run concurrently.
Adapting adaptive-reuse also proved to have its share of challenges, says Tan. "In any adaptive-­reuse attempt, the expected challenges were working around existing structures and keeping the huge trees on site. We had to be extremely nimble and creative in solving problems on site.
"Lastly, swift communication and commitment from all parties were crucial, be it from the client, consultants, contractors or the suppliers. Without a committed construction team, a fast-track project would not be possible."
To stay within the RM2.5 million budget, it was crucial to be frugal. "The historical heritage bungalow was already 139 years old when construction work began in 2019. To stay within budget and yet have sufficient funds to restore the heritage bungalow, we became frugal designers when it came to material selection and specifications. Cost provisions were strategised according to significance and priorities. This meant no-frills material specifications for new construction and uncompromising priority given to restoring the heritage bungalow and strengthening the timber flooring to accommodate larger crowds," says Tan.
"When unexpected problems were discovered on-site that would incur additional cost, we had to quickly find alternatives for other materials to offset the cost increase, such as finishing some areas in bare cement renders instead of tiles. Throughout the construction period, we monitored and inspected the site frequently to avoid costly mistakes."
Tan believes that good architecture is always possible regardless of scale, complexity and budget. "With a budget of RM2.5 million, this humble yet ambitious project became our ultimate challenge and a testament [by which we are to] live up to our core belief. From this project, we learnt humility and to respect nature by designing and building around every existing tree on site," she says.