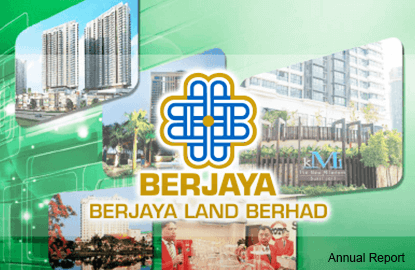 This article first appeared in The Edge Financial Daily, on December 17, 2015.
KUALA LUMPUR: Berjaya Land Bhd (BLand) is cashing out its investment in Berjaya (China) Great Mall Recreation Centre in Hebei province, China — which is still under construction — for 2.08 billion yuan (RM1.39 billion), the bulk of which has been earmarked to repay borrowings, creditors and contractors.
The group is expected to record a loss of about 51.28 million yuan (RM34.25 million), pursuant to the proposed disposal of what it once touted would be the world's largest shopping mall, according to its filing with Bursa Malaysia.
Berjaya (China) Great Mall Co Ltd (GMOC), a 51%-owned unit of Berjaya Leisure (Cayman) Ltd (BL-Cayman), which is in turn a wholly-owned subsidiary of BLand, entered into a construction project transfer agreement (contract) with Beijing SkyOcean yesterday to effect the sale.
The remaining 49% stake in GMOC is owned by Berjaya Times Square (Cayman) Ltd, a company owned by Tan Sri Vincent Tan Chee Yioun and his son, Ravin Tan Yeong Sheik. GMOC will cease operations upon the completion of the proposed disposal.
Beijing SkyOcean is wholly owned by SkyOcean Holdings Group Ltd, which is owned by Zhou Zheng (80%) and his sister, Zhou Jin (20%). Zheng is also the controlling shareholder and chairman/chief executive officer of Hong Kong-listed SkyOcean International Holdings Ltd, with a 74.32% stake.
The Great Mall project, which spans 306,260 sq m of land area with about 1.21 million sq m of gross floor area, comprises a hotel, serviced apartments, restaurants, recreational centres and commercial shops. It is situated in the Yanjiao economic development area in Sanhe, Langfang city, Hebei.
The Great Mall project will be developed over Phases 1, 1E and 2. BLand said Phase 1 of the project is currently under construction while Phases 1E and 2 are "vacant".
The project was valued at 2.018 billion yuan by Messrs Cushman & Wakefield on Feb 28. The carrying amount of the project, as at Oct 31, was 1.75 billion yuan.
"The cash consideration of 2.08 billion yuan represents a premium of 3.07% to the market valuation and a premium of 18.86% to the said carrying amount," BLand said.
Of the proceeds, 1.11 billion yuan (RM743.05 million) will be used to repay borrowings, creditors and contractors, and to defray taxes on sale of the Great Mall project and incidental expenses, it added.
The balance of 967.48 million yuan (RM646.18 million) is proposed to be distributed to the shareholders of GMOC, which BL-Cayman, upon receipt, will use for working capital of the BLand group.
BLand said the disposal provides an opportunity for the BLand group to cash out the Great Mall Project. The proposed disposal is expected to be completed by end-2017.
BLand closed unchanged at 72 sen yesterday, with a market capitalisation of RM3.59 billion.