This article first appeared in Digital Edge, The Edge Malaysia Weekly, on March 1, 2021 - March 07, 2021.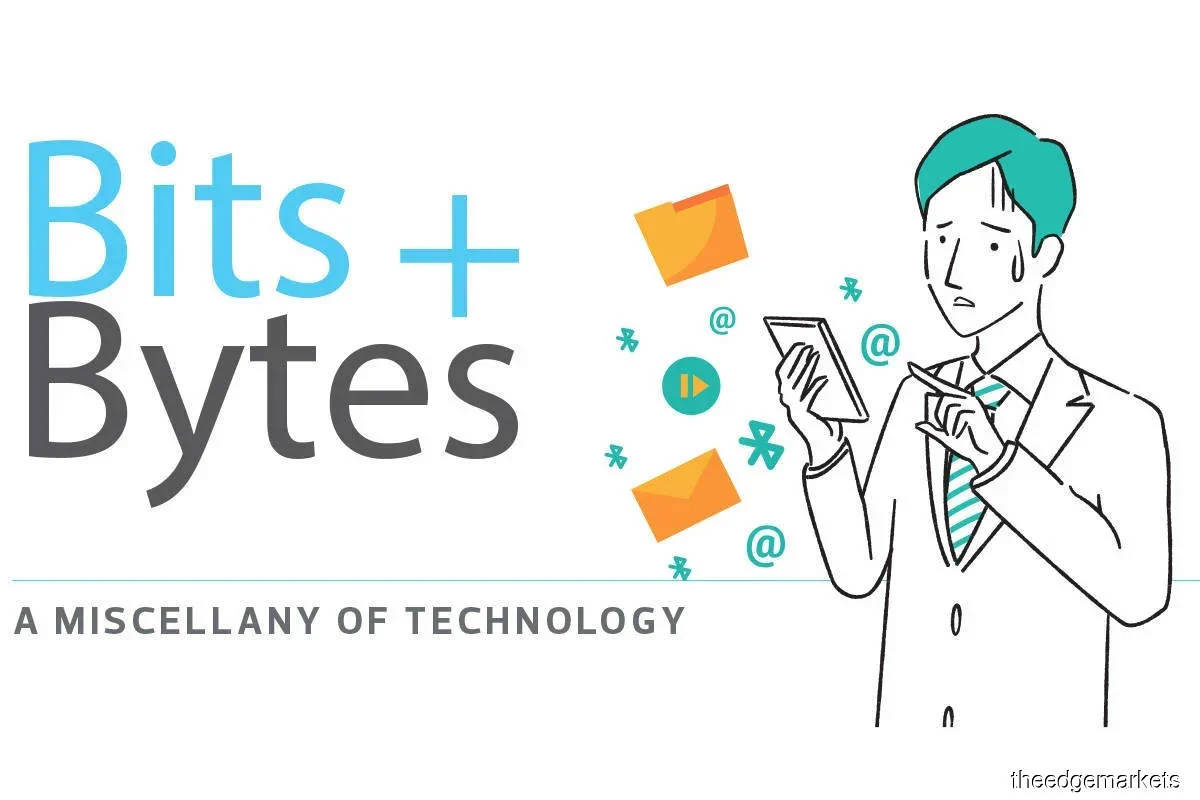 NEWS
EasyUni thrives during pandemic with Fairwiz
Higher education consultancy EasyUni has successfully acquired customers from across the globe through its Software-as-a-Service (SaaS) Fairwiz, hosting virtual events such as open days, fairs and exhibitions since last year.
This year, EasyUni expanded its services to Hong Kong and North America, serving clients such as South China Morning Post, OSF Healthcare and Private Illinois Colleges & Universities (PICU).
EasyUni started research and development of Fairwiz in mid-2019 when a university client approached it to develop a custom system for its virtual open days. EasyUni figured that it would be more beneficial to build an SaaS platform that many others could use instead of a custom product for only one client.
When the Covid-19 crisis struck, EasyUni's clients began to cut their marketing budgets, dramatically impacting its revenue. Fortunately, EasyUni was able to accelerate the launch of Fairwiz. To date, Fairwiz has been adopted by organisations from various industries in scenarios it was not initially designed for, such as open days, education fairs, learning festivals and property exhibitions.
EasyUni is helping universities and colleges recruit more students from Asia and the Middle East through its websites and digital marketing services. With 11 websites, a mailing list of 600,000 subscribers and around 300,000 followers on social media, EasyUni has connected more than 13 million students with higher education institutions. To learn more about EasyUni and Fairwiz, visit 
www.easyuni.com and www.fairwiz.com.
SAS launches updated version of Life Science Analytics Framework to help combat Covid-19
Global analytics company SAS has launched its updated SAS Life Science Analytics Framework, to cater for the needs created by the Covid-19 pandemic. This involves transforming data into life-changing insights and delivering better and safer therapies to patients more quickly in a highly regulated landscape.
 "Clinical development is at an inflection point with accelerated development for new therapeutics and vaccines for Covid-19, coupled with a move toward decentralised, virtual hybrid clinical trials," says Mark Lambrecht, global director of health and life science practice at SAS.
 "In our SAS Health product portfolio, we continue to invest in industry-leading analysis solutions — for small biotech entities just getting started in clinical development to large pharmaceutical enterprises with thousands of users."
 The previous version was a single, open cloud-based analytics solution for clinical research, with embedded analytics tools, support for data standards and optional integrated analytic applications. The company says in a press statement that SAS Life Science Analytics Framework 5.3 is designed to reduce development timelines and drive modernisation of clinical trials while ensuring regulatory compliance.
 Its new functionality includes:
•    A seamless open-source integration with the ability to programme in SAS, R or Python.
•    Inclusion of study metadata and data standards enhancements for easier and more complete definition of study details.
•    Automation of the development process for tables, listings and figures to ease tracking effort for clinical study report development.
•    Addition of two-factor authentication for increased data security.
  "The Covid-19 pandemic has signified the value of real-world data to an unprecedented extent," says senior research analyst Nino Giguashvili of IDC Health Insights Europe. "Going forward, real-world data will become an indispensable source of evidence to inform regulatory decisions on future diagnostics, vaccines, and treatments beyond public health emergencies."
PEOPLE MOVES
Endeavor Malaysia makes FashionValet's Fadzarudin a board member
The local chapter of global high-impact entrepreneurship movement, Endeavor Malaysia, has announced the appointment of Fadzarudin Anuar, CEO and co-founder of FashionValet, as its board member. 
Fadzarudin joins Brahmal Vasudevan, (chairman of Endeavor Malaysia and founder and CEO of private equity firm Creador), Afzal Abdul Rahim (Time dotcom commander-in-chief), Mark Chang (CEO and co-founder of JcbNext) and Lim Chern Yuan (group CEO of Yinson).
Endeavor Malaysia currently has over 60 mentors guiding 45 entrepreneurs, 30 of whom have reached international scale. Ongoing programmes include Endeavor Entrepreneur Track and ScaleUp Endeavor Track. 
The global Endeavor movement achieves its objectives by selecting, mentoring and accelerating top high-impact entrepreneurs to reach their potential. These entrepreneurs are defined as those with the biggest ideas, the greatest potential to achieve meaningful scale and the ability to inspire, mentor and reinvest in the next generation. 
Globally, Endeavor has screened more than 60,000 individuals and selected more than 2,100 founders leading 1,300 scale-up companies. With the support of a worldwide mentor network, Endeavor Entrepreneurs has created over 4.1 million jobs and generated more than US$26 billion (RM105 billion) in revenue.
Grab Malaysia appoints new head of brand and marketing services
Grab Malaysia has appointed Farris Baharom as head of brand and marketing services. Reporting to country marketing head Hassan Alsagoff, Farris will oversee brand and marketing operations, and social teams to develop and execute brand strategies geared towards driving Grab's contribution in Malaysia.
Farris and his team will work on shaping and delivering a multi-channel strategy to drive brand loyalty among Malaysian users. He will also be beefing up the team to help support the brand's vision.
Farris — who was based in Jakarta as head of planning at iris Worldwide (a leading independent advertising agency) for more than three years — has a great deal of experience in the agency field, having worked as data and insights director at Naga DDB Malaysia, a planner at Ogilvy and J. Walter Thompson and associate account director at Euro RSCG.
"They've created chaos, and it's quite deliberate. It would be farcical for Facebook to suggest it can run a platform of that size with that global reach and claim it blocked government websites by mistake." 
Daniel Angus, an associate professor in digital communication at Queensland University of Technology, commenting on Facebook Inc's move to block the sharing of articles from Australian news media because of a dispute with the government over how to compensate the news outlets for stories shared on its platform. However, rather than just blocking the sharing of articles from Australian news media, it included government information outlets like the weather bureau, non-profit charities such as Foodbank Australia and Women's Legal Shelter.
EDITOR'S MUST-HAVES
Livescribe digital pen
Anyone who still takes notes on paper would understand the arduous task of transferring them to a computer, especially if the writing is illegible. And this is the problem that digital pens by Livescribe have decided to address.
Like any pen, Livescribe's pen transfers ink to paper but it also comes with a camera at the nib, which records everything written or drawn on a unique Micro Dot paper and transmits these notes to a synced phone, tablet or computer. Newer versions of the pen are fitted with a microphone to make it easier for the notetaker to record lectures and interviews and replay the recording at leisure. A small Micro Dot notebook is included with the pen; additional notebooks can be purchased from the company. If you want to save money, you can print your own Micro Dot pages as Livescribe provides free templates in various formats. 
The technology supports notes in more than 27 languages and is automatically synced to a number of cloud services, including Dropbox, Google Drive and OneNote. One can also transfer the notes into Evernote. 
According to the website, the pen's memory stores up to 1,200 A4-sized pages before it has to be synced with another device (to transfer the pages) and it has a 90-day standby battery life.
DIGITIONARY
Copyleft
The practice of granting the right to freely distribute and modify intellectual property with the requirement that the same rights be preserved in derivative works created from that property.
Notable copyleft licences include the GNU General Public License (GPL), originally written by Richard Stallman, which was the first software copyleft licence to see extensive use, and the Creative Commons share-alike licence condition, which is a copyleft licence intended for other forms of intellectual property such as documents and pictures.
An early use of the word was in Li-Chen Wang's Palo Alto Tiny BASIC's distribution notice "@COPYLEFT ALL WRONGS RESERVED" in June 1976.
TECH BOOKS
In 2010, Kevin Systrom and Mike Krieger released a photo-sharing app called Instagram, with one simple but irresistible feature: it would make anything you captured look more beautiful. The co-founders cultivated a community of photographers and artisans around the app, and it quickly went mainstream. In less than two years, it caught Facebook's attention: Mark Zuckerberg bought the company for a historic US$1 billion when Instagram had only 13 employees.
That might have been the end of a classic success story. But the co-founders stayed on, trying to maintain Instagram's beauty, brand and cachet, considering their app a separate company within the social networking giant. They urged their employees to make changes only when necessary, resisting Facebook's grow-at-all-costs philosophy in favour of a strategy that highlighted creativity and celebrity. Just as Instagram was about to reach a billion users, Zuckerberg — once supportive of the founders' autonomy — began to feel threatened by Instagram's success. 
Sarah Frier draws on unprecedented access — from the founders of Instagram, as well as employees, executives, and competitors; Anna Wintour of Vogue; Kris Jenner of the Kardashian-Jenner empire; and a plethora of influencers worldwide — to show how Instagram has fundamentally changed the way we show, eat, travel and communicate, all while fighting to preserve the values that contributed to the company's success.
PICTURE OF THE WEEK
US Space Agency Nasa released the first video of the landing of the Perseverance rover, which is on a mission to search for signs of past life on Mars. "These are really amazing videos," said Nasa's Jet Propulsion Laboratory director Michael Watkins, who is managing the mission. "We have been binge-watching them all weekend."
WHILE YOU WERE WORKING (FROM HOME)
Microsoft unveils its portable 2-in-1 business laptop, Surface Pro 7+ for Business
Microsoft has launched the Surface Pro 7+ for Business, a 2-in-1 business laptop for commercial and education customers in Malaysia to support business productivity and continuity in remote and hybrid working environments. The 2-in-1 feature allows users to flip, transform and bend the device into flexible states, including tablet and tent mode. Surface Pro 7+ comes with an optional LTE Advanced feature that helps keep people connected at home if WiFi bandwidth is limited or if they are in a remote location. 
Available in two colours, Black and Platinum, Surface Pro 7+ also comes with the latest 11th Gen Intel Core Processors, 2.1 times faster performance and a longer battery life of up to 15 hours. Microsoft has integrated front and rear facing cameras into the Pro 7+ with 1080p full HD video along with Dolby Atmos speakers and dual far-field Studio Mics, so people can be seen and heard clearly. 
Surface Pro 7+ comes with a lightweight, sustainable commercial packaging that is 23% lighter than the previous generation and is made from 99% natural fibre-based material, 64% of which is post-consumer recycled content.
The Surface Pro 7+ WiFi configuration starts at RM4,115, with the LTE Advanced configuration beginning at RM5,314. Malaysians can order these laptops through Surface Commercial Authorised Resellers, including Software One.