This article first appeared in Digital Edge, The Edge Malaysia Weekly, on February 15, 2021 - February 21, 2021.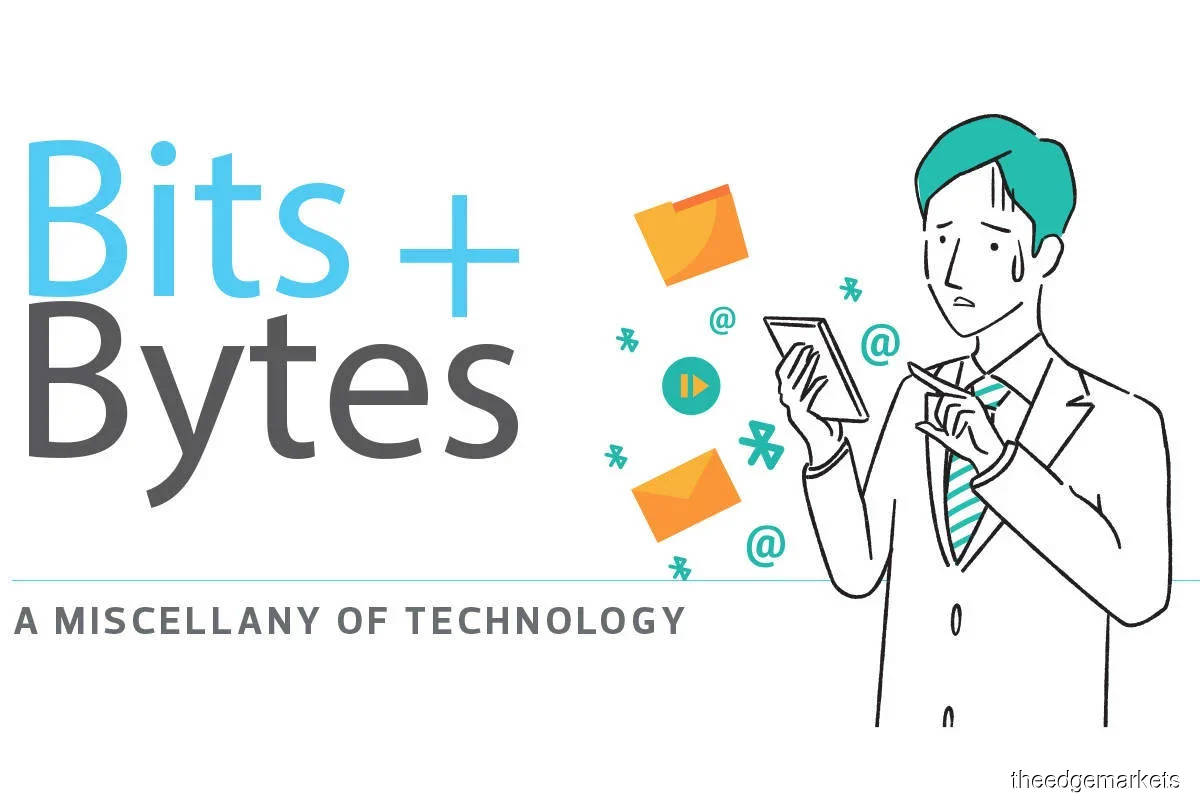 NEWS
NielsenIQ expects shift in FMCG consumption during Lunar New Year
NielsenIQ says consumer priorities on fast-moving consumer goods in Malaysia have changed this Chinese New Year as the pandemic relocates people's budgets to health-protective products such as hand sanitisers, and the sale of gifting categories such as abalone, mushroom, bird's nest, chicken essence and liquor is likely to move online this year. Manufacturers and retailers should ensure they have the right online promotional strategies to capture Malaysia's rising number of online shoppers. 
NielsenIQ states that sales of beer, chocolates and biscuits may not grow as much this year because the celebration is expected to be smaller, owing to pandemic-related restrictions. This will drive in-home consumption and home-cooking occasions.
Last year, Nielsen data showed an average 32.2% increase in FMCG sales value during the festive period, compared with non-festive months. Beer sales usually rise 28% while the sale of soft drinks spikes about 18% during this period. Other categories showing an increase in sales include personal care items such as personal washes and moisturisers, as well as confectionery such as chocolates and biscuits. NielsenIQ's data also showed that chocolate is typically under-promoted during the festive season, compared with beer and soft drinks.
Customers who have been financially affected by the pandemic will be seeking value-for-money items while those who are not may choose quality over quantity in their shopping, boosting the sales of premiums brands, NielsenIQ says.  It add that this offers manufacturers and retailers a unique opportunity to cater for customers at both ends of the spectrum.
Desamal Capital takes stake in PersonEdge
Desamal Capital, which owns and operates the largest Chinese restaurant chain in Malaysia, has taken a significant stake in PersonEdge Sdn Bhd, a leading boutique social media marketing company with clients such as Digi, Asus, Nestlé and Crocodile.
Desamal, which owns brands such as Dragon-i, Ren, Canton-i, Ho Min San and Japanese chain Yayoi, has a keen interest in this space and the investment will allow PersonEdge to broaden its range of services as well as increase its number of clients.
Choo Mei Sze (picture), founder of PersonEdge, says through this partnership, the company intends to attract top talent in the social media sector. In fact, it intends to add 10 to 15 members to its team by year-end, to both increase the range of services it offers as well as service more clients. Its skills include business and technology strategy, product ideation, technology development and deployment and organisational change management to help clients through successful transformations.
It plans to provide social media and digital solutions, not only to MNCs but also to local companies that have growth potential. "Digital media is getting more and more crucial and we need to get ourselves further advanced to cater for the growing market," says Choo.
PersonEdge offers a wide range of services such as social media management and strategy as well as influencer talent management and campaigning.
PEOPLE MOVES 
Adlin Yusman is Endeavor Malaysia's new MD
Non-profit entrepreneur support organisation Endeavor Malaysia has appointed Adlin Yusman as managing director. He brings more than 16 years of management experience in various industries, including financial services, telecommunications and technology.
Before joining Endeavor Malaysia, he was the CEO of Payfo, a local fintech company. He also held management roles in companies such as Digi, Astro and Groupon for management roles. Adlin has also spent time as an entrepreneur, running three start-ups.
Since 2013, Endeavor Malaysia has been the local affiliate of global non-profit outfit Endeavor, which focuses on mentoring high-growth, mid-range small and medium enterprises in the growth stage, around the world. Current board members include Brahmal Vasudevan of Creador, Afzal Abdul Rahim of TIME dotCom, Mark Chang of Jobstreet and Lim Chern Yuan of Yinson.
Previously located at Glo Damansara, Endeavor Malaysia's office has moved to  Common Ground Jaya One.
Chan Huan Gee is Tourplus' new chief operations officer
Malaysian travel start-up Tourplus Technology Sdn Bhd has appointed Chan Huan Gee its chief operations officer. In this new role, he will be responsible for leading the company in achieving its targets in business development and merchant acquisition this year.  
Chan, previously country director for Agoda Malaysia, brings 17 years' experience in the tourism and hospitality sector. In that role, he was also senior adviser for the Japanese market. He is no stranger to travel tech, having been chief visionary officer at GOEureka, which built a hotel booking platform using blockchain technology.
Tourplus is an online travel marketplace that provides local guides and customised itineraries.  Chan intends to build up the company's regional presence in the travel tech space.
IScann hires Dzirhan Mahadzir as senior adviser
IScann Group, an open-source intelligence agency that enables companies to counter an array of modern threats, has announced the appointment of Dzirhan Mahadzir as a senior adviser. 
Based in Kuala Lumpur, Dzirhan is a freelance defence journalist and analyst. He has lectured at the Malaysian Armed Forces Defence College on topics such as strategy and military history, and regularly gives presentations on the Malaysian Armed Forces and Malaysia's defence developments to visiting delegations from military institutions such as the US National Defense University, USAF Air War College and the Australian Staff College. 
Dzirhan has contributed to several publications, including Defence Review Asia, Military Technology magazine, Jane's Defence Weekly, Navy International, International Defence Review, USNI News, Asian Military Review and the Asia Pacific Defence Reporter. 
"I've never had more energy, and this isn't about retiring."
Jeff Bezos, in a letter to Amazon employees, announcing his retirement at the end of this year. He will be handing over the reins to Amazon Web Services CEO Andy Jassy.
DIGITIONARY
Subreddit
A subreddit is a specific online community, and the posts associated with it, on the social media website Reddit. Subreddits are dedicated to a particular topic that people write about, and they are denoted by /r/, followed by the subreddit's name — for example, /r/gaming. 
They have attracted increasing attention recently because the subreddit WallStreetBets took on the hedge fund managers who were short-selling struggling video game retailer GameStop by banding together and driving up the share price (thereby betting in the opposite direction of the hedge fund managers).
There are thousands of subreddits, as anyone can create one for free and make it public or private. Those that post or receive at least five comments a day are considered "active" whereas those that do not are omitted from Reddit's community count.
PICTURE OF THE WEEK
Game stopped
Over the past few weeks, ailing bricks-and-mortar video game retailer GameStop has come to represent more than just a company in a sunset business. Its thousands of store locations could not compete with the digital marketplaces offered by game consoles and PC titans such as Steam and Epic Games. Hedge funds sharpened their knives and began shorting the stock.
Last August, however, pet food site Chewy.com founder Ryan Cohen purchased a large number of GameStop shares and began strongly advocating for the company to build out its e-commerce presence; investors responded positively to the news. In late January, an army of retail investors on the online forum hosted by Reddit banded together to buy the stock, which went from US$19.95 to a peak that surpassed US$500 in intraday trading.
The party came to an end on Jan 28 when online brokerage Robinhood halted purchases of GameStop, AMC, BlackBerry Ltd and Nokia Corp (the so-called meme stocks being pushed by the retail investors) while allowing sales of the same, and other brokerages such as UK-based Trading212 and Israel-based eToro followed suit. On Feb 1 and 2, GameStop's stock price fell substantially, losing more than 80% of its value from the intraday peak price recorded the previous week, closing below US$100 for the first time in a week.
TECH BOOKS
Billion Dollar Loser traces the rise and fall of co-working start-up WeWork and Adam Neumann, one of its founders. Moving between New York real estate, Silicon Valley venture capital and the very specific force field of spirituality and ambition erected by Adam Neumann himself, this book lays bare the internal drama inside the company. Based on more than 200 interviews, it chronicles the breakneck speed at which WeWork CEO Neumann built and grew his company, along with his relationship to a world of investors, including Masayoshi Son of SoftBank Group Corp, who fuelled its chaotic expansion into everything from apartment buildings to elementary schools.
Culminating in a day-by-day account of the five weeks leading up to WeWork's botched IPO and Neumann's dramatic ouster, author Reeves Wiedeman exposes the story of the company's desperate attempt to secure the funding it needed in the final moments of a decade defined by excess.
EDITOR'S MUST-HAVES 
Installing a holistic smart home system can be costly, although it may be a very convenient thing to have. Signify, a world leader in connecting lighting systems and which used to be part of Philips, has launched WiZ, an affordable smart lighting system for the home. There are two types of WiZ tuneable bulbs that are WiFi- and Bluetooth-enabled — the white bulb; and the white and colour bulb.
It is easy to set up with Bluetooth and your existing WiFi network— just screw in the WiZ light, download the WiZ mobile app and enjoy the lights. The app's interface is user-friendly and intuitive, with an easy drag-and-drop system to organise and control lights and accessories. Users can also pair WiZ with Amazon Alexa, Google Home or Siri shortcuts without using the app.
The WiZ Tuneable White Bulb retails at RM69.90 and offers warm to cool lighting options (from white to yellow). There is also the WiZ Tuneable White and Colour Bulb, which offers 16 million colours as well as warm to cool white light, priced at RM89.90.