This article first appeared in Digital Edge, The Edge Malaysia Weekly, on September 12, 2022 - September 18, 2022.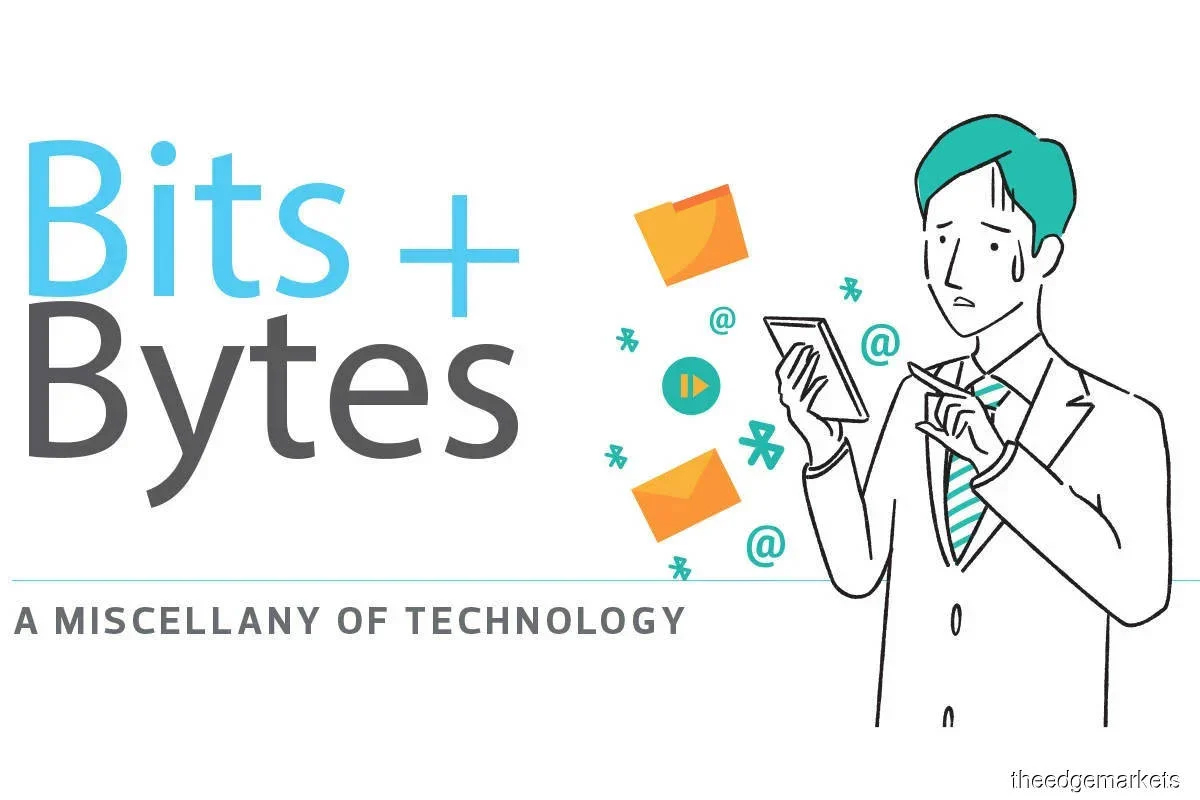 NEWS
Data from 5.4 million Twitter accounts stolen
Twitter recently disclosed a cyberattack that leaked 5.4 million users' data. Cybercriminals used the stolen email addresses and phone numbers for further attacks. IT security services provider Check Point Software Technologies published a list of preventive measures that users can take to avoid becoming a cyberattack victim.
First is to beware of phishing. The leaked email addresses are reused to send phishing campaigns with fraudulent links or malware-laden attachments. Be vigilant of any email that contains links or attachments and do not click on any of them.
Next, use unique and secure passwords. Apart from having different passwords for each service, ensure that the passwords have a mix of uppercase and lowercase letters, including numbers and symbols. Changing them periodically will also keep attackers away.
Another vital step is to enable two-factor authentication. This additional security layer gives extra protection to any account. Users should also keep their software up to date. It is crucial to have a robust cybersecurity solution to weed out cybercriminals and notify users whenever any sort of malicious activity is detected.
Impact.com: 75% of marketers leverage influencers for brand awareness
Partnership management platform Impact.com and international marketing intelligence company WARC have published a new report titled, "Aligning marketers and influencers: Shifting perspectives on influencer marketing across the funnel".
Based on global survey responses from more than 400 marketers and 400 influencers across North America, Europe, Asia and Australia, it was found that 73% of marketers leverage influencers for brand awareness and 73% for brand engagement.
From the influencer point of view, 58% say their top reason for working with marketers is to create authentic content, especially in a world where consumers are increasingly sceptical of traditional advertising.
The report also highlighted key considerations for impactful marketer-influencer relationships, including by establishing a wide understanding of influencer marketing across functional teams, engaging with creators over an extended period in order to receive the best results and working with influencer marketing experts, such as technology platforms and agency-managed services, to ensure the best reach and results.
Impact.com also highlighted suggestions for those looking to create or expand an influencer strategy, such as accommodating a shifting target audience, prioritising mutually beneficial and long-term partnerships, and understanding the change in influencer selection criteria.
Malaysians keen on further opportunities, but less than half had training from employers
Randstad's 2H2022 Workmonitor bi-annual survey in Malaysia found more than four in five respondents regarded training and development as an integral part of their career progress, recognising that it is an important step towards higher job satisfaction.
Around 97% of Malaysians are interested in learning and development opportunities, but only 36% received training from their employers. 
The survey also showed that Malaysian workers value training for technical skills (61%), soft skills (60%) and developing their current roles (54%) while 96% would also like to receive guidance from career coaches.
Besides wanting to improve work performance, the survey indicated that 96% of respondents are keen on reaching out to career coaches for helpful advice and guidance. When asked what they would like to receive coaching for, 65% said they are interested in finding a better balance between work and personal life. This is followed by 64% hoping to earn higher income and 43% of them wanting to advance their careers with their current employers.
The latest 2022 Randstad Workmonitor study was conducted between Feb 21 and March 13, 2022, with 750 locally based respondents who are employed and aged between 18 and 67.
Mölnlycke partners with Engie, Veolia
Medical product and solutions company Mölnlycke has announced two partnerships with global sustainability solutions providers Engie and Veolia. The partnerships aim to contribute to Malaysia's sustainability goals of achieving sustainable energy use, economic growth and innovation in infrastructure.
Engie will support Mölnlycke by installing solar panels at its manufacturing plants while Veolia's digitalised water plant will reduce water consumption at Mölnlycke's manufacturing plants.
The collaborations are in line with Mölnlycke's sustainability transformation agenda to ensure all its manufacturing plants utilise 100% renewable electricity by the end of 2024. This includes its new surgical gloves manufacturing plant in Kulim, Kedah.
Digi tries to enhance scam awareness
Following a dipstick survey to gauge public awareness on scams, Digi Telecommunications Sdn Bhd found that 72% of its 318 working adult respondents are still unable to identify scams. Up to 63% would disclose their personal data when they received calls from individuals claiming to be from a bank, and 58% would click links from unidentified sources.
Digi encourages the public to refer to its educational materials, such as a Safe Internet Comic Series in partnership with local comic artists, The Mokumentary and Crazy Rich Guy, and its scam alert webpage.
NUS School of Computing launches Digital Transformation Leaders Programme
Companies around the world spent US$1.3 trillion on digital transformation in 2018 but an estimated US$900 billion of this was wasted, according to the National University of Singapore (NUS). This is because 70% of the businesses failed to meet their transformation objectives.
This new programme, which is aimed at addressing these problems, is designed around "The allDigitalFuture Playbook", written by business transformation expert Dr Dennis Khoo, who established UOB's TMRW Digital Bank, and Jung Kiu Choi, managing director at Boston Consulting Group. It takes a multidisciplinary approach and covers four dimensions of customer, business, capabilities and people and leadership.
Wilstech, OrangeKloud ink deal
Wilstech, a Malaysian smart information technology solutions company, has signed a licensing agreement with OrangeKloud, a Singaporean enterprise mobility solutions provider. The collaboration enables Wilstech to sell and distribute Orange Kloud's suite of software development solutions to businesses in Malaysia.
eMobiq, OrangeKloud's flagship software, is a no-code Rapid Mobile App Development (RMAD) solution. eMobiq is capable of producing fully native, cross-platform mobile applications and allows business owners to build mobile apps with zero programming experience.
Wilstech and OrangeKloud have a special focus on reducing barriers of entry to the digital space for small and medium enterprises. This is in line with the government's efforts to encourage the adoption of tech-based solutions.
PEOPLE MOVES
StanChart Malaysia names new managing director/CEO
Standard Chartered (StanChart) Malaysia has appointed Mak Joon Nien, who previously led the corporate, commercial and institutional banking (CCIB) department, as its managing director and CEO. Mak started his career with StanChart 25 years ago as a graduate trainee and has held various positions in the company over the years.
Justin Tiew Senn is Beam Mobility's new GM
Beam, a micro-mobility company, has appointed Justin Tiew Senn as its general manager (GM) for Malaysia. Tiew previously worked with corporate giants like Sime Darby, Schlumberger and Grab. He also served as the GM of ROVR, where he spearheaded the deployment of Southeast Asia's first mobile fuel delivery service. In his new role, Tiew will oversee Beam's overall operations, direction and market growth in Malaysian cities.
Hiredly appoints five new members to leadership roles
Online-to-offline job platform Hiredly has added these five individuals to its advisory board and management team:
• Andrea Ross, advisory board member;
• Yu Jing Ying, vice-president of finance;
• Keith Leong, sales director;
• Adeline Wong, team lead for Hiredly X; and
• Joann Teoh, people and culture manager.
COMPETITIONS/GRANTS
Google for Startups Accelerator now open
The seventh edition of the Google for Startups Accelerator (GFSA) for Southeast Asia (SEA) and Pakistan is now open for applications. It will enrol up to 15 seed and Series A start-ups that are focused on solving the region's most important challenges, especially in fintech, healthcare tech, retail and e-commerce, as well as business-to-business solutions.
During the three-month programme, the start-ups will be able to leverage Google's resources, including Google mentors and a network of new contacts. The start-ups will also gain access to Google's artificial intelligence, machine learning, cloud, Android and web experts.
Since the first GFSA in 2016, Google has supported more than 90 start-ups that have gone on to raise over US$5.4 billion in funding and created more than 1,600 jobs across SEA and Pakistan. Notable alumnus includes HealthMetrics from Malaysia.
The programme is open to start-ups headquartered in Malaysia, Pakistan, the Philippines, Singapore, Thailand and Vietnam. 
Interested start-ups can apply at startup.google.com/accelerator. Applications will close on Oct 7.
EVENTS
ACCCIM talk on electric vehicles
The Associated Chinese Chamber of Commerce and Industry of Malaysia (ACCCIM) is hosting a TechTalk titled "The compelling impact of electric vehicles" on Sept 23 from 2pm to 3pm. The keynote address is set to be delivered by Transport Minister Datuk Seri Wee Ka Siong.
The talk is open to the public and interested parties may visit the ACCCIM Facebook page (www.facebook.com/acccim) at the specified date and time to tune in.
ACCCIM is the national-level organisation of the Chinese chambers of commerce in the country, with more than 100,000 members, representing Malaysian Chinese companies, individuals and trade associations in particular and the Chinese business community in general.
PICTURE OF THE WEEK
Diving queen releases 'P.Zero1' NFT collectible
Datuk Pandalela Rinong was driven to create her own line of digital artwork by a desire to express her professional and personal journey as an athlete.
"My vision for 'P.Zero1' was to share a piece of my story with the world and to pay homage to the sport that has drastically changed my life from a young Bidayuh village girl to an internationally recognised sportswoman," she said.
The NFT became available for auction from Aug 31 on the digital NFT market, OpenSea.
DIGITIONARY
Quiet quitting
Popularised on TikTok, quiet quitting has two meanings: to set boundaries and not take on additional work, or not going above and beyond for the job.
In recent weeks, the term "quiet quitting" has blown up on TikTok, sparking a human resource debate among the young and the old. The former argue that they only need to work as much as they are paid for, while the latter contend that the hustle culture is the way to better salaries and career progression.
This debate has also prompted companies to address quiet quitting within their organisations.
"By the time people come into hospitals, they are already chronically ill, and it would be much better for any country to have preventive and promotive health strategies, and technology helps with this. It has to be a highly regulated sector because it is a matter of life and death, and that is why we have all sorts of legislation and monitoring agencies related to healthcare. Having said that, these legislations and institutions must not stand in the way of innovation but facilitate innovation through the sandbox."
— Khairy Jamaluddin, health minister of Malaysia
Five Malaysian hospitals have been designated as sandbox sites to test medical and healthcare technologies from start-ups and solution providers. They are the National Cancer Institute Putrajaya, Putrajaya Hospital, Tunku Azizah Hospital, Bera Hospital and Rembau Hospital.
EDITOR'S MUST-HAVES
Gear up your gadget game with new Oppo releases
Leading consumer electronics company Oppo has released not only a new smartphone, but also a new tablet and airpods. Dubbed "The Portrait Expert", the Reno8 Pro 5G is equipped with Oppo's first self-developed, dedicated imaging neural processing unit MariSilicon X to shoot ultra-clear portraits even in the most challenging scenarios.
Users can also slide swiftly between work and play with the Oppo Pad Air. Available in Fog Grey, this new tablet is only 440g and its rear panel adopts the industry's first 3D finishing technology and an exclusive metal splicing design.
Featuring a 12.4mm diaphragm driver, wide sound fields, potent bass, crystal-clear vocals and active noise cancellation (ANC), the new Oppo Enco Air2 Pro earbuds are built to deliver a live concert-like experience to its users. The powerful earbuds also come in a snazzy, refractive bubble case.