This article first appeared in Digital Edge, The Edge Malaysia Weekly, on February 28, 2022 - March 06, 2022.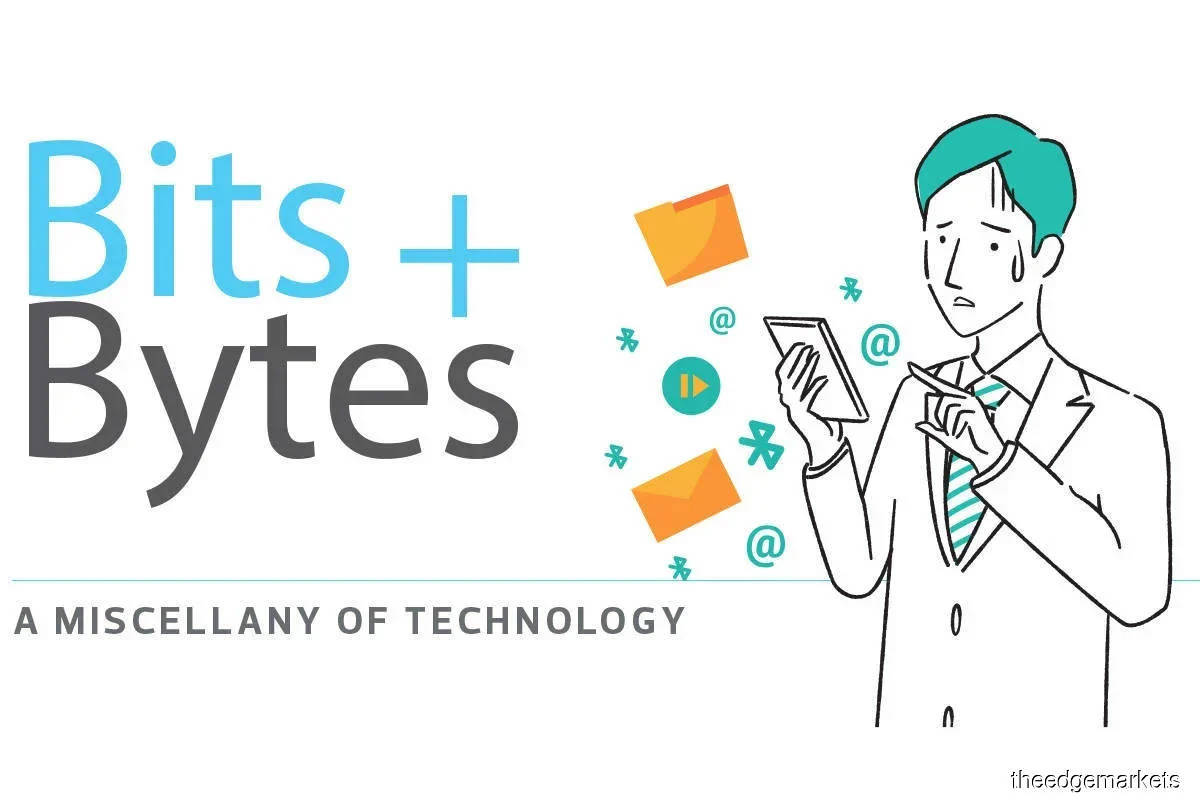 NEWS
Scaling up takeaway and delivery-only restaurants
The Covid-19 pandemic has ensured that online restaurant proprietors, particularly cloud kitchens, are here to stay.
The demand for food delivery has not waned. Even though physical distancing restrictions have eased, most people still choose to order in, says Lai Wick Kee, co-founder and CEO of Epic Food Hall, a cloud kitchen run by The Epic Food Kitchen Sdn Bhd.
"But when they go out, they go with a purpose. For example, if there's a family gathering or get-together with friends," says Lai.
Cloud kitchens, or shared kitchens, are commercial facilities purpose-built to cook food, specifically for online deliveries. They do not have dine-in spaces.
According to a survey conducted by Rakuten Insight last year, the usage of food delivery apps was significantly high, at 66%, especially among respondents between the ages of 25 and 34, and the demographic intends to continue using food delivery apps even after the pandemic ends.
Lai shares that Epic Food Hall — which is currently crowdfunding via PitchIn — continues to make record sales since October last year. It operates over 90 internet restaurants across its three kitchens in Mont Kiara, Damansara Perdana and Sunway.
As people are willing to pay for convenience, Epic rebranded itself from a healthy food company to a cloud kitchen offering a myriad of cuisines including plant-based meals, Thai, Chinese, Malay, Indian and much more.
"Convenience is something that humans always pursue. That's why technology keeps improving," says Lai.
"Deliveries have been around for more than 20 years in Malaysia but they have been expensive, so people didn't have the incentive to buy.
"Before the pandemic, I would order out once or twice a month. Now I order a minimum of 10 meals out. This is what the pandemic has done for the food services and delivery industry," he adds.
Ever since pivoting to a cloud kitchen, Epic has been focused on developing its technology capabilities and minimising cooking processes to ensure economies of scale.
Via its proprietary tech, Lai says it is able to use data to support its business decisions and make changes quickly, which is partly the reason it is able to maintain its affordable food prices.
"We cook what the customer wants. Food that is convenient, reasonably priced and good quality," he says. "What cloud kitchens do best is offer what the customers want, not what you can cook.
"So, if we see a drop in sales or the customers just don't come back to buy that dish on Epic, we will take it off [the menu]. And, we want customers to have food delivered at the right price. We don't want them to pay through their noses." 
Once it completes its fundraising exercise, Lai says Epic intends to open more cloud kitchens to cover more areas in the Klang Valley. To date, it has raised RM1.29 million.
More than 94 bil cyber threats prevented last year
Cybersecurity software company Trend Micro  stopped 94.2 billion cyber threats in 2021, which increased by a whopping 42% from 2020.
Threats were detected by its threat intelligence infrastructure, Smart Protection Network. SPN leverages more than 250 million sensors across the broadest attack surface globally to proactively protect organisations and individuals faster. 
The American-Japanese multinational firm added that it had blocked 66% of ransomware attacks over the period, reinforcing the theory that these threats are becoming more targeted. In Malaysia, the firm noted a 42% drop in the number of ransomware attacks in the corresponding period. 
The company predicts that Internet of Things (IoT) systems, global supply chains, cloud environments and DevOps functions will come under increasing scrutiny from attackers over the coming months. This calls for the need for local enterprises to adopt solutions that provide multilayered protection and behaviour detection. 
Crypto Coven smashes patriarchy with NTF witch universe
A group of five women have created a collection of non-fungible tokens (NFTs) called the Crypto Coven featuring 9,906 witch avatars.
The collection contains masterpieces made using generative art — art generated through codes. Artists illustrate their physique right up to their outfits and then the algorithms set by the artists create the avatars. Each avatar is unique to its own attributes, some are rarer than others.
The founders, who are known only by their pseudonyms — Nyx, Aletheia, Xuannu, Aradia and Keridwen, are also represented by witch avatars in the coven and have their roles in creating the universe.
Each witch avatar that was sold has specific strengths and characteristics and belongs in six main archetypes of power: enchantresses, hags, mages, necromancers, occultists and seers. Unique details make them more attractive and valuable to investors. 
The collection has gained traction from many female tech investors and crypto investors, seeing that the digital art market is as much dominated by men as crypto investing is.
The Crypto Coven avatars are available on OpenSea and Zora. According to OpenSea, the cheapest NFTs in the collection are reselling for more than US$5,400 (RM22,600), and the collection of 9,906 witches has crossed US$20 million in all-time trading volume.
Three industries lead digital transformation in manufacturing
According to the World Economic Forum's Manufacturing Transformation Insights Report 2022, the semiconductor, electronics and pharmaceutical sectors are leading the way in the digital transformation of manufacturing.
The report says that, despite their front-running positions, the three industries — which are amont the top three of five most digitally mature sectors in 2019 and 2022 — are not shielded from present-day challenges, such as the ongoing value-chain disruptions, global chip shortage and industrial decarbonisation.
The report is based on insights and findings from the new Global Smart Industry Readiness Index (SIRI) initiative, which aims to build the world's largest datasets and benchmarks on the state of manufacturing globally.
Over the last three years, the logistics industry group has made progress to claim fifth place on the digital maturity ranking, it adds. This is due to the unparalleled growth of online shopping and the emergence of e-commerce leaders such as Amazon.com, Alibaba and JD.com, which has compelled traditional logistics companies to become more agile, flexible and efficient.
The findings reinforce the notion that the pace of digitalisation differs across sectors and companies, with multinational corporation (MNC)-dominated industries such as semiconductors, electronics and pharmaceuticals being ahead of small and medium enterprise (SME)-dominated sectors.
The report suggests that more tailored approaches are required to better support industry transformation. A key insight is that companies ahead of the digitalisation curve have focused significantly on plant or factory connectivity. This underscores the importance of connectivity in helping firms better leverage data to generate new insights and facilitate more real-time decision-making. These activities are critical for success in the Fourth Industrial Revolution.
AOTAVERSE hacked, losses estimated at HK$2 mil
The official Discord server and bot of AOTAVERSE's — a 3D robot-themed metaverse — were hacked on Feb 15, causing users to lose HK$2 million (RM1.1 million) to scammers. 
The attackers scammed users by publishing fraudulent information and phishing links that entailed members to mint on a deceitful website. About 52,000 members were online at the time of the incident. 
To avoid its users from being scammed further, AOTAVERSE took down its Discord server, traced all transactions made during that period and contacted all affected members.
Upon the confirmation of their losses, compensations were refunded in Ethereum. The incident disrupted AOTAVERSE's highly anticipated pre-sale, which had to be rescheduled to two days later to allow rebuilding of the Discord server.
Zalora onboards Optimizely's experimentation platform
Fashion powerhouse Zalora is using Optimizely's Experimentation Platform to power its premium fashion and lifestyle e-commerce website to deliver a greater and more impactful user experience across Southeast Asia. 
Zalora's quest for better products will be made more possible with Optimizely's Experimentation Platform, a renowned testing solution that delivers rapid customer insights in real time.
It facilitates targeted and personalised Web A/B testing — a method of comparing two versions of a webpage or app against each other to determine which one performs better — that delivers results to enable businesses to make informed product decisions. 
The agreement between Zalora and Optimizely covers most of Asean, including Singapore, Malaysia, Indonesia, the Philippines, Brunei, Hong Kong and Taiwan. 
COMPETITION
Biannual pre-accelerator programme calls for applications
FWD Start-Up Studio and 1337 Ventures are now accepting applicants for Cohort 3 of their biannual pre-accelerator programme.
Aimed at helping entrepreneurs and start-ups ideate, validate and fine-tune their fintech, insurtech, takaful tech as well as Islamic fintech ideas, the pre-acceleration cohort runs for 12 weeks. Five weeks will be dedicated to shortlisting 25 teams, and the final eight weeks will be exclusively for mentoring the top 10 finalists.
Interested start-ups are invited to submit a one-minute video pitch for evaluation. Shortlisted participants will receive a call from FWD to schedule a short interview session.
In the past, top teams of each cohort have received an investment of RM150,000 to fund their winning idea as well as the potential for paid proofs-of-concept (POCs) with FWD.
On top of the main prize, winning teams in each cohort will be further equipped with an office space with US$500,000 worth of infrastructure and digital perks that include AWS Cloud Credits, a co-working space and Airtable credits. 
FWD Start-Up Studio will support winning teams to expand to other countries in Asean, consider further funding for high potential start-ups to pre-Series A and enable the possibility to co-create high-potential ventures alongside FWD.
Registration ends on March 27 and the pre-accelerator programme is set to begin in early April. 
Microsoft to remove AltspaceVR social hubs, tighten safety and moderation
Microsoft is removing all social hubs hosted in AltspaceVR. It is also requiring users to log into the virtual reality app using a Microsoft account. These changes come amid conversations of harassment in the metaverse and are designed to improve safety and moderation on AltspaceVR.
Microsoft will also turn its existing safety bubble feature on by default and mute attendees joining meetings in AltspaceVR by default, indicating that it is trying to get ahead of moderation issues in its broader metaverse push. 
The social hubs in AltspaceVR were designed "to help foster new friendships" and act as an entry point for users to familiarise themselves with AltspaceVR itself. Users could explore the spaces freely and speak openly to other AltspaceVR users in them. The lack of moderation in these open social spaces could lead to harassment or unwanted attention, which is the main reason Microsoft is shutting them down.
PEOPLE MOVES
CREA appoints Katrina Neo as CEO
Southeast Asia's leading e-commerce enabler CREA is strengthening its regional presence and offerings with the appointment of fast-moving consumer goods (FMCG) veteran Katrina Neo as CEO of its business in Malaysia.
Neo will lead CREA's continued expansion in Malaysia, which will help brands maximise the opportunities to go directly to local consumers and help consumers gain greater access to different products across multiple channels.
The move follows the announcement of a US$25 million investment by brand accelerator SuperOrdinary and signals CREA's ambitious growth plans in the region.
Before joining CREA, Katrina held leadership roles in companies such as Dutch Lady, Kraft, GlaxoSmithKline (GSK) and Kimberly-Clark, where she was instrumental in driving commercial transformation, among other responsibilities.
SAS new head of Asean region
Derek Seow has been appointed SAS' Asean head. He will lead the teams in the region to drive the analytics software and services firm towards growth and profitability.
He will oversee streamlining operations by strengthening sub-regional cooperation to ensure efficient business operations and revenue growth across all offices in the region.
Seow previously spent 14 years leading Gartner Advisory's unprecedented growth in Asia, after 10 years of facilitating HP Software's expansion in Asia-Pacific and Japan.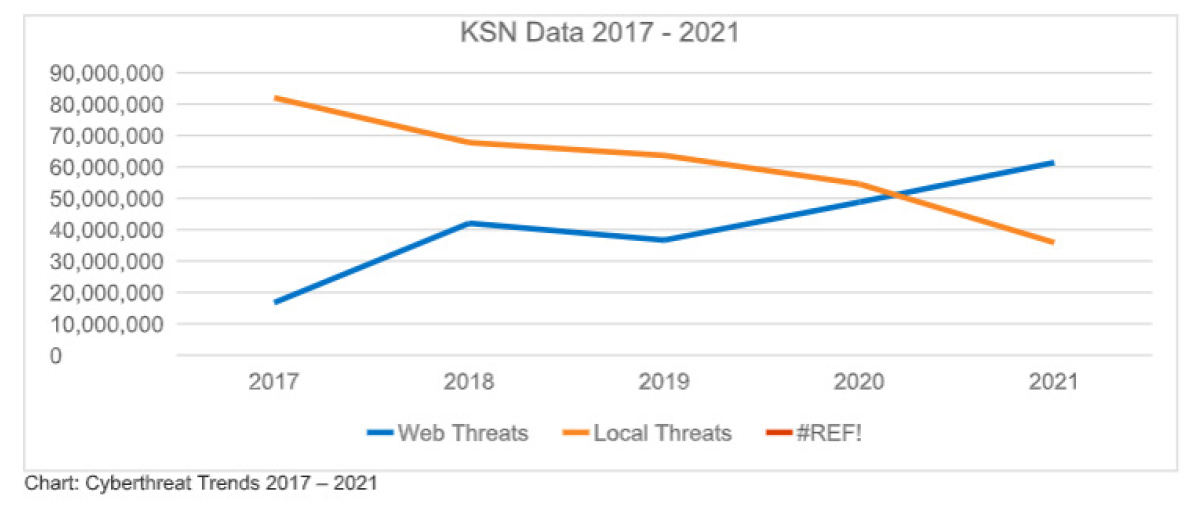 PICTURE OF THE WEEK
Cybersecurity firm Kasperksy's latest report released on Feb 22 shows that web threats in Malaysia grew 266% from 2017 to 2021. The rise in threats is attributed to the growing prevalence of web threats, which are attacks done via browsers to spread malicious programmes. Cybercriminals exploit vulnerabilities in browsers and plug-ins or drive-by downloads and social engineering. 
"Today, we're announcing a multi-year initiative to build the Privacy Sandbox on Android, with the goal of introducing new, more private advertising solutions. Specifically, these solutions will limit sharing of user data with third parties and operate without cross-app identifiers, including advertising ID. We're also exploring technologies that reduce the potential for covert data collection, including safer ways for apps to integrate with advertising SDKs."   
Anthony Chavez, vice-president, product management, Android Security & Privacy
Earlier this month, Google stated that it would adopt new measures to limit the tracking of users' behaviour across apps on its Android devices. This follows Apple's move last year, when it introduced the App Tracking Transparency feature, which allows users to block apps from tracking their data for advertising purposes. 
TECH BOOKS
Reality+: Virtual Worlds and the Problems of Philosophy by David J Chalmers
Virtual reality is genuine reality — that is the central thesis of Reality+: Virtual Worlds and the Problems of Philosophy. In a highly original work of "technophilosophy", David J Chalmers gives a compelling analysis of our technological future. He argues that virtual worlds are not second-class worlds and that we can live a meaningful life in virtual reality. We may even be in a virtual world already.
Along the way, Chalmers conducts a grand tour of big ideas in philosophy and science. He uses virtual reality technology to offer a new perspective on long-established philosophical questions.
How do we know that there is an external world? Is there a God? What is the nature of reality? What is the relation between mind and body? How can we lead a good life? All of these questions are illuminated or transformed by Chalmers' mind-bending analysis.
Studded with illustrations that bring philosophical issues to life, Reality+ is a major statement that will shape the discussion of philosophy, science and technology for years to come. — Amazon
DIGITIONARY
Bandwidth
A measurement of the amount of data that can be transmitted over a network at any given time. The higher the network's bandwidth, the greater the volume of data that can be transmitted.
EDITOR'S MUST-HAVES
Write more with Penciless
Do you remember the frustrations of using pencils when you were in school — having to use bulky sharpeners with waste containers and replace your pencils every time they got too short. Good news: You can now have a hassle-free writing or drawing experience with Noteism's Penciless, a leadless pencil with an aluminium body. Instead of plumbago, the lead tips are made of black technology metal that has the quality of a regular HB wood pencil.
Penciless is perfect for long-term use and the tips are replaceable. According to the makers of Penciless, one tip is equal to the use of 100 wooden pencils. In addition, you can easily erase mistakes with a regular eraser. 
The anti-slip pencil, which comes in five colours and retails at RM39.90, would make a great gift for your creative friends.