This article first appeared in Digital Edge, The Edge Malaysia Weekly, on November 22, 2021 - November 28, 2021.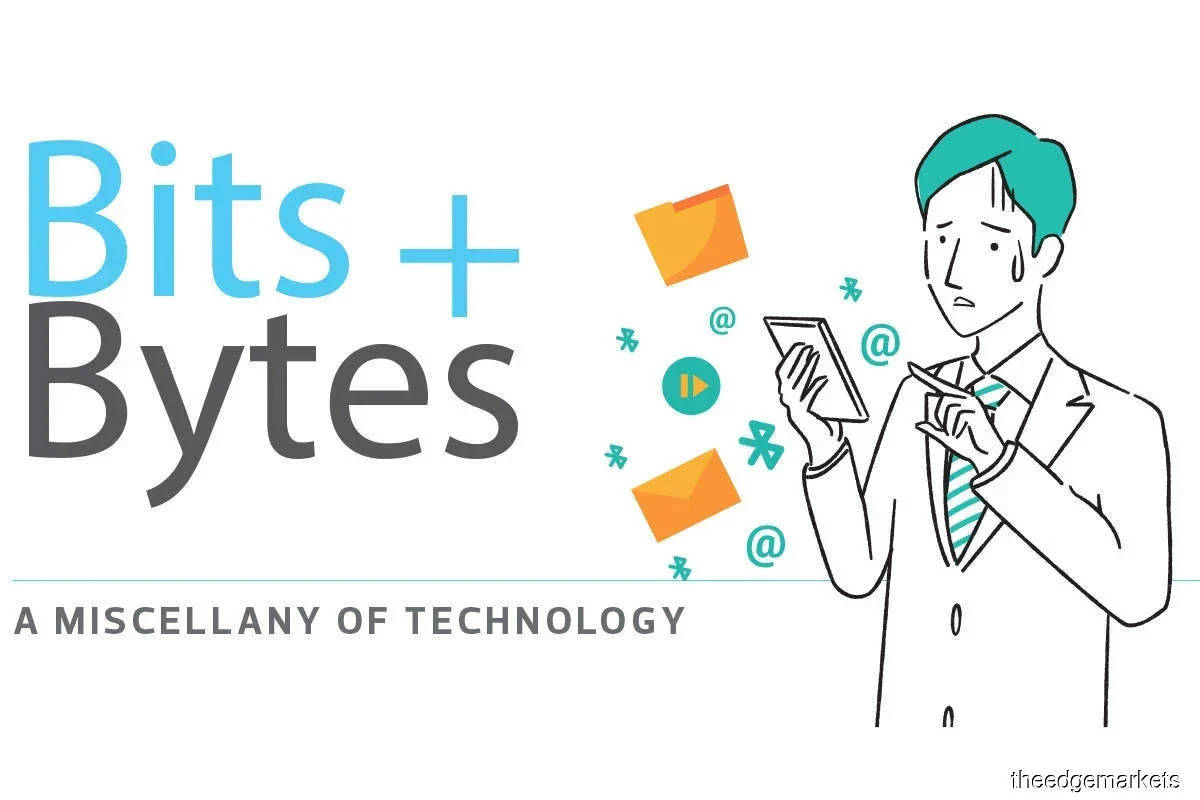 NEWS
Southeast Asia's digital economy to reach US$1 tril in less than a decade
Southeast Asia is on its way to becoming a US$1 trillion digital economy by 2030, as spending across the region has surpassed earlier projections, reveals a new report by Google, Temasek and Bain & Co.
By the end of 2021, the internet economy is estimated to reach US$174 billion (RM724 billion) in gross market value and US$360 billion by 2025, outgrowing an earlier projection of US$300 billion, according to the sixth edition of the e-Conomy Southeast Asia (SEA) Report, titled "Roaring 20's: The SEA Digital Decade".
The report covers the digital economy of Indonesia, Malaysia, the Philippines, Singapore, Thailand and Vietnam.
It added that the region now has more than 440 million internet users and, more importantly, 350 million of them, or 80%, are digital consumers who have bought at least one online service in the past year.
Since the Covid-19 pandemic began, Southeast Asia has added 60 million new digital consumers, of which 20 million joined in the first half of 2021. The pandemic caused existing digital consumers to venture further into online services and start buying services in at least four new verticals.
Adoption of digital services is showing no signs of reversal, as nine in 10 new users in 2020 continue to use them in 2021.
The tenacious growth of the digital economy in the region is primarily driven by e-commerce and food delivery. One in three digital merchants believe that they would not have survived the pandemic without going online.
The pandemic also caused an increase in e-wallet adoption and account-to-account transfers where money is credited directly from one account to another without the need for additional intermediaries or payment instruments. These trends were fuelled by both merchant adoption and consumer usage.
ScaleUp Malaysia announces 20 companies for its third cohort 
Growth stage accelerator, ScaleUp Malaysia, has announced the selection of 20 companies for Cohort 3. The team has evaluated over 200 applications from Malaysia, the US, Indonesia, Singapore, Japan and Egypt ever since enrolments started in August.
Joining ScaleUp Malaysia are two international venture capital firms, Quest Ventures and Indelible Ventures.
The companies selected hail from a diverse group of industries and verticals such as edutech, fintech, media, manufacturing, cybersecurity, foodtech and e-commerce. They will undergo an intensive four-month process aimed at helping them to identify and address gaps in their business models and strategies.
The companies selected for the Quest Ventures track are Jazro Tech, MADCash, Traitily, GuruInovatif, SpareXHub, Nanka, Vireserve, Open Academy, Hav., PantangPlus, J8 Autism, Graze Market, WeGo, Wa Sushi and Biztech.Asia. Meanwhile, the companies selected for the Indelible Ventures track are Midwest Composites, Howuku, Q3 Payments, GoCloud and Neptrix.
Car insurance made easy
Dreamshop.com.my has joined hands with PolicyStreet.com, an insurtech start-up, to launch interest-free instalment payment plans for car insurance, with 10 insurers across 10 major banks in Malaysia.
The first of its kind "Car Insurance Made Easy" plan comes at a time when many are grappling with health and financial troubles made worse by the Covid-19 pandemic.
Via the Dreamshop e-commerce platform, car owners in Malaysia can compare quotes from insurers, buy, renew and pay for their car insurance digitally.
The 10 car insurance policies available on dreamshop.com.my are AXA Affin General Insurance Bhd, Berjaya Sompo Insurance Bhd, Tune Protect Group Bhd, Syarikat Takaful Malaysia Am Bhd, Pacific & Orient Insurance Co Bhd, Allianz General Insurance Co (Malaysia) Bhd, MSIG Insurance Bhd, RHB Insurance Bhd, Zurich General Insurance Malaysia Bhd and Etiqa General Takaful Bhd.
For more information visit www.dreamshop.com.my.
AI for quality inspection
Tapway Sdn Bhd has introduced VisionTrack, an artificial intelligence (AI) Vision solution that helps manufacturers improve their product quality inspections.
The new solution is an end-to-end visual inspection platform that allows anyone to train and deploy an AI vision solution that can tackle unique quality control (QC) requirements, which previously could only be done physically by human inspectors.
The company provides a platform to build, train, deploy and monitor AI vision technology solutions in physical spaces to help businesses eliminate low-skilled manual labour, improve service quality and experience, and enhance safety and security.
Tapway says the solution helps QC managers do their job more efficiently by automatically identifying defective products and performing product classification before the products make it to the production line. By using VisionTrack, manufacturers can eliminate laborious tasks typically done manually. The VisionTrack platform is currently available directly from Tapway.
VisionTrack works for manufacturing businesses in any industry. Currently, the solution is being marketed to manufacturers in the food and beverage (F&B) and plantation industries.
According to Tapway, the AI system was used to inspect oil palm fruit bunches, with results showing that the system had an accuracy rate of more than 95%. This helped to minimise waste on unstripped oil palm fruitlets.
"For instance, in a factory producing bottled drinks, we will train a specialised AI Vision model and deploy this model to an edge server linked with a camera to find bottles with dents, scratches or chips and send out an alert. It's all done automatically by a smart system. AI Vision systems used to take months to train a highly accurate model, but with the Tapway VisionTrack platform, you can train and deploy a model in a matter of days," says Lim Chee How, CEO of Tapway.
Instagram launches tools for teen safety and well-being
Instagram will roll out additional safety and well-being features to limit unwanted interactions and give users more control over their experience on the platform.
Instagram is making new accounts private by default for people under 16, blocking potentially suspicious adults from interacting with teens on its platform, and restricting how advertisers can target young people.
The new features include the option to remove "like" counts, a "Restrict" setting so comments are only viewable by the account holder, and multi-block to give users the option to block an undesirable account and pre-emptively block new accounts that this person may create.
There is also a "Nudge" feature, which will encourage users to look at other content if they have been dwelling too long on certain types of content. This new Instagram feature hopes to point people towards content that inspires and uplifts them.
Users can also hide comments and direct messages from accounts that aren't following them, meaning that someone experiencing an episode of mass harassment can protect themselves better in the app. A message filter is also available to filter out abusive messages, so users will never have to see them.
RM10 mil in Islamic financing to accelerate the digitalisation of the farming community
Shariah-compliant P2P (peer-to-peer) financing platform microLEAP is collaborating with Bank Pembangunan Malaysia Bhd to finance Malaysia Digital Economy Corporation's Digital Agtech Programme, where RM10 million in shariah-compliant microfinancing has been allocated for the local agriculture industry.
The microfinancing programme is aimed at accelerating the use of smart farming systems to allow farmers to accelerate the adoption of technology known as the "smart fertigation system" in their farming operations.
The technology helps to optimise the use of fertilisers, improving chilli yield by 22% and farmers' income by 33%. The financing project is starting with the Kuala Langat Area Farmers Organisation (Pertubuhan Peladang Kawasan Kuala Langat), part of Malaysia's chilli farming community, with other farming organisations to follow.
With this financing, all parties are hoping to help the farming community thrive with technology solutions, which could be applied to other industries that have been severely affected by the effects of the pandemic. As Malaysia looks to be the regional hub for the digital economy, both the public and private sectors need to work together in ensuring the advancement of local businesses.
Automating the global bulk-shipping industry
Local tech start-up Fixturegram has launched new solutions aimed at optimising and automating the bulk-shipping industry. FixtureBoard allows users to organise, update and stream in-port vessel information in real-time. Users can also automatically generate timesheets and reports through FixtureTimelog.
Fixturegram founder and CEO Eric Lim says the shipping industry is currently labour intensive. For example, access to in-port status or activity updates are conducted via emails, instant messaging or verbally. 
"This puts the burden squarely on shipping professionals who are encumbered with manual data tracking across various ununiformed mediums of communication. As a result, data accuracy is affected and efficiency reduced, which can lead to loss of valuable time and resources," says Lim.
"Fixturegram solves this age-old industry problem through innovative use of technology by automating port-call tasks, creating real-time analytics and improving data organisation and efficiency, all via a single seamless solution."
These newly launched solutions are aimed at charterers, shipping agents and ship owners. They also help remote teams collaborate across various locations, with the data automatically being fed into most marine enterprise resource planning (ERP) software solutions. 
Grab introduces door-to-door intercity travel
Grab is piloting a new tile on the Grab app, "Intercity", to provide Malaysians with seamless end-to-end mobility solutions as they plan their interstate travels back to their hometown or for work.
This new feature allows users to book bus and ferry tickets for intercity and interstate transport on the Grab app. This is in addition to Grab's current "Hotels" and "Attractions" tiles already on the platform to support users' needs when travelling. 
Grab collaborated with Splyt and Easybook to bring this feature to life by tapping into its vast inventory of bus and ferry options for users.
Splyt is a business-to-business mobility marketplace that connects institutional supply and demand for transport services. It is the integration partner responsible for creating the Intercity platform.
Meanwhile, Easybook provides the largest bus, train and ferry booking services in Southeast Asia. It is the ticket inventory partner for Intercity.
The Intercity tile and service is available for all Grab users in the country now and includes over 15,000 bus and ferry routes in Malaysia.
Discover insights on how consumers interact with brands on TikTok
Talkwalker, a consumer intelligence company, has introduced TikTok analytics to its consumer intelligence platform. The function analyses millions of short videos from any TikTok account, allowing businesses to discover critical insights into how consumers are interacting with their brand on the social media platform. 
Brands will also be able to use Talkwalker's proprietary image recognition technology to identify logos, objects and scenes within posts, enabling them to understand how consumers are interacting with their brand in real-time. 
They will also be able to use the platform to measure the impact of their campaigns; monitor competitor activities; identify and analyse the impact of brand influencers; and find the videos that are driving brand conversations.
With 63% of TikTok's users under 30, these insights enable brands to connect with an audience that is growing in both size and significance.
The platform's bite-sized, video-based storytelling format has been a huge draw for users, particularly among Gen Z. Recognising the trend, e-commerce players Shopee, Sephora and Zalora have been using the platform to connect with this target market.
TikTok continues to see a surge in popularity in Malaysia, with an estimated four million users, where 41% of the audiences and creators are mostly teenagers to young adults. 
Xero acquires LOCATE Inventory to enhance inventory and e-commerce capability
Xero Ltd is taking over US cloud-based inventory management provider, LOCATE Inventory, to better support the inventory needs of small businesses and enhance its e-commerce capability.
The acquisition will embed LOCATE's inventory and e-commerce talent and capability within Xero to enhance Xero's inventory management offering. Using LOCATE's inventory-accounting workflows, Xero's new inventory solution will help small businesses track and manage inventory in real-time across multiple locations and channels (including several of Xero's e-commerce partners) to better serve their customers and improve their financial performance.
The new offering is expected to launch to US customers before being made available in other markets.
WHILE YOU WERE WORKING (FROM HOME)
IKEA's new gaming line includes everything from chairs to mug holders
Swedish furniture behemoth IKEA has finally launched its gaming-focused furniture and products in Malaysia. The collection is born through a collaboration with ASUS Republic of Gamers (ROG), with more than 30 products in the collection listed on IKEA Malaysia's website.
The range comprises five product families — Uppspel, Lanespelare, Matchspel, Utespelare and Huvudspelare — that will include ergonomic gaming desks, chairs and accessories such as headset stands, mug holders and mouse bungees — ranging from RM29 to RM3,697.
The Uppspel line includes a gaming desk with controller buttons to adjust the height for playing in a standing or sitting position. Users can also charge one device with a built-in USB port. The Uppspel gaming desk is priced from RM2,299 on the IKEA website. Users can also get their hands on a CPU stand with castors or wheels priced at RM79.
The range has three gaming chairs designed by IKEA, starting with the Huvudspelare, which has built-in lumbar support (RM299), Utespelare with features such as adjustable tilt function (RM499) and Matchspel that lets users adjust the height of the chair, headrest and armrest (RM699).
For a better look at the collection visit ikea.com/my/en/campaigns/game-on-ikea-gaming-range-pube8e995a0.
PEOPLE MOVES
Thomas Dohmke takes over as GitHub's new CEO
Thomas Dohmke is the new CEO of GitHub, a web-based interface that uses Git, the open-source version control software that lets multiple people make separate changes to web pages at the same time.
Dohmke was previously GitHub's chief product officer. He first registered as a GitHub user in 2009, not long after its founding in 2008. He was co-founder and CEO of app-testing software start-up HockeyApp, which Microsoft acquired in 2014. He moved to GitHub when Microsoft closed the GitHub acquisition in 2018, reports CNBC.
Roslinda Ahmad joins Cofundr as its head of shariah products and services
Crowd Sense Sdn Bhd (CSSB) has appointed Roslinda Ahmad as its head of shariah products and services. CSSB is a peer-to-peer (P2P) operator licensed by the Securities Commission Malaysia operating under the Cofundr platform.
Launched in July 2020, it is currently the only P2P platform in Malaysia focusing on general insurance premium financing for small and medium enterprises.
Roslinda was with the CIMB Group for 17 years, and was one of the pioneers in CIMB Islamic when it was established in 2003. Roslinda holds a BSc in Business Administration (Finance) from the University of The Pacific, California, and an MBA from the University of Miami, Florida.
KSK Land hires Dian Pasquinal Kaur as VP of digital content and social media
Property developer KSK Land has appointed Dian Pasquinal Kaur as its vice-president of digital content and social media.
Dian, who hails from the luxury lifestyle publishing scene, will oversee the content creation and social media strategies of KSK Land. She is also responsible for increasing the brand awareness, marketing activities and sales efforts of the company.
DIGITAL ART
Red Hong Yi unveils five artworks for the Memebank series
Malaysian artist Red Hong Yi has launched five new exclusive artworks for her NFT Memebank Banknotes series that are available for purchase in OpenSea.
The artworks are spoofs and redesigned banknotes of the ringgit, Singapore dollar, renminbi, yen, US dollar and British pound sterling. 
Memebank creates banknotes with meme characters and crypto-related Easter eggs to critique the current financial systems.
Although each artwork will be sold in the form of NFTs, or non-fungible tokens, the Memebank NFTs come along with physical artworks as well, explained Yi on OpenSea.
"This project was inspired by the concept of NFTs showing proof of ownership. The owner of a Memebank NFT will own a physical copper plate and 1/1 canvas print of the artwork, and they — like central banks — will have the ability to print as many banknotes as they like.
"Memebank highlights the concern of the continued printing of fiat money by central banks, which economists warn may lead to inflation, and is inspired by the strength of large communities of everyday people who seek alternative investments," states Yi.
The first artwork from the Memebank Banknotes series was launched in June. The first in the series, Doge to the Moon, is based on the renminbi and printed with an etched copper plate, which will belong to the owner of the NFT. The auction on Binance NFTs closed on July 11 and the piece was sold for 36.3 ether (US$77,913.59) to an anonymous individual.
Bidding for Yi's latest work started on Nov 10 and will end on Nov 26. For more information, visit https://opensea.io/redhongyi.
Pixlr dives into NFT with its own decentralised art museum
Pixlr — the free cloud-based photo editing and graphic design platform — is launching its very own decentralised art museum, a safe virtual space that displays over 10,000 pieces of NFT artwork, on Dec 1.
The platform Pixlr Genesis, serves as a bridge, connecting both art connoisseurs and artists worldwide effortlessly. Up to 10,000 exclusive passes will be released upon its launch, stated the company in a blog post.
Each of these NFT passes allows one artwork to be displayed within the metaverse, and over 2,000 NFT passes will be sold annually for the upcoming five years to ensure a never-ending rotation of refreshing, new artworks.
The premium passes also represent users' choices in deciding what to display within the museum, how to invest secondary royalty funds and also where to narrow the focus of the community's attention.
Pixlr Genesis will consist of a PIXLR Gallery, which is a decentralised art gallery for the ages to showcase NFTs owned by the 10,000 members. The PIXLR Masterpiece will have 10,000 art pieces on display, will be commissioned every six months and be time-stamped for records. PIXLR Mint is an ecosystem to allow easy minting of NFTs within Pixlr Genesis to empower creators from around the world. Meanwhile, PIXLR Community allows users to join and network with fellow art collectors and creators within a tightly knit community.
Pixlr Genesis is a joint project between Pixlr.com and Phosus.com. It aims to provide exclusive access to premium NFT art drops, NFT-related tools as well as the opportunity to network with fellow art enthusiasts.
Malaysian rapper Namewee made RM3.5 mil in virtual currency from selling songs as NFTs
Singer Wee Meng Chee, who goes by Namewee, has become an overnight millionaire after releasing his satirical song Fragile — which has been the subject of controversy — as a non-fungible token (NFT).
According to Taiwan News, the NFT song earned him 209 ETH (Ethereum) or about NT$27 million within three hours of its launch. The song is a collaboration between Namewee and Australian singer Kimberley Chen.
Fragile was banned in China due to its barbed references to Chinese leader Xi Jinping and sensitive topics such as censorship, Covid-19 and the Uighurs. Its pink-themed music video, which features a panda, is seen as a dig at Little Pinks, or nationalistic Chinese netizens, state news reports.
On Nov 7, Namewee released 100 NFTs of a song, Go NFT, which included 20 photos of banking corporations and large commercial enterprises. The works sold out within three hours.
He also released a YouTube video, titled "Why NFT? Using NFT To Fight The World", at the same time as the NFT drop.
He later released 100 copies of Fragile on the same online NFT marketplace, OpenSea, and promised another drop on Nov 14 of 20 copies of a song that he described as "high-pitched", reported The Star.
EDITOR'S MUST-HAVES
Control your environment, power productivity — JBL's noise-cancelling headphones
It is not easy to block out unwanted noises and focus on your tasks. The JBL Tour ONE, smart over-ear noise-cancelling headphones, and JBL Tour Pro+ TWS promise to help users define their "space" with improved acoustic echo cancellation technology that suppresses any echoes and cancels noises.
Apart from having Adaptive Noise Cancellation, the newest offerings from JBL are fitted with JBL Pro Sound, Adaptive Ambient and TalkThru technology. Ambient Aware lets in external sounds without altering the music. The TalkThru mode allows users to lower music volume and converse as though they weren't wearing headphones.
For those who prefer a traditional headphone design, the JBL Tour ONE (RM1,699) would be more suitable while JBL Tour Pro+ TWS (RM1,099) is a pair of wireless in-ear pieces perfect for those who favour a more compact design. The headphones are available for purchase directly from jblonlinestore.com.my and online marketplaces such as Shopee and Lazada.
TECH BOOKS
The Genetic Lottery: Why DNA Matters for Social Equality by Kathryn Paige Harden
In recent years, scientists like Kathryn Paige Harden have shown that DNA makes us different, in our personalities and our health — and in ways that matter for educational and economic success in our current society.
In The Genetic Lottery, Harden introduces readers to the latest genetic science, dismantling dangerous ideas about racial superiority and challenging us to grapple with what equality really means in a world where people are born different.
Weaving together personal stories with scientific evidence, Harden shows why our refusal to recognise the power of DNA perpetuates the myth of meritocracy, and argues that we must acknowledge the role of genetic luck if we are ever to create a fair society.
Reclaiming genetic science from the legacy of eugenics, this ground-breaking book offers a bold new vision of a society where everyone thrives, regardless of how one fares in the genetic lottery. (Amazon)
DIGITIONARY
Net neutrality keeps the internet free and open.
The principle calls for internet traffic to be treated equally. For example, internet service providers (ISPs) should ensure that access to all services including YouTube videos, Netflix and peer-to-peer downloads is equal and not block users from accessing these services to encourage them to switch cable packages or buy a different video-streaming service.
In some countries, legislation to ensure net neutrality exists to prevent ISPs, such as mobile phone networks or cable TV companies, from levying specific fees for specific content or blocking certain content by throttling data (intentionally slowing down a connection).
However, this has been a controversial subject for years. Proponents argue that it is necessary to legally protect net neutrality, stressing that ISPs would end up having too much control over what content we get to see.
Industry players, namely ISPs, however, beg to differ, insisting that net neutrality stifles innovation.