This article first appeared in Digital Edge, The Edge Malaysia Weekly, on September 27, 2021 - October 03, 2021.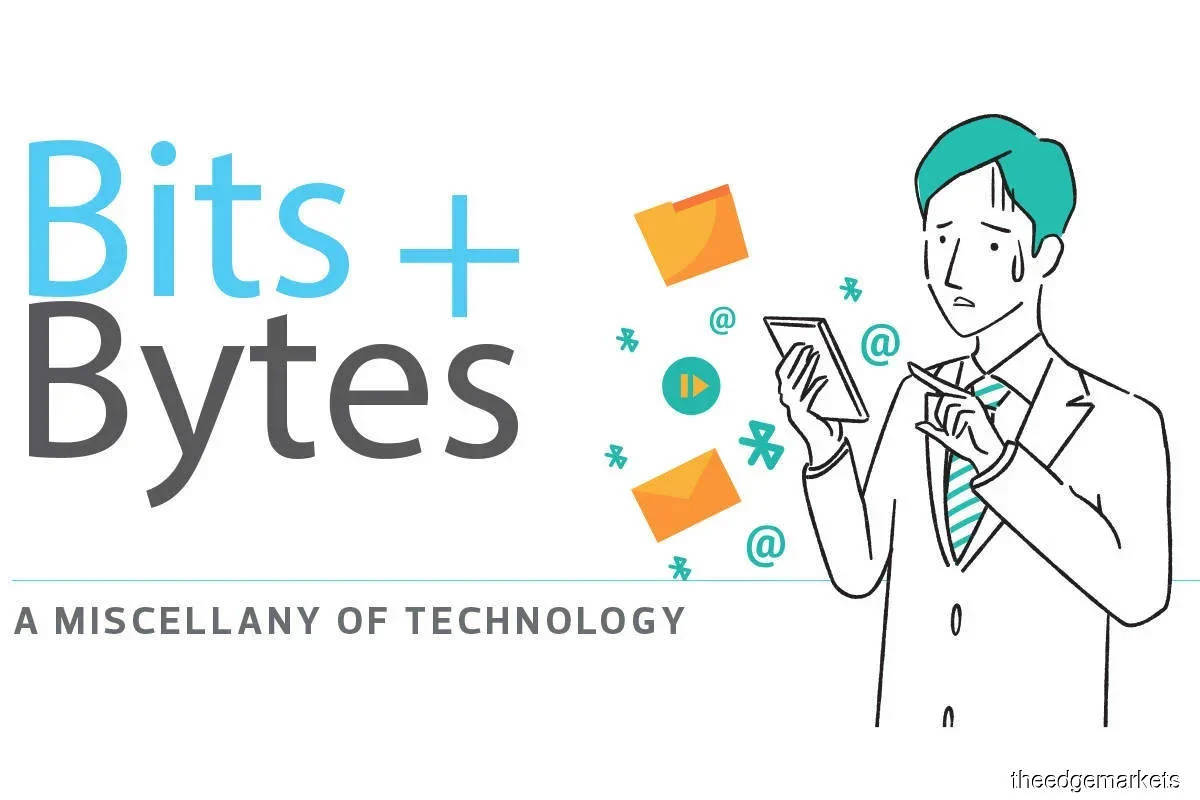 NEWS
Sirim and Cradle collaborate to assist domestic start-ups in tech, commercialisation
Sirim Bhd and Cradle Fund Sdn Bhd have come together to provide start-ups with services such as technology assessment, technology valuation, techno-economic feasibility studies, market studies and business linkages. Through the partnership, the start-up community will be offered access to competency enhancement training and consultancy in the field of quality along with testing, inspection and certification for market compliance.
Sirim and Cradle, which have inked a memorandum of understanding, will be able to accelerate business commercialisation and technology adoption among the start-up community via Cradle Funding Ecosystem's capacity building, which includes awareness programmes, coaching and mentoring, and market accessibility through collaborative platforms such as Sirim Tech Venture Sdn Bhd's Technology Enterprise and Commercialisation Hub (Tech) Ecosystem.
Boost introduces car insurance coverage
Boost has launched CarProtect — auto insurance that provides comprehensive coverage for private cars — expanding its line of insurance offerings that includes life, general and takaful products. CarProtect offers customers protection and a seamless and convenient way to customise the insurance plan best suited to their needs, said the homegrown e-wallet provider in a statement.
Customers can also renew their road tax at the same time and have it conveniently delivered to their doorstep. As an added safety feature, Boost has a built-in emergency button for CarProtect customers, giving them 24/7 access to car assistance. The emergency button is a fast and convenient tool that directs users to emergency contacts such as insurance claims, panel of workshops as well as Boost's roadside assistance partners in the event of an accident or breakdown.
CarProtect offers a one-year coverage for damage to the car insured due to accident, theft or accidental fire and liabilities to third parties including bodily injuries, death, property loss or damage. It also features customisable add-on coverage for windscreens, floods and special perils as well as a waiver of compulsory excess, including additional drivers. This insurance plan is underwritten by Great Eastern General Insurance (Malaysia) Bhd.
From now until Dec 31, the first 5,000 users to purchase their car insurance with Boost will receive RM100 cashback in the Boost partner wallet, whereas subsequent users will receive RM50 cashback. The cashback in the Boost partner wallet can be used to pay for any Boost transaction.
Caltex launches mobile payment app CaltexGO
Motorists fuelling up at Caltex petrol stations can now pay for fuel, earn and redeem loyalty points, locate a service station and view their electronic receipts using the newly launched mobile payment app CaltexGO.
CaltexGO — launched by Chevron Malaysia Ltd, which manages Caltex — is currently only available at Caltex petrol stations in the Klang Valley. Customers in other parts of the country will be able to use the app by the first half of 2022.
"Motorists should only use their phones after their vehicle's engine has been switched off, when inside an enclosed stationary vehicle or when inside the convenience store. As a safety precaution, customers must be mindful of their surroundings and focus on the refuelling task at hand," the company said in a statement.
Apart from the convenience and an improved payment experience, CaltexGO users also stand to receive rebates and rewards with app-exclusive benefits. First-time users who pump a minimum of RM30 worth of fuel at Caltex will receive a cashback of RM5. They will receive another RM5 cashback when they pump a minimum of RM30 on subsequent visits — capped at two times per user at RM10 cashback throughout the promotion period that ends on Dec 31.
Start-ups get a MaGICARE boost
The Malaysian Global Innovation & Creativity Centre (MaGIC) has launched MaGICARE, a suite of initiatives for the start-up community. The MaGICARE kit provides start-ups with resources and rejuvenation and recovery assistance in the areas of business, finance and personal well-being.
Under the programme, start-ups get a 50% subsidy for one-on-one counselling sessions for 10 persons per month, for three months until the end of October, said the agency in a statement. This includes support through professional counselling or therapy and convenient and confidential remote therapy sessions offered by Naluri, a digital health solution.
MaGICARE offers start-ups access to a 24/7 careline through the Naluri Community Programme with unlimited calls, manned by a team of clinical psychologists and registered counsellors, said MaGIC. Start-ups can also access webinars and emotional well-being assessments conducted by a clinical psychologist on topics of mental and physical well-being under this package, it added.
There is a directory of financial aid, grants and funding programmes and relief assistance resources available on https://www.mymagic.my/magicare. Start-ups can also tap a variety of capacity-building programmes and e-learning resources, including online bootcamps, start-up essentials, internships and the Startup Campus, which are accessible for free or at a subsidised rate.
Additionally, MaGIC is currently offering a five-month rental waiver for its co-working spaces in Cyberjaya and Kuching, Sarawak, to help ease the cash flow challenges of entrepreneurs.
Facebook on the defence after scathing reports on its failure to protect users
Facebook has come under fire following a series of stories in The Wall Street Journal (WSJ) that exposed just how far the company has gone to prioritise profits over the health and safety of its billions of users.
The series of reports which was published from Sept 13 revealed troubling anecdotes about Facebook and the behaviour of its leaders. One report suggested that the social media network had ignored or brushed over the mental health problems caused by Instagram, particularly for teenage girls. Facebook is now facing a congressional probe over its impact on teens and children.
According to CNBC, Facebook half-heartedly apologised but not before taking swipes at the accuracy of the reporting and blaming the leakers who, in this case, were company employees. On Sept 18, following the in-depth series by WSJ, Facebook's vice-president of global affairs Nick Clegg put out a blog post titled, "What the Wall Street Journal got wrong — about Facebook".
WSJ's investigation showed that Facebook had repeatedly failed to properly address crucial problems highlighted in internal studies conducted by the company's employees, such as how the most divisive content surfaces in so many news feeds because of its high engagement.
In a follow-up article, it was found that Facebook had ignored or brushed over the mental health problems caused by Instagram. The company knew about the issues because the conclusions were drawn from its research. Not only has Facebook failed to make improvements, but it is now planning a version of Instagram for children under 13.
The news agency also found that Facebook rarely addresses problems in markets outside the US because it doesn't have enough people who speak the local languages or dialects needed to identify the issues. Thus, there are places where the site is overrun by anti-vaccine misinformation and other lies and conspiracy theories.
Clegg has since accused WSJ of mischaracterising Facebook's actions and for implying false motives on the part of its leaders and employees. "Facebook understands the significant responsibility that comes with operating a global platform," he wrote in the post responding to the series. "We take it seriously, and we don't shy away from scrutiny and criticism. But we fundamentally reject this mischaracterisation of our work and impugning of the company's motives."
Clegg, however, didn't refute any specific facts reported. Facebook is currently worth US$1 trillion and generated US$86 billion in revenue last year and almost US$30 billion in profit, according to CNBC.
GRANTS AND COMPETITION
MDEC partners CEDAR to help SMEs
The Malaysia Digital Economy Corporation (MDEC) has partnered with the Centre for Entrepreneur Development and Research (CEDAR) — a subsidiary of SME Bank — to catalyse small and medium enterprises' (SMEs) digitalisation adoption through its structured accelerator programme. The agencies aim to train 1,000 businesses and match them with digital solutions and incentive facilities.
The programme provides SMEs with a structured approach to kick-start their digital adoption journey and ensures implementation with outcome-based results. It includes a three-day online workshop and technology matching opportunities with a choice of more than 400 technology solution providers.
Facilities for SMEs to help them adopt digital solutions include the SME Digitalisation Grant offered by the government and the SME Technology Transformation Fund provided by SME Bank.
Other facilities provided by CEDAR include ScoreXcess, a digital platform that enables entrepreneurs to apply for business financing online from multiple financing agencies or institutions simultaneously through one single application. Meanwhile, ODELA — a self-regulated business-to-business e-commerce platform — taps into new technologies and custom designs that enable entrepreneurs to make transactions digitally, facilitating the supply-demand exchange and connecting the Internet of Behaviour and partnerships across vast ecosystems.
For more information, visit CEDAR's website (www.cedar.my) or MDEC's website (https://mdec.my/smedigitalaccelerator).
MCMC seeks public feedback on a national mobile app
The Malaysian Communications and Multimedia Commission (MCMC) is reaching out to the public to name a new national mobile app. 
The selected individual will receive a voucher worth RM2,000 as a token of appreciation. This is part of its public survey on the use of the national mobile app to improve the quality of digital services.
The national mobile app will act as a one-stop centre, which will allow users to experience a seamless digital experience when accessing online services. With the app, users will be able to access government digital services, selected private services, bill payment, traffic summonses, renewal of driving licence and road tax, registration of children for schooling, application for a place at a public university and birth and marriage registration, among others. 
Via the survey, the regulatory agency hopes to obtain views and input on the potential adoption of a national mobile app across the public and private sectors. It also aims to identify factors that might influence the public's decision when using a national mobile app and assess further improvements on the delivery of government services. 
The online survey is currently being conducted until Oct 6 to help introduce the app and its potential scenarios. The survey can be accessed at https://35o1ghhrdui.typeform.com/to/r9o753SB?typeform-source=www.mcmc.go....
A residency programme for artists
Rimbun Dahan, a centre for developing traditional and contemporary art forms, welcomes applications from artists currently based in Malaysia for one to three months residencies in 2022.
The residency includes a self-contained studio and accommodation at Rimbun Dahan, including utilities and an allowance of RM1,000 per month. The residencies are open to artists from any discipline. Art writers and art managers are also encouraged to apply.
The residency is recommended for artists seeking solitude and space to focus on their work, or artists who have specific professional interest in Rimbun Dahan's indigenous Southeast Asian garden that spans across 14 acres, heritage textile collection or contemporary and heritage architecture.
Applications close on Oct 17. For more details, visit http://rimbundahan.org/arts/residencies/residencies-for-malaysians/.
Art
Bored Ape NFTs sell for US$24.4 mil at Sotheby's online auction
A set of 107 non-fungible tokens (NFTs) representing images of cartoon apes sold for US$24.4 million in an online sale at Sotheby's. The images were part of the Bored Ape Yacht Club collection of NFTs — a set of 10,000 computer-generated cartoon apes made by US-based company Yuga Labs, reported Reuters.
The owners of the ape NFTs become members of an online club. The buyers of Bored Apes also receive the intellectual property rights for the images.
The lot contained 101 of these anthropomorphic apes, with different combinations of features such as clothing, accessories and facial expressions, plus the option to generate six new "mutant" ones.
The sale also included a lot of 101 Bored Ape Kennel Club NFTs — a set of dogs, marketed as pets for the apes. This fetched US$1,835,000 while the set of apes fetched US$24,393,000, bringing the total sale to US$26,228,000, said the news agency.
Sotheby's allowed payments in cryptocurrencies such as bitcoin, ether and USDC, as well as fiat currency.
Karl Lagerfeld's NFT collection sells out in 49 minutes
Luxury fashion brand Karl Lagerfeld's NFT collection was sold out in 49 minutes after it was launched on Sept 10.
An NFT is a digital asset that uses blockchain technology to record who owns a digital object such as an image, video or in-game item. While anyone can view the asset in question, only the buyer can say he is the "official" owner.
The exclusive digital figurines are inspired by the late designer's famous quote, "I am like a caricature of myself, and I like that". The NFT is seen as a virtual extension of the brand's playful Ikonik collection. 
With seven being Lagerfeld's lucky number, the first version of the Karl Lagerfeld NFT collectible — 777 digital figurines — was priced at €77. The full-colour animated caricature whimsically recreates the designer's signature look and wardrobe, which users will then be able to change through subsequent digital drops.
The second exclusive interpretation was a limited run of 77 NFTs priced at €177. Different from the other NFT, this figure features a ray of light that gives the figure a metallic and futuristic feel, reported Hyperbeast.
EVENTS
Cybersecurity Asia 2021
Hosted by: Thomvell International Sdn Bhd
When: Oct 11 and 12
This virtual conference brings together global experts and cybersecurity practitioners, exploring topics ranging from enterprise security to business strategies for information security divisions. Attendees can connect with global providers and become early adopters of new cybersecurity solutions.
SCxSC Fintech Conference 2021
Hosted by: Securities Commission Malaysia
When: Oct 26 to 28
SCxSC 2021 is Securities Commission Malaysia's annual fintech event, an interactive platform for discussions and exploration of new and evolving digital trends. This year, SCxSC will host two event streams, allowing for more content and discussions to take place as it covers interesting topics surrounding Islamic fintech, non-fungible tokens (NFTs) and regulatory tech, among others. 
"By most metrics, life is better than it was in the past. Global poverty rates are lower, infant mortality and life expectancies are better, and education rates are much higher. There is a notable exception — the natural world is not better today than it was 500 years ago, when we enjoyed unspoiled forests, clean rivers and the pristine air of the pre-industrial age. We can and must reverse this anomaly." - Jeff Bezos
The Bezos Earth Fund has pledged US$1 billion to conserve and protect vulnerable areas of the world, focusing initially on the Congo Basin, the tropical Andes and the tropical Pacific Ocean. Bezos Earth Fund leaders announced the pledge on Sept 20 as part of Amazon founder Jeff Bezos' prior commitment of US$10 billion towards fighting climate change and preserving natural habitats around the world.
PICTURE OF THE WEEK
What makes a good game? Not only did this prompt console wars under the tweet (Playstation stans — crazed and obsessed fans — we're looking at you), gamers also shared games that they believed lived up to this graphic as well as their strategies for some games. Xbox has pulled on a lot of gamers' heartstrings as they relive their favourite gameplays.
TECH BOOKS
An Ugly Truth: Inside Facebook's Battle for Domination 
By Sheera Frenkel and Cecilia Kang 
Once one of Silicon Valley's greatest success stories, Facebook has been under constant fire for the past five years, roiled by controversies and crises. It turns out that while the tech giant was connecting the world, it was also mishandling users' data, spreading fake news and amplifying dangerous and polarising hate speech. 
The company, many said, had simply lost its way. But the truth is far more complex. Leadership decisions enabled the crises, and then attempted to deflect attention from them.
Time after time, Facebook's engineers were instructed to create tools that encouraged people to spend as much time on the platform as possible, even as those same tools boosted inflammatory rhetoric, conspiracy theories and partisan filter bubbles. While consumers and lawmakers focused their outrage on privacy breaches and misinformation, Facebook solidified its role as the world's most voracious data-mining machine, posting record profits and shoring up its dominance via aggressive lobbying efforts.
Drawing on their unrivalled sources, Sheera Frenkel and Cecilia Kang take readers inside the complex court politics, alliances and rivalries within the company to shine a light on the fatal cracks in the architecture of the tech behemoth. Their investigations led them to a shocking conclusion: The missteps of the last five years were not an anomaly but an inevitability — this is how Facebook was built to perform.
In a period of great upheaval, growth has remained the one constant under the leadership of Mark Zuckerberg and Sheryl Sandberg. Both have been held up as archetypes of uniquely 21st century executives — he, the tech "boy genius" turned billionaire and she, the ultimate woman in business, an inspiration to millions through her books and speeches. But sealed off in a tight circle of advisers and hobbled by their own ambition and hubris, each has stood by as the technology is co-opted by hatemongers, criminals and corrupt political regimes across the globe, with devastating consequences.
In An Ugly Truth, they are finally held accountable. Available on Amazon.
EDITOR'S MUST-HAVES
A gamer's dream — Razer Huntsman V2 keyboard
Razer has updated its Huntsman mechanical keyboard, which reduces input latency to a "near zero", possibly making it the fastest keyboard in the world.
The newly announced Huntsman V2 and Huntsman V2 Tenkeyless can theoretically detect key presses eight times faster than the original Huntsman keyboard. Combined with the keyboard's optical switches, which use an infrared beam of light to sense when they've been pressed — instead of metal contact points — the two new keyboards will feel more responsive for gaming, especially when combined with a high-refresh-rate monitor.
The Huntsman V2 retails for US$199.99 while the Huntsman V2 Tenkeyless retails for US$159.99 on https://www2.razer.com/ap-en/store/razer-huntsman-v2-analog.
DIGITIONARY
Sentiment analysis
The process of detecting positive or negative sentiment in text is known as sentiment analysis. As 90% of the world's data is unstructured, sorting out sentiment is important to businesses wanting to make better and more informed decisions.
This form of analysis — which uses a combination of tools, including machine learning and natural language processing — is often used by businesses to detect sentiment in social data, gauge brand reputation and understand consumers, as people share their thoughts and feelings now more than ever.
Social media monitoring especially has allowed product and service providers to gain an overview of the wider public opinion behind certain topics. It is highly useful for quickly gaining insights using large volumes of text data.
Sentiment analysis models focus on polarity such as positive, negative or neutral but also on feelings and emotions like anger, happiness and sadness. The models can also be tailored to sort out urgency and even interest in a particular item.