This article first appeared in Digital Edge, The Edge Malaysia Weekly, on September 13, 2021 - September 19, 2021.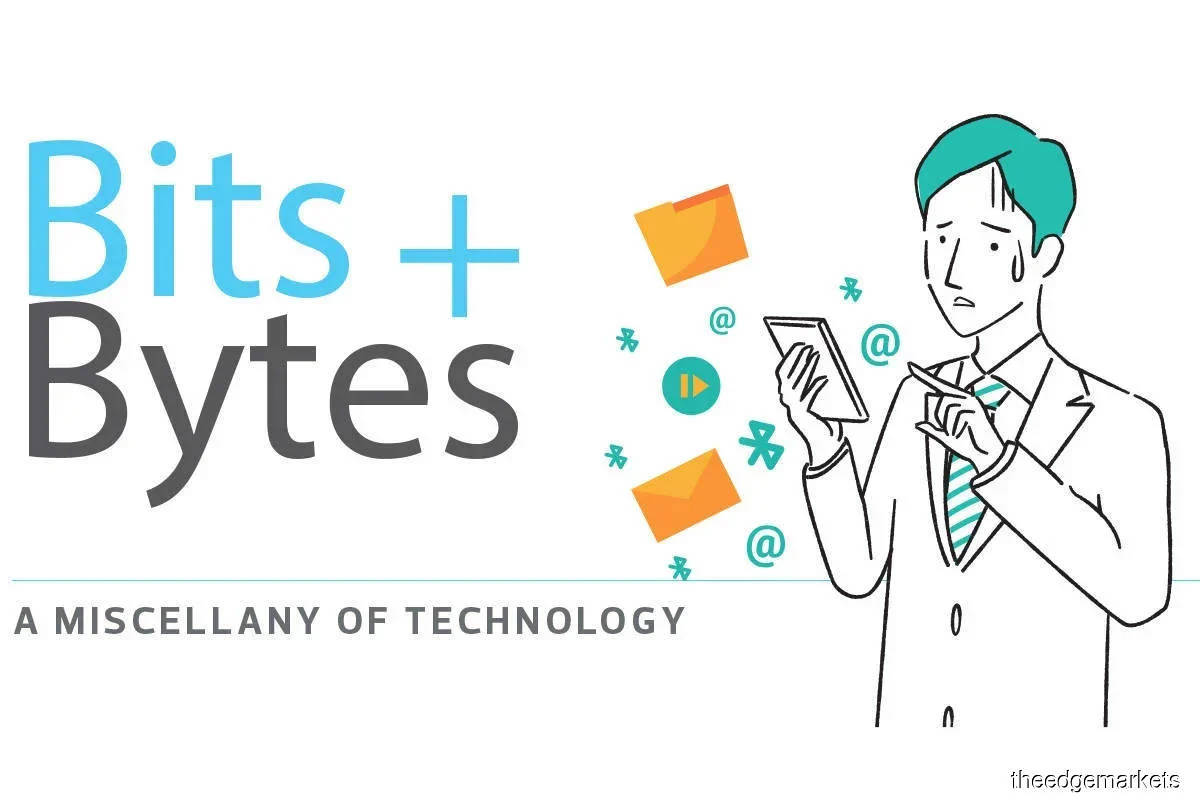 NEWS
ScaleUp partners Technology Park to build stronger start-up ecosystem
ScaleUp Malaysia and Technology Park Malaysia (TPM) have entered into a memorandum of cooperation (MoC) to provide mentorship, training, market access and capital to technology start-ups, allowing them to strengthen their capacity for regional expansion and foreign direct investment.
Through the partnership, they will provide start-ups with better access to the government's resources, including labs, infrastructure and other facilities, as well as regulatory facilitation to advance innovation.
In April, the Ministry of Science, Technology and Innovation announced the setting up of a technology commercialisation accelerator (TCA) and the consolidation of TPM and the Malaysian Global Innovation & Creativity Centre (MaGIC) to create opportunities for entrepreneurs, scientists and researchers as well as start-ups to accelerate commercialisation of technology and innovation. 
Cold chain logistics expert GoLog offers franchise opportunities
Intelligent cold chain logistics platform GoLog is calling on those aspiring to start a business to own a delivery service franchise. For those wishing to capitalise on the burgeoning logistics and delivery market, the platform is offering the opportunity to become franchise owners of "Cold Hubs" — a cold storage facility to enable the delivery of cold items.
GoLog's Cold Hubs franchise is limited to 13 applicants for now, with one hub in every city in Peninsular Malaysia. The cost to start a franchise is RM275,000, and includes a 1.1% shareholding in GoLog's parent company, on a first-come, first-served basis.
Franchise owners will receive one 20ft or 40ft frozen container cold room, which is capable of fitting up to 1,000 cold boxes, access to the GoLog dealer digital solution and a store signboard. Japanese dessert chain Mykori Dessert Café, which sells premium shaved ice desserts in Ipoh, is one of GoLog's franchisees.
MMU and Vynn Capital team up to explore entrepreneurial prospects
Multimedia University (MMU) and venture capital firm Vynn Capital are collaborating to strengthen the start-up ecosystem and enhance entrepreneurship development among students.
"At MMU, we have seen first-hand that the younger generation can be very adept at leveraging the start-up and entrepreneurship ecosystem. These are the essential parts in creating more jobs in society and eventually bolstering national economic development," says MMU president Prof Datuk Dr Mazliham Mohd Su'ud.
The memorandum of understanding (MoU) gives MMU and Vynn Capital the opportunity to explore areas of cooperation and business development as well as provide students and alumni with mentorship opportunities, prepare start-ups for investment and equity funding, and explore the development of the venture capital-related curriculum.
"As a venture capitalist, we think it's only natural for us to be in the picture from the very beginning as we believe that the entrepreneurial culture can be nurtured through collaborative efforts between the education sector and the business world," says Victor Chua, founder and managing partner of Vynn Capital.
The venture capital firm has invested in several well-known start-ups, including Southeast Asia's largest used car marketplace Carsome and business-to-business e-commerce marketplace Dropee.
Facebook's facial recognition software identifies black men as 'primates'
Facebook has disabled its topic recommendation feature after it mistook black men for primates in a video. A Facebook spokesperson called it a "clearly unacceptable error" and said the recommendation software was taken offline, reported AFP. 
Facial recognition software has come under scrutiny over accuracy issues, especially when it comes to identifying people who are not white.
According to AFP, Facebook users who watched a British tabloid video — White man calls cops on black men at marina, which featured black men — in June last year were shown an auto-generated prompt, asking if they would like to "keep seeing videos about primates".
While humans are among the many species in the primate family, the video had nothing to do with monkeys, chimpanzees or gorillas, added the agency.
S.O.S
FreeMakan.com raises RM1.35 mil to support food bank initiative
Brickfields Asia College Education Group's (BAC) food bank, FreeMakan.com, has raised RM1.35 million in its endeavour to feed impoverished families and individuals by providing dry rations and cooked food.
The goal is to raise RM1.5 million to feed 30,000 families. According to a statement from BAC, it has witnessed more and more individuals falling into the B40 category (bottom 40% income group) every day since the Covid-19 outbreak.
To date, more than 20,000 families across the country have received food baskets from FreeMakan. This equates to more than two million meals for 85,000 people nationwide.
Many low-income urban families were already close to breaking point due to a prolonged pandemic. According to the Department of Statistics Malaysia, the number of poor households increased to 639,800 in 2020 from 405,400 in 2019.
To fund this initiative, visit https://freemakan.com/campaigns/stop-hunger-help-feed-10000-b40-families/ or donate to the Make It Right Movement Sdn Bhd (RHB Bank A/C No 21219800040683). For bank transfers, kindly indicate "Stop Hunger" and send a proof of donation to [email protected] or via WhatsApp (014) 2315 528.
The public is also welcome to donate food and goods. For more information, check out https://freemakan.com/donate-food/#formid.
COMPETITION
Alpha Startups Pre-Accelerator calling for start-ups to join Cohort 2
FWD Start-up Studio and 1337 Ventures are calling for entrepreneurs and start-ups to ideate, validate and fine-tune their business and go-to-market plans for financial technology (fintech), insurance technology (insurtech) and takaful technology (takatech) start-up ideas for its Cohort 2 of Alpha Startups Pre-Accelerator programme.
During the 12-week programme that starts in October, participants will be able to identify new opportunities to enhance the ecosystem and value chain.
The final day of the programme will culminate in a Demo Day, where top teams present their pitches to investors from across the region. The best teams will receive an investment of RM150,000 to kick-start their idea and have the potential for paid proof-of-concepts with FWD.
Registration is open from now until Oct 1. For more information, visit bit.ly/fwdcohort2.
Salesforce launches inaugural Asean Developer Challenge
Salesforce, the global leader in customer relationship management, is looking for developers to join its Asean Developer Challenge. The programme is open to anyone interested in building powerful enterprise apps on the Salesforce platform or becoming part of Salesforce's developer community, regardless of their skill or experience. 
To help developers prepare for the challenge, the programme will guide them through a series of three online courses hosted on Trailhead — Salesforce's free online learning platform — covering topics such as Salesforce basics and business automation. Upon completion of the courses, the participants will be rewarded with a Salesforce certification voucher worth US$200. 
With the newly learnt skills, participants will then be challenged to build apps for the Salesforce platform. They will be allowed to present at a Demo Day in October, hosted by Salesforce and attended by Salesforce customers and partners. All developers who attend the Demo Day will receive an additional certification voucher worth US$400 and have their achievements recognised on Salesforce's Developer Blog. 
The challenge, which started on Sept 1, runs until Oct 27. More details on the Asean Developer Challenge can be found on the Salesforce Asia-Pacific Blog, https://www.salesforce.com/ap/blog/2021/08/salesforce-asean-developer-ch....
MDEC calls for submissions for Global Technology and #SMART Automation grants
Malaysia Digital Economy Corporation (MDEC) is accepting submissions for the Global Technology Grant (GTG) and #SMART Automation Grant (SAG) 2021.
GTG was launched to nurture global champions, drive investments and catalyse the digital innovation ecosystem. The grant will be used solely for technology innovation, development and commercialisation of innovative commercial-driven products or services. It is aimed at nurturing global champions and a digital innovation ecosystem by supporting R&D, empowering innovation and establishing centres of excellence.
There are two categories of GTG:
1. The first is for technology companies that are ready to scale to their first global market or expand their market presence. Malaysian-owned companies could receive up to 50% of the total project costs or RM2 million, whichever is lower. Foreign-owned companies stand the chance of winning 30% of the total project costs or RM2 million, whichever is lower.
2. The technology accelerator grant is for foreign technology companies to set up centres of excellence to conduct high-value technology innovation and R&D activities leading to the development and commercialisation of products and services, among others.
The closing date for submissions for the GTG is Sept 15. Interested applicants can find more information at https://mdec.my/gtg/#.
SAG is a matching grant for service companies to automate their business processes and move towards digitalisation. The grant is to be used solely to kick-start the development and implementation of a project using technology to automate business operations.
This matching grant is targeted at small and medium enterprises (SMEs) in the service industry — primarily retail, wholesale, food and beverage — tourism and logistics to enhance and improve their businesses via digital tools.
The deadline for submission for SAG is Sept 25. For more information, visit https://mdec.my/digital-economy-initiatives/for-the-industry/smart-autom....
PEOPLE MOVES
Signify appoints Sukanto Aich as CEO
Sukanto Aich (pictured) is the new CEO of Signify Malaysia Sdn Bhd (formerly known as Philips Lighting Malaysia Sdn Bhd). Sukanto took over from Alok Ghose, who served as the lighting company's CEO for six years.
Sukanto will oversee the development of Signify's operations in Malaysia and broaden its offering of innovative connected lighting solutions to users. He joined Signify in India as the national sales manager in 2014 and four years later, he was appointed chief marketing officer of Signify India.
TGV Cinemas has a new CEO
Tan Lay Han has been appointed executive director and CEO of TGV Cinemas. Cinema veteran Tan joined Tanjong plc in 1994 where he was involved in the conception of TGV Cinemas and became its founding general manager.
He later joined Maxis in 1999, where he held leadership positions across sales and services, marketing, business planning and transformation, delivering innovative distribution and customer experience. Before this appointment at TGV Cinemas, Tan served as the chief sales and services officer at Maxis.
Salesforce gets a new line-up of leaders in Asean
Customer relationship management company Salesforce has announced three key additions to its Asean leadership team.
Bernard Solomon, who has over 30 years of IT experience, was appointed regional vice-president of Malaysia and Vietnam. He is responsible for driving growth for Salesforce in these key markets. Based in Singapore, his focus is on expanding local operations in the markets under his care and ensuring the success of local customers, partners and employees. 
Kittipong Asawapichayon is the new managing director of Salesforce in Thailand. A veteran of the IT industry with more than 30 years of experience in companies such as IBM in Thailand, Asean and Asia-Pacific, he now oversees Salesforce's local operations. 
Latika Minocha, who was appointed vice-president of alliances, partners and channels, is responsible for accelerating and scaling the growth of Salesforce across Asean. She brings nearly three decades of leadership experience and diverse expertise in alliances and channels, partner sales, consulting, sales excellence and business operations.
PICTURE OF THE WEEK
Assistive technology played a huge role in the Paralympics Games 2020 that ended on Sept 5 in Tokyo, Japan. Competing athletes used an impressive array of high-tech prosthetic limbs and wheelchairs made out of carbon fibre, among others, to rise to the top of their game. These devices bear little resemblance to those for everyday use — and vary a great deal from sport to sport.
DIGITIONARY
Surveillance capitalism
The handling and use of personal data have been one of the most contentious topics of the year. As the term implies, surveillance capitalism is the commodification of personal data with the core purpose of profit-making.
The capture and production of this data rely on mass surveillance of the internet. This activity, which relies on big data, is often carried out by companies that provide us with free online services, such as search engines like Google, e-commerce platforms like Amazon and social media platforms like Facebook. The data collected is then used to send targeted ads or even sold to third-party data brokers to influence our decisions.
In 2018, Facebook and political data analytics firm Cambridge Analytica were implicated in a massive data breach where the data of more than 87 million Facebook users were improperly obtained and purportedly used to meddle in the US elections, where voters were targeted with political ads and other personalised posts based on their psychological profiles.
The incident exposed how internet companies survey online activity, extract that data and package users' data to create new markets for this commodity.
EDITOR'S MUST-HAVES
Know what and how you are breathing — AirPop Active+ Halo Smart Mask
As the Covid-19 pandemic continues to terrorise, face masks have become an essential item. But what if these masks could do more than just protect us from contaminants in the air?
The AirPop Active+ Halo Smart Mask was built to help wearers get a deeper understanding of their respiratory health, where the Halo sensor bridges the gap between outside air and internal respiration.
With the ability to capture breathing-related data and correlate that information with real-time data on air quality and location, the Halo sensor can accurately tell wearers when to replace their mask's filter and help wearers unlock new biometric data that can be useful during everyday use and sports activities, according to the company's statement released in January.
The AirPop Halo sensor — which is integrated into the AirPop Active+ Halo Smart Mask — works in tandem with the AirPop app, which uses data collected by the sensor to give a visual overview of the wearer's breathing behaviour, breathing cycles and even the pollutants that the mask has blocked during use.
The Halo can be used in "Active Mode", which tracks metrics such as breaths per minute and breaths per pace, which can be seen directly on the Activity tab in the app.
As the sensor tracks the wearer's breathing, the app is able to notify the user when it is time to replace AirPop's snap-in filters, which is 99.3% efficient for particulate filtration down to PM0.3 — this includes dust, allergens, particulate matter and microbial particles — which exceeds the ability of N95 and N99 masks.
The Halo sensor can connect to any Android or iOS device through Bluetooth, and the coin cell battery lasts six months. The AirPop app also supports sharing data via Apple HealthKit and allows users to see their breathing data alongside other previously collected health data.
The AirPop Active+ is washable and is built with a 360° sealing, medical-grade soft touch membrane. The three-dimensional dome structure of the mask keeps the filter core off the wearer's face for breathability and comfort.
The smart mask is available at a starting price of US$99 on https://www.airpophealth.com/gl/airpop-active-smart-black-yellow.
TECH BOOKS
The Book of Why: The New Science of Cause and Effect by Judea Pearl and Dana Mackenzie 
"Correlation is not causation." This mantra, chanted by scientists for more than a century, has led to a virtual prohibition on causal talk. Today, that taboo is dead.
The causal revolution, instigated by Judea Pearl and his colleagues, has cut through a century of confusion and established causality — the study of cause and effect — on a firm scientific basis.
Their work explains how we can know easy things, like whether it was rain or a sprinkler that made a sidewalk wet, and how to answer hard questions such as whether a drug cured an illness.
Pearl and Dana Mackenzie's work enables us to know not just whether one thing causes another, it lets us explore the world that is and the worlds that could have been. It shows us the essence of human thought and the key to artificial intelligence. Anyone who wants to understand either, needs The Book of Why. Available on Amazon.
WHILE YOU WERE WORKING (from home) 
Access Google Drive files even when offline
Google will soon allow users to view and even edit any document stored in Drive, provided that they use the Google Chrome browser. Once the new feature is rolled out, users will be able to view PDF files, images or Microsoft Office documents offline from Google Drive if they have a Google Chrome browser and web applications that can read these files, reported EXT Studio.
Before this, users were only able to read and edit Google documents stored in Drive via the same system and the dedicated web applications Google Docs, Sheets and Slides.
According to EXT, after two years of testing, Google has launched the new feature for all other types of files. To make files accessible offline, you must first select them, then right-click on them and opt to make them "available offline".
This way, users can access all the files stored in their Drive, which will open via the various dedicated web applications, installed beforehand. Note that a file edited offline can be synchronised automatically once an internet connection is re-established.
Chromebook owners have the advantage of using the Files application to view or edit their documents, without necessarily having to open Drive online.
"Teenagers are the future of our motherland … Protecting the physical and mental health of minors is related to the people's vital interests, and relates to the cultivation of the younger generation in the era of national rejuvenation." 
Xinhua, quoting a China National Press and Publication Administrator spokesperson, reported by Reuters
Last month, China issued new rules forbidding those under 18 from playing video games for more than three hours a week. These teens can only play video games for an hour a day from Friday to Sunday, as well as on public holidays.
This ruling comes as China continues to crack down on the tech sector. The world's second-largest economy has also introduced a new Personal Information Protection Law that limits the movement of personal data beyond the nation's borders. Similar to the EU's General Data Protection Regulation, this law is extraterritorial in scope.