This article first appeared in Digital Edge, The Edge Malaysia Weekly, on July 19, 2021 - July 25, 2021.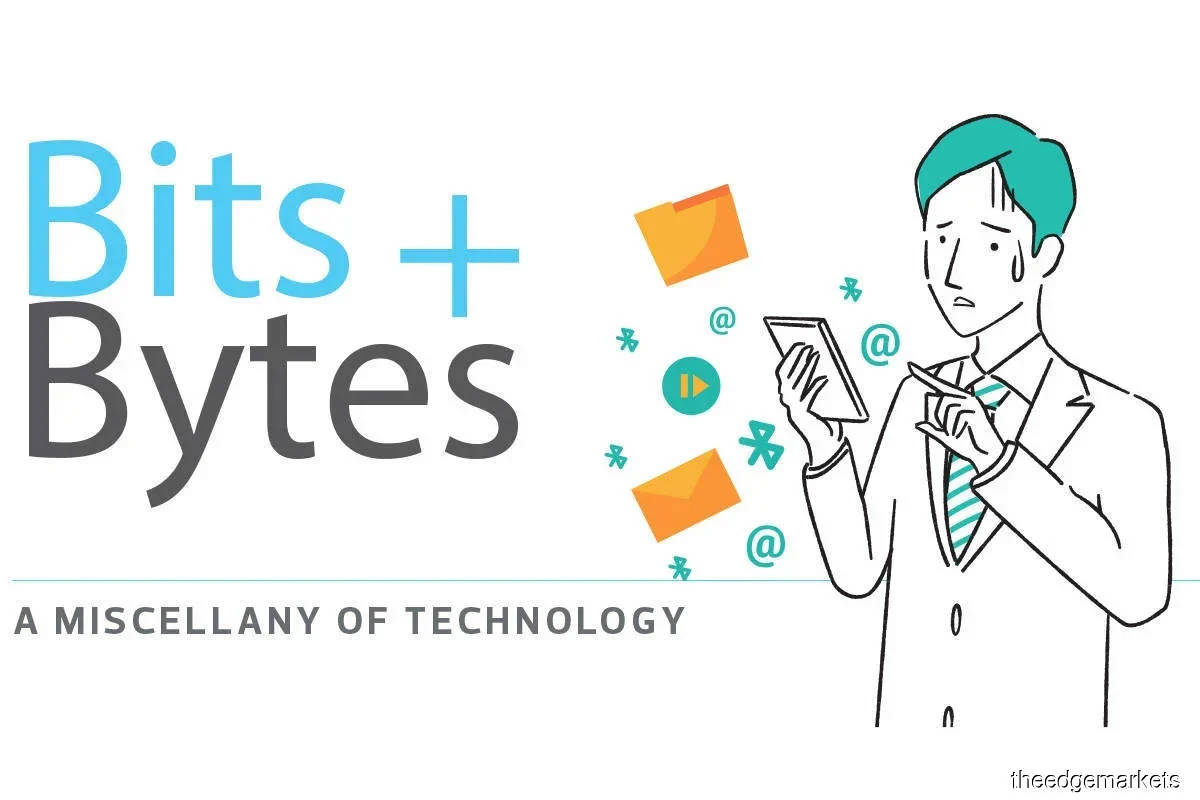 NEWS
EasyStore offers SMEs free lifetime subscription
EasyStore, an e-commerce software-as-a-service solutions provider, has launched the #SellOnlineWithEasyStore campaign, which allows SMEs, local entrepreneurs and other business-to-consumer businesses to sign up for a free lifetime subscription to the platform's sales channels. 
Through this initiative, EasyStore businesses will be able to effectively manage a sales channel of their choice on EasyStore, along with the option to switch to other available free channels in the future. Upon signing up, companies will obtain a free lifetime subscription to one of five available sales channels offered in the campaign — online store, Facebook Live, Instagram, WhatsApp order form or LINE order form.
These channels will help entrepreneurs transform their traditional operations into a digitally driven business. Depending on merchants' strategy or sales performance, SMEs will also have the option to freely switch to other channels to achieve their goals. 
EasyStore is a subscription-based service that allows SMEs to efficiently manage the full spectrum of e-commerce-related processes of up to 13 online sales channels from a single master interface.
Taylor's University offers bachelor's degree in fintech
Taylor's University launched its bachelor in accounting (fintech) degree on July 8 in collaboration with the University of Canterbury in New Zealand. The programme, which it says is the first of its kind in Malaysia, aims to equip graduates with relevant skills for the job market. Students will be exposed to topics such as blockchain, fintech and innovation, alongside traditional accounting subjects. 
Red Hong Yi enters NFT world
Malaysian artist Red Hong Yi released her first non-fungible token (NFT) artwork on the Binance platform in June. The artwork is part of a series called "Memebank", which spoofs and redesigns banknotes from different countries.
The first in the series, Doge to the Moon, is based on the renminbi and printed with an etched copper plate, which will belong to the owner of the NFT. The auction closed on July 11 and the piece was sold for 36.3 ether (US$77,913.59) to an anonymous individual.
Sarawak partners Alibaba Cloud to bolster digitalisation of SMEs
Sarawak Digital Economy Corporation (SDEC) has teamed up with Alibaba Holding Ltd subsidiary Alibaba Cloud to provide support for the digitalisation of the state's SMEs. Small businesses that use SDEC's cloud platform SDeCloud will be able to choose solutions and products — such as big data and AI — provided by Alibaba Cloud.
Alibaba says that, by maximising Alibaba Cloud's proven technology, local SMEs can "achieve business agility, elasticity and scalability in a better way and optimise the cost for IT management". Alibaba Cloud will also help SDEC enhance its impact and fast-track the digitalisation programmes in Sarawak. 
Alibaba Cloud is also investing US$1 million in the hope of cultivating digital talent and empowering the growth of 100,000 technology start-ups in Asia-Pacific over the next three years. In partnership with Handsprofit, the cloud computing company plans to build its first international innovation centre, offering Malaysian SMEs, start-ups and developers a one-stop innovation enablement platform.
Oppo taps AWS to boost cloud-based services
Oppo, a leading global smart device brand, has selected Amazon Web Services (AWS) to power its enhanced cloud-based services for international users of its ColorOS operating system. These services have been certified by ePrivacy, CSA STAR and ISO — all of which are globally recognised security certifications. 
With AWS, Oppo can provide its smartphone users with secure data storage services so they can conveniently store photos, videos, contacts, notes and more in the cloud.
To strengthen Oppo's compliance and security position, the company is taking advantage of AWS security services, including AWS CloudTrail, AWS Key Management Service (AWS KMS), AWS Network Firewall, AWS Certificate Manager and AWS Artifact.
The latest ColorOS 11, which is based on Android 11, helps ensure user security through features such as Oppo's private system, private safe and personal information protection. Private system allows users to create a separate system account in which apps and data run independently of the original account.
With private safe, users can keep their important data private by securing the data in an encrypted space behind a password, making the data unavailable to apps that have access to other media. For situations in which apps require users to grant access to personal information, Oppo's personal information protection allows users to send out a blank data form to the app, and access the app without disclosing personal information.
Autonomous delivery device Roxo lands in Japan
Roxo — a delivery robot by FedEx Express, a subsidiary of FedEx Corp — has made its debut in Asia-Pacific: in Japan. Known as the SameDay Bot, the autonomous speciality delivery device is designed to travel on pavements.
Its features include pedestrian-safe technology, multiple cameras and LiDAR, allowing the battery-powered bot to be aware of its surroundings. Coupled with machine-learning algorithms, Roxo can detect and avoid obstacles and plot a safe path. Proprietary technology allows it to navigate unpaved surfaces and climb deep flights of stairs.
Roxo is undergoing testing in the US to generate data to train the self-driving software and validate safe performance. The bot is being developed in collaboration with DEKA, a prominent R&D company that also produced the Segway.
PEOPLE MOVES 
PLUS hires Kang Yew Jin as technology chief
PLUS Malaysia has appointed Kang Yew Jin as chief technology officer to drive its goal of assimilating large data applications in its day-to-day operations.
Kang, who in May left the Star Media Group, where he served as chief operating officer for digital and print, hopes to continue PLUS' efforts to incorporate technologies such as cloud computing, artificial intelligence and apps to build a connected ecosystem of the highway of the future.
Kang previously worked at Hong Leong Bank, OCBC Bank, AmBank, IBM Global Services, MetLife and Accenture. 
Ng Wei Wei promoted to deputy CEO at UOB Malaysia
UOB Malaysia's head of wholesale banking Ng Wei Wei has been promoted to deputy CEO, with effect from July 1. She will assist CEO Wong Kim Choong in driving the bank's strategic business priorities, including generating strong performance, developing more customer-centric solutions and progressing its innovation agenda.
Ng retains her current role, in which she oversees the bank's foreign direct investment advisory, Islamic banking and Labuan offshore businesses. In addition, she now oversees retail banking, channels and digitalisation and risk management functions.
In her 25 years of banking experience, Ng had worked for six years at UOB Malaysia before leaving in 2006 to pursue leadership roles at financial institutions in Malaysia and Hong Kong. She returned to UOB Malaysia in 2019 as managing director and country head of wholesale banking.
CALENDAR OF EVENTS
July 28: The Malaysian International Food & Beverage Trade Fair (MIFB) and LogiSYM Malaysia are hosting an industry-focused symposium titled "Halal Logistics, Technology Adaptation and Enablers" for the ninth year running. The symposium aims to bridge the gap between supply chain concepts and technology, and real-world implementation. To register, visit https://mifb.com.my and https://www.igem.my.
July to December: The International Greentech & Eco Products Exhibition & Conference Malaysia (IGEM) — organised by the Ministry of Environment and Water and its agency, the Malaysian Green Technology and Climate Change Centre — is taking place virtually for six consecutive months as part of the government's direct initiative to drive the green agenda, business sustainability and unlock the green economy recovery for both the environment and economy.
The six-month event will have a monthly theme, starting with green technology (July); water (August); climate change and environment (September); sustainability (October); green financing (November); and energy and e-mobility (December). For more information, visit https://virtual.igem.my.
"It is difficult to accept the simplistic approach adopted by Facebook — that it is merely a platform posting third-party information and has no role in generating, controlling or modulating that information."
On July 8, India's Supreme Court ruled that Facebook Inc's role must be examined in the deadly religious riots that left more than 50 people dead in Delhi last year.
Judge Sanjay Kishan Kaul, who led the three-judge bench, upheld the authority of Delhi Assembly's Peace and Harmony Committee to summon Facebook India's senior official Ajit Mohan in connection with the February 2020 communal violence, saying the capital city can ill-afford another riot and that the role of Facebook "must be looked into".
PICTURE OF THE WEEK
Digital maps of white flags as hunger spreads under lockdown
The #BenderaPutih (white flag) campaign has inspired tech enthusiasts to come out with crowdsourced sites to connect those who need help during the pandemic with resources. 
Sambal SOS — developed by students of Multimedia University — and Kita Jaga — created by Bangi-based Terato Tech — feature maps that have food bank locations and reports where white flags have been spotted.
Users will be able to click on pins to see those in need, search for individuals who have volunteered to provide aid and spot available food banks. Both developers have ensured submissions are reviewed to prevent privacy breaches. 
Sambal Sos features pictures of white flags hung in front of buildings and a link to Google Maps, with brief information on the assistance needed. Kita Jaga allows users to call or message those seeking aid and their posts — excluding food bank listings — are deleted after three dates.
WHILE YOU WERE WORKING 
(FROM HOME)
A collaborative whiteboard solution for hybrid offices and classrooms
Logitech has come up with an AI-powered whiteboard camera to help workers collaborate with their off-site colleagues.
Scribe AI-enhanced software is used for broadcasting whiteboard content in video meetings. Presenters do not appear on the screen, so those who are watching the presentation have an easier time seeing the whiteboard with nothing in the way. The camera can also automatically detect non-digital Post-it notes and tweak the colour of the markers. 
Scribe is compatible with services such as Microsoft Teams and Zoom, which means you can share your whiteboard scribbles and presentations virtually to your workmates, classmates and students. It also works with both Zoom Rooms and Microsoft Teams Rooms. 
A wireless button that comes with the camera allows you to start sharing whiteboard content directly to Zoom Rooms, with support for that feature coming to Microsoft's product later this year. Scribe also doubles as a regular USB content camera that works with any video-conferencing application.
Scribe is available at Logitech and is priced from US$1,199.
TECH BOOKS
How to DeFi: Advanced by CoinGecko
Homegrown cryptocurrency ranking website CoinGecko has released a new book called How to DeFi: Advanced. The firm published its first book titled How to DeFi: Beginner in March last year. 
DeFi, or decentralised finance, is a financial instrument that uses smart contracts on blockchains instead of central financial intermediaries such as brokerages, exchanges and banks.
The book provides readers with in-depth guides, analyses and comparisons. It also covers the various factors behind DeFi exploits and how to avoid such exploits.
Written by CoinGecko's research team comprising Lucius Fang, Benjamin Hor, Erina Azmi and Khor Win Win, How to DeFi: Advanced explores decentralised financial primitives such as stablecoins, exchanges, lending, insurance and derivatives.
How to DeFi: Beginner and How to DeFi: Advanced are available at https://landing.coingecko.com/how-to-defi/ for US$19.90 each, or get both books at US$29.90.
DIGITIONARY
Flaming
Flaming is the act of posting or sending offensive messages online. According to Wikipedia, flaming emerged from the anonymity that internet forums provide users, allowing them to act more aggressively. Flaming most commonly occurs in online discussion forums, such as bulletin boards.
This term should not be confused with "trolling", which is the act of causing discord in person or online. Flaming varies in severity but, in most cases, it is considered cyber harassment.
EDITOR'S MUST-HAVES
Cowarobot R1: The intelligent robot suitcase
Dragging a suitcase across the airport can be quite tiring. In comes the Cowarobot R1, the world's first robotic suitcase that can follow you around, thanks to AI technology.
The suitcase comes with a smart wristband, which is then paired via Bluetooth to the suitcase. The AI-powered suitcase seamlessly collects data and sends it to the Co-Move, the autonomous following system. This allows the suitcase to follow the user continuously, even if there are obstacles in the way, and it can go up to speeds of 8.4kph for a distance of about 19km on a single charge.
The suitcase also comes with two external USB ports and a removable power bank. All you need to do is charge the in-built battery and you're good to go.
There are also security features built into the suitcase, including a smart lock system and an alarm. The smart lock is controlled using an app or it can be manually coded as well, with just a tap of a button. The app also has a built-in alarm and will notify you if the suitcase is more than 6ft away.
It retails for up to US$639.99 (RM2,700) and can be purchased via Amazon or its website at cowarobotusa.com.