This article first appeared in Digital Edge, The Edge Malaysia Weekly, on May 10, 2021 - May 16, 2021.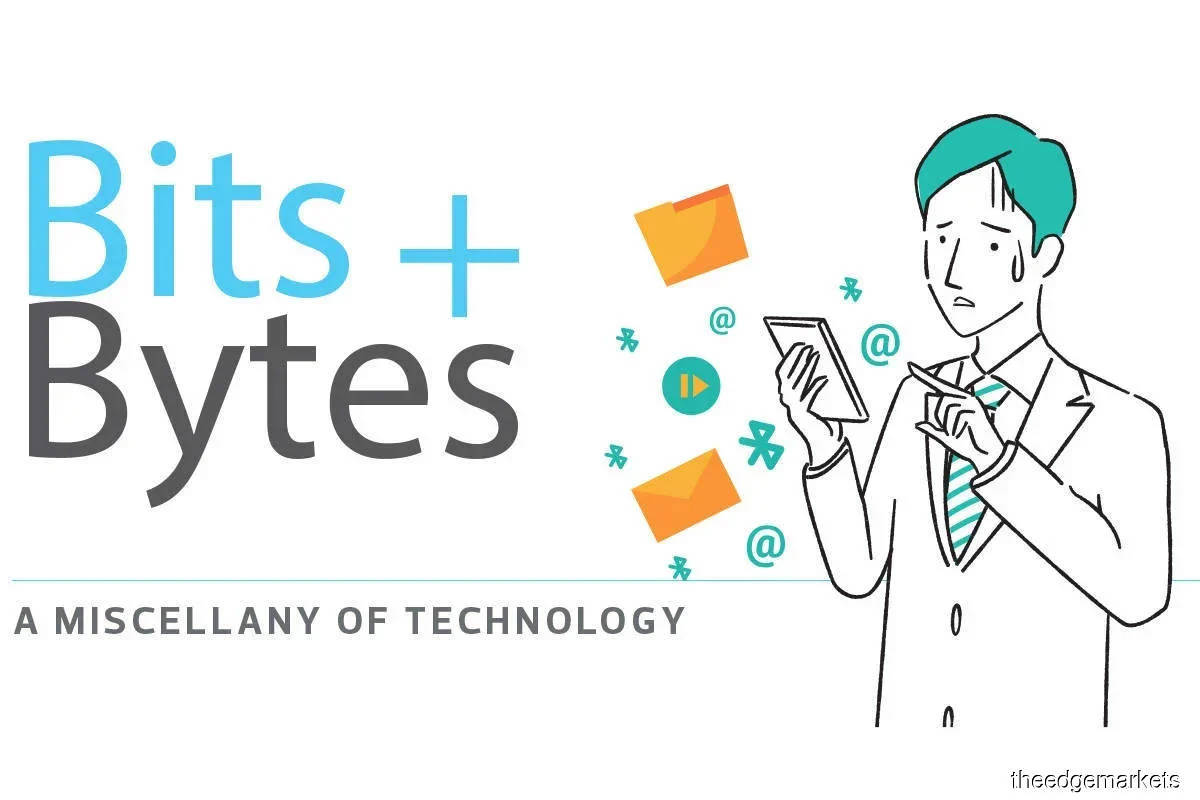 NEWS
WarongKu to convert small traders to contactless and cashless solutions
WarongKu, a newly launched e-commerce platform, aims to mobilise small traders online towards a contactless and cashless business environment.
The platform is a result of the joint effort by SME Corp Malaysia, Ministry of Entrepreneur Development and Cooperatives, and Idea Creative Technology Sdn Bhd in partnership with the Coalition of Malay Small Traders Association Malaysia.
Those operating stalls, such as gerais and warongs, and restaurants are encouraged to migrate their business online by setting up shop on the WarongKu website and transacting with consumers using cashless payment options.
The cashless transactions are supported by KiplePay's payment terminals and gateway, enabling consumers to make online payments with their preferred e-wallet provider. Also, when traders sign up as a WarongKu merchant, they will automatically be given a Kiple Merchant ID that allows them to receive sales payments as fast as within a couple of days.
WarongKu's aim is to enable 25,000 small traders to have their own payment terminals by 2022. To date, 3,000 small traders have been provided with payment terminals, with another 3,500 to be equipped in the next batch.
"We are focused on supporting the smaller traders and micro merchants, most of whom have home-based businesses, and market sellers, as they stand to get the most out of this opportunity," says Mohd Nadzri Kamarulzaman, CEO of WarongKu.
The WarongKu platform is an extension of Warong Rider, an alternative delivery platform launched last November, for people to purchase food from small traders and arrange delivery for parcels and other items.
 Warong Rider is also an initiative by SME Corp Malaysia  an agency under the Ministry of Entrepreneur Development and Cooperatives  through its Micro Connector Programme, and it is being implemented in partnership with the Federation of Hawkers and Petty Traders Associations of Malaysia to cater to the delivery needs of hawkers and petty businesses nationwide.
microLEAP helps Bazaria Wangsa Maju traders raise alternative financing
Shariah-compliant microfinancing platform microLEAP will be assisting selected Bazaria Wangsa Maju traders raise up to RM50,000 each to grow their businesses. The financing platform will also equip the business owners with better financial know-how. 
microLEAP will be providing complementary videos and sessions on basic debt management, accounting training and walk the business owners through the process of applying for alternative financing through its website.
"We started microLEAP to bring an easy-to-use platform for both issuers and investors, and those who need it the most. We focus primarily on microfinancing, where approved issuers are able to raise as little as RM1,000 and up to RM50,000.
"We hope that through our partnership with Bazaria Wangsa Maju, we will be able to help traders gain access to funds they need to sustain themselves throughout this festive period and, hopefully, they can experience long-term growth even after Hari Raya as they expand their operations," says Tunku Danny Mudzaffar, founder and CEO of microLEAP. 
AFM Deals Enterprise, which sells branded scarves at Bazaria Wangsa Maju, has successfully raised RM50,000 through this partnership. For more information, visit www.microleapasia.com 
When crime does pay
The Las Vegas Mob Experience, which owns the largest collection of authentic organised crime artefacts, memorabilia, photos and videos, has relaunched its interactive show, "The Mob Experience", making some of the digital versions available for purchase as Non-Fungible Tokens (NFTs).
The company released selected "Signature" artefacts from its extensive collection through OpenSea for purchase as NFTs for a two-week period beginning April 22. 
"The Mob Experience" provides an intimate view of an underworld of crime and corruption created by a small group of individuals who built an empire that became nothing short of a phenomenon.
The collection comprises nearly 1,500 personal artefacts obtained from family members, colleagues and friends of the group of enigmatic figures. The collection tells the stories of real US mobsters behind the myths, including figures like "The Little Man" Meyer Lansky, Benjamin "Bugsy" Siegel, Charles "Lucky" Luciano and Sam "Mooney" Giancana.
The one-of-a-kind artefacts in the NFT series include the only example of a Bugsy Siegel-owned handgun; Meyer Lansky's Medal of Freedom that was awarded to him by US president Harry Truman in a secret ceremony at the White House, for the Mob's assistance to the Allied Forces during World War II; and a handwritten letter from Al Capone to his son, offering life advice and describing his daily life in prison while serving out his sentence in Alcatraz.
"The Mob Experience" plans to open its interactive, bricks-and-mortar location in a Las Vegas venue during the first quarter of 2022, where the physical artefacts behind the NFTs will be on display. 
Signature Artefact NFTs can be viewed at https://MobExperienceNFT.com
PEOPLE MOVES 
Former Mimos CTO Thillai Raj joins WISE AI as senior technology adviser
WISE AI Sdn Bhd has appointed former Mimos Bhd chief technology officer Thillai Raj as its senior technology adviser. In his new role, Thillai will help the Sunway-backed artificial intelligence company strengthen its product innovation efforts and accelerate its business expansion in Malaysia and Southeast Asia.
Raj has more than 30 years of technological expertise and leadership experience under his belt. During his 15-year tenure with Mimos, he led the centre's efforts to have more than 600 patents granted and was presented with the Asean's Top 50 Senior Technology Executives award.
Prior to Mimos, Raj worked as the global engineering director at Flextronics. He holds several patents, is a certified Six Sigma Black Belt holder, and currently sits as a member of the i-Connect Steering Committee of the Academy of Science Malaysia. He is also an ACCA ExpertLink panel member.
Angelyn Soh joins AirAsia as head of social
AirAsia has appointed former Lion & Lion head of social, centre of excellence Angelyn Soh as head of social. Before Lion & Lion, Soh worked for marketing firms Reprise and IPG Mediabrands.
According to her LinkedIn, Soh has worked with a list of clients from various industries, including luxury beauty, fast-moving consumer goods, pharmaceuticals and banking from the Philippines, Asia-Pacific and the Middle East.
"After a great deal of thought and a lot of work on our relationship, we have made the decision to end our marriage. Over the last 27 years, we have raised three incredible children and built a foundation that works all over the world to enable all people to lead healthy, productive lives. We continue to share a belief in that mission and will continue our work together at the foundation, but we no longer believe we can grow together as a couple in this next phase of our lives. We ask for space and privacy for our family as we begin to navigate this new life."
Tweet by Bill Gates, co-founder and former CEO of Microsoft on May 3, to announce the end of his marriage with Melinda French Gates. The two will, however, keep working together on their philanthropic efforts, which address education, gender equality and healthcare. As of now, the financial implications of this divorce remain unclear.
PICTURE OF THE WEEK
Netlix has adopted the VTuber — virtual YouTuber — trend by introducing N-ko Mei Kuruno, who will promote the streaming service's new original anime series on the company's YouTube channel. VTubers are operated by humans who use motion capture software to transform themselves into animated characters on screen. 
There are VTubers in Malaysia as well. Some VTubers stream on Twitch, the livestreaming platform for gamers. Interestingly, AirAsia created "Project Kavvaii" to showcase VTuber talent in the region earlier this year. 
DIGITIONARY
Full-stack developers
At its core, web development involves communication between two parties over the HTTP protocol: the server-side, which is primarily responsible for serving pages; and the client-side, which requests pages from the server and displays them to the user, mostly via web browsers.
Generally, server-side and client-side use different programming languages. Hence, web developers are split into front-end and back-end developers, who write code for client-side and server-side respectively. Simply put, a full-stack developer combines the responsibilities of both front-end and back-end developers into a single position.
Full-stack developers are able to approach web development from a variety of angles, which gives them a much more holistic overview of the web development process. This is the reason they are considered to be more efficient, and typically command a high salary. There are boot camps and certifications aimed at assisting developers to transition to full-stack developers.
EDITOR'S MUST-HAVES
Sleepbuds II
Sleep is vital for our well-being but falling asleep, staying asleep and getting enough sleep is not easy for many.
According to the 2021 Philips global sleep survey, an overwhelming 70% of 13,000 respondents have experienced one or more new sleep challenges since the coronavirus hit, including 43% waking up throughout the night.
But with Sleepbuds II, audio equipment maker Bose hopes to help those struggling to sleep fall asleep faster.
Sleepbuds II, an improved version of the wireless earphones that were discontinued in 2019, aim to block, cover and replace ambient distractions with better passive noise blocking and five new masking sounds, which means fewer distracting night-time sounds such as snoring.
At 6.3mm deep, the clinically proven earbuds are designed for comfort so that the surface of the device does not irritate the skin. The earbuds are coated with a matte anti-friction layer to avoid "squeaking" against fabric. An upgraded low-energy Bluetooth radio offers a more reliable connection to smart devices.
As the sole purpose of the invention is to help people sleep soundly, Sleepbuds do not stream music or podcasts. They play content only from the Bose Sleep app. The accompanying app allows users to set alarms and adjust the volume and offers 14 noise-masking tracks.
The earbuds come with a reliable battery to last a full night through with one charge.
Available on https://www.bose.com/en_us/index.html at US$249.
TECH BOOKS
Owned: Property, Privacy, and the New Digital Serfdom by Joshua A T Fairfield
In 2009, Amazon removed copies of 1984 and Animal Farm from purchasers' Kindles because it said these books had been downloaded from an intermediary that did not own the rights. In the same way, Apple has pulled movies from customers' accounts because of disputes with the movies' copyright holders.
So, who really owns the books and movies you buy in digital form? And can the seller take them back at will?
In this book, Joshua Fairfield, a professor at the Washington and Lee University School of Law, sounds the alarm on digital property rights and why you should be worried about who owns what.
He kicks off the book with a tale of digital violation in the most private of acts, where a line of sex toys, We-Vibe, was found to be secretly recording the intimate data of its users — when the vibrators were operating, at what intensity and even at what temperature. The users got together and filed a class action lawsuit against the company that sold these products, Standard Innovation, which claimed it had done nothing wrong. Its right to extract this data was apparently covered in the thick contract full of legalese that the users approved when they downloaded the app to manage these devices via their cell phones. Standard Innovation finally settled for US$3.75 million, without admitting wrongdoing.
This serves as a cautionary tale of just how much of your data is being leaked out and who actually owns the device you have bought. "We own fewer and fewer of the products that we must use to function in modern society ... we cannot even tell our devices not to reveal our personal data. The only guaranteed way to stop a smartphone from reporting on our web searches, web traffic, real-world location, texts and surrounding ambient sounds and sights is to pull out its battery or not carry one. 
"This is an untenable position in an information-age society," the author writes.
Although this book was published in 2017, the concerns it raises are even more relevant in the hyper-connected world of today.