This article first appeared in Digital Edge, The Edge Malaysia Weekly, on April 12, 2021 - April 18, 2021.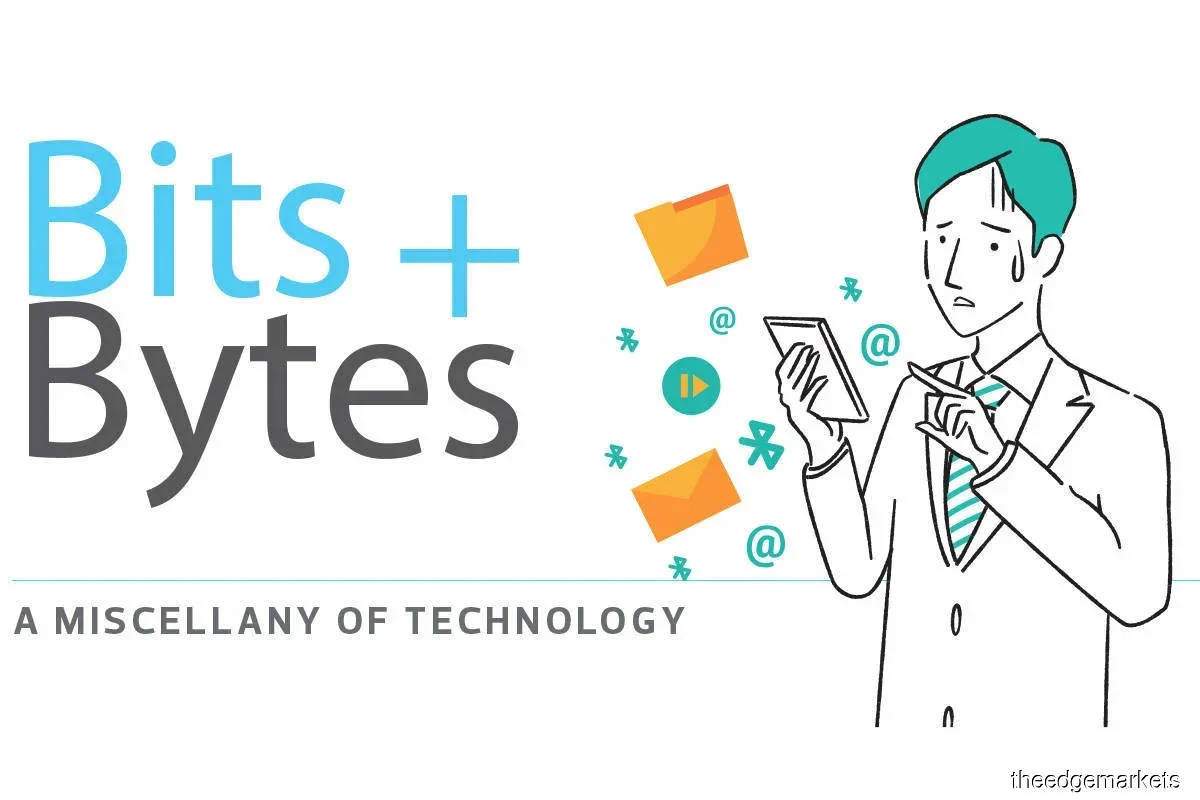 NEWS
KiplePay fast tracks Perak's digital agenda
Green Packet Bhd's fintech subsidiary, KiplePay Sdn Bhd, is introducing new digital features on its E-Mall e-commerce platform that will enable hawkers in Perak to apply for permits using the E-Mall function within the KiplePay app. 
This is a continuation of its partnership with Digital Perak, which was first announced last October, to digitally on-board residents in Perak. The key feature of this partnership is the unified payment platform consisting of the KiplePay e-wallet and KiplePay Payment Gateway, which enables cashless payment for in-store and online transactions for the convenience of both merchants and shoppers. 
Hawkers can now skip the hassle of physical registration and enjoy speedy approvals of business permits in three simple steps, all via their smartphone. 
The unified payment platform also enables merchants under Digital Perak's programme to access and pay for various services through the Digital Perak web portal. These services include training courses, co-working spaces, computer labs and offices through Hub Inovasi & Multimedia (HiM), as well as asset booking, quit rent and summons payments with agencies, municipal councils and other government-linked companies in Perak. 
KiplePay CEO Tan Kay Yen says there are almost 400,000 local businesses in Perak that stand to gain from these solutions. 
Those interested can download the KiplePay app and register their business.
Adding value to trash at IPC's recycling centre 
IPC Shopping Centre's Recycling and Buy-Back Centre (RBBC), a hub for sustainable waste disposal, is running its green campaign for the eighth year in a row. The theme this year is #Panta Your Trash Away ("panta" being Swedish for exchanging something for money).
During the campaign, which will take place this month and next, shoppers will receive double rewards consisting of cashback and exclusive gifts when they recycle a minimum weight (8kg) of paper, plastic or aluminium at the RBBC. 
"Many Malaysians have taken it upon themselves to declutter their homes in the past year. However, the unwanted items often end up in the trash due to reasons that include the inconvenience of dropping them off at a recycling centre, many recycling centres only accepting certain types of waste, or lack of incentives for recycling. This results in the concerning level of pile-up at landfills," says IPC Shopping Centre marketing manager Mark Tan. 
"With the RBBC, we have collected waste as well as recyclable materials ranging from general waste to e-waste, fabric waste, and food waste to prevent them from ending up in the landfills. As a collective effort towards a greener earth, the RBBC also serves to be a long-term avenue for our tenants such as Ben's Independent Grocer (B.I.G.) and many others to sustainably dispose of recyclables from product packaging to food waste. In an effort to further become a one-stop destination for sustainable waste disposal, this year, we have also started accepting glass and Tetra Pak beverage cartons as recyclables at the RBBC."
For more information about the campaign and the RBBC, visit IPC Shopping Centre's website or download the IPC mobile app on Apple App Store or Google Play Store.
6Biz Group launches first home-grown, all-in-one smart office platform
Local start-up 6Biz Group has launched GoKudos, the first locally developed all-in-one smart office platform. The platform enables businesses to automate their operational processes, reduce wastage and increase efficiency.
GoKudos provides convenience and cost-efficiency to businesses as they will no longer have to subscribe to multiple smart-office solutions. It offers three main solutions — task management, document management and an artificial intelligence (AI) debt collector.
The start-up did its research and development with government agency Mimos Bhd, on top of pilot testing with real users. It claims that the solution has been proven to save up to 8% of time spent on document searching, 25% of time on follow-ups with the team and client, 5% of time on payment collection and 12% of time on internal communications.
"It has always been our mission to develop a one-login automated platform to coordinate workflows, communicate with teams and collect payments. The pandemic amplified the need for digitalisation of businesses and accelerated GoKudos to deploy our affordable, remote work-ready cloud solution. Our solution is in line with MyDIGITAL's ambitions to develop Malaysia into a digitally-driven, high-income nation and will support businesses on their road to recovery," said Datuk Vimmy Yap, 6Biz Group founding chairman.
GoKudos is available for free with limited features, or via a monthly or yearly subscription with a starting price of RM99 per month. For more information on GoKudos, visit gokudos.io.
PEOPLE MOVEMENTS
Endeavor Malaysia has new board member
Global high-impact entrepreneurship movement Endeavor Malaysia has announced the appointment of Thomas G Tsao, chairman and founding partner of venture capital firm Gobi Partners, to its board of directors.
Tsao is an industry veteran with over two decades in the venture capital, operations, fund management and investment banking industries. As a founding partner of Gobi Partners, he helped grow the company from its original base in Shanghai into a prominent venture capital firm in North Asia, South Asia and the Asean region.
He has successfully invested in more than 200 start-ups, achieved over 40 exits, and returned US$575 million to investors. 
Endeavor Malaysia chairman Brahmal Vasudevan, in announcing the appointment, said: "Thomas and his team at Gobi Partners have a well-deserved and sterling reputation for supporting entrepreneurs in emerging and underserved markets. He was one of the first Asian funds to see the opportunities in China, investing in it when it was still an emerging market. He has a keen instinct for seeing which businesses have the potential to go from good to great, and the experience to help make it happen. Having Thomas on the board of Endeavor is exactly what we need to help Malaysia grow its stable of world-beating start-ups."
Tsao joins Vasudevan, Afzal Abdul Rahim (commander-in-chief of TIME dotCom), Mark Chang (CEO and co-founder of JcbNext), Lim Chern Yuan (group CEO of Yinson) and Fadzarudin Anuar (CEO and co-founder of FashionValet) on the board of Endeavor, which currently has over 60 mentors guiding 45 companies, 21 of which have reached international scale. 
Its ongoing programmes include the Endeavor Entrepreneur Track and ScaleUp Endeavor Track.
Globally, Endeavor has screened more than 60,000 individuals, and selected more than 2,100 founders leading 1,300 scale-up companies. With the support of the worldwide mentor network, Endeavor entrepreneurs have created over 4.1 million jobs and generated more than US$26 billion in revenue.
TECH BOOKS
Rewiring the Corporate Brain: Using the New Science to Rethink How We Structure and Lead Organizations by Danah Zohar and Ian Marshall
Published in 1997, this book is an oldie but a goodie, and it has rather become especially relevant today. The book relates quantum and chaos thinking directly to organisational problems and challenges facing corporate leaders.
As it puts forward a new model for structure, leadership and learning within organisations, allowing the latter to thrive on uncertainty, deal creatively with rapid changes and realise the full potential of those who lead or work with them, it was especially relevant when it was published at the beginning of the Asian Financial Crisis.
However, those skills would be even more relevant today as companies try to turn on a dime and reinvent themselves in a post-pandemic world.
"The #blockchain, unlike physical objects, is forever. It is unstoppable, impossible to censor, and does not require anyone's permission. Just as love should be. What could possibly be more romantic than that?"
Rebecca Rose and her husband, both of whom work for cryptocurrency exchange Coinbase, wrote an Ethereum smart contract for their marriage that issued digital artwork as non-fungible tokens (NFTs) to their cryptocurrency wallets. The NFTs were exchanged during the wedding ceremony like rings and the record of the exchange is permanently stored on blockchain.
PICTURE OF THE WEEK
After a dreary 2020, April Fool's Day this year provided the perfect opportunity for renowned brands to resort to humour in a world still at war with the Covid-19 pandemic. 
German auto giant Volkswagen AG jumped on the bandwagon, announcing that it would be changing its brand name in the US to "Voltswagen" to reflect its commitment to electric vehicles. 
According to Reuters, a statement posted on Volkswagen's US website on March 29 said: "We might be changing out our K for a T, but what we aren't changing is this brand's commitment to making best-in-class vehicles."
On Twitter the next day, the world's second-largest carmaker went on to say: "We know, 66 is an unusual age to change your name, but we've always been young at heart. Introducing Voltswagen. Similar to Volkswagen, but with a renewed focus on electric driving. Starting with our all-new, all-electric SUV the ID.4 - available today. #Voltswagen #ID4"
After the statement and post sparked outrage among netizens, the company pulled the statement and clarified that it was just an April Fool's stunt. 
It then took to Twitter again, putting a positive spin on the backlash, stating: "What began as an April Fool's effort got the whole world buzzing. Turns out people are as passionate about our heritage as they are about our electric future. So whether it's Voltswagen or Volkswagen, people talking about electric driving and our ID.4 can only be a good thing."
EDITOR'S MUST-HAVES
Casio G-Shock (GSW-H1000) : Casio has introduced the GSW-H1000, the first Wear OS smartwatch in its G-Shock line-up. Living up to G-Shock's reputation for having unique features, this first-of-its-kind wearable tolerates shock and is water resistant up to a depth of 200m.
The G-Shock line-up dates back to the 1980s and has a reputation for having some of the hardest-wearing watches around. The brand has been releasing devices using Google's smartwatch OS since 2016, when it launched the Android Wear-powered Casio Smart Outdoor Watch. But this is the first time Google's software has been featured on a G-Shock watch. 
The watch features an optical heart rate sensor as well as Casio's built-in software, which supports 15 activities and 24 indoor workout options. It also supports GPS and has a built-in compass, altitude sensor, accelerometer and gyrometer. Wear OS is also able to support Google Assistant and Google Fit, which can be downloaded via Google Play.