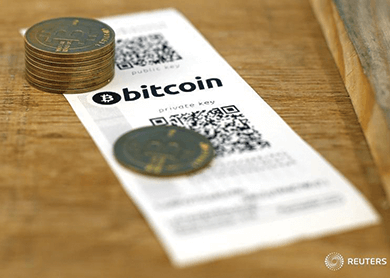 NEW YORK: Support is building for changing part of bitcoin's design, after two high-profile developers introduced an alternate version of the virtual currency aimed at speeding up transactions and future-proofing the digital money.
Some of bitcoin's biggest backers, including BitPay, Blockchain.info, Circle and KnCMiner.com, wrote a letter this week in support of the existing version of bitcoin — but only if it adopts some of the central ideas proposed by the renegade developers, Gavin Andresen and Mike Hearn.
Earlier in August, the duo proposed a fork to bitcoin called Bitcoin XT, which threatened to split the community of hackers, developers and technophiles who have embraced the virtual currency.
For regular users, the fork could lead to people having to juggle between different iterations of bitcoins, like the different versions of the dollar that existed in the 18th century before the American states revolted against colonial powers.
This week's proposal is aimed at healing that rift, by adopting some of Andresen and Hearn's ideas, and at the same time preventing the spread of an altogether different version of bitcoin that could make things more confusing for many users and hamper wider usage of the virtual currency.
Technically, the changes are focused on expanding the capacity of bitcoin's underlying software so that transactions can be processed more quickly and efficiently.
That would open the door for the existing bitcoin network to be used as widely and frequently as Visa's. — Bloomberg
This article first appeared in digitaledge Daily, on August 28, 2015.