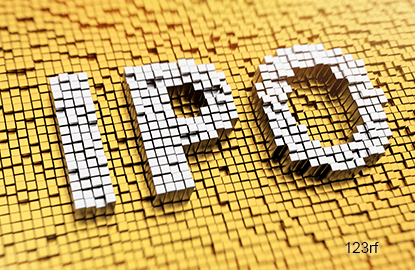 KUALA LUMPUR (March 4): Home-grown news stand and convenience store operator Bison Consolidated Bhd, which aims to expand its presence using proceeds from an upcoming public offer, expects to raise RM88.68 million from its initial public offering (IPO).
Speaking to reporters at Bison's prospectus launch here today, Bison founder and managing director Dang Tai Luk said the company plans to open 115 new convenience stores across the country by Oct 31, 2017 and set up a distribution centre in the north or south region of Peninsular Malaysia.
"There is still a big room [for us to] grow, there is a lot more we can do," he said, noting that the penetration rate of convenient stores in the country is still low, compared with neighbouring countries such as Singapore and Thailand.
Dang said RM50 million would be allocated as capital expenditure to expand the network of outlets, RM32.23 million would be used for working capital to finance inventory stocking for new and existing outlets, while the remaining RM6.45 million would be used for listing expenses..
Bison's IPO involves the sale of 80.62 million shares, representing 26% of the company's enlarged issued and paid-up share capital.
The exercise comprises 62.32 million IPO shares for institutional offering and 18.3 million shares for the Malaysian public, eligible directors and employees of the company.
The retail price of the IPO is RM1.10 and Bison is expected to list on the Main Market of Bursa Malaysia on March 29.
As at Feb 10, 2016, Bison had 255 news stands and convenience stores under its portfolio of brands, including myNEWS.com, Newsplus, MagBit and The Front Page. It also operates eight WHSmith outlets in Malaysia, in a joint venture with UK-based WHSmith plc.
According to Bison's prospectus, it posted a net profit of RM13.51 million for the financial year ended Oct 31, 2015 (FY15), up 8.69% from RM12.43 million in the previous year. Revenue rose 19.26% to RM217.55 million, from RM182.41 million in FY14.
Last year, Bison had an 8.6% share of the local convenience store market by numbers, and 6.6% by revenue.