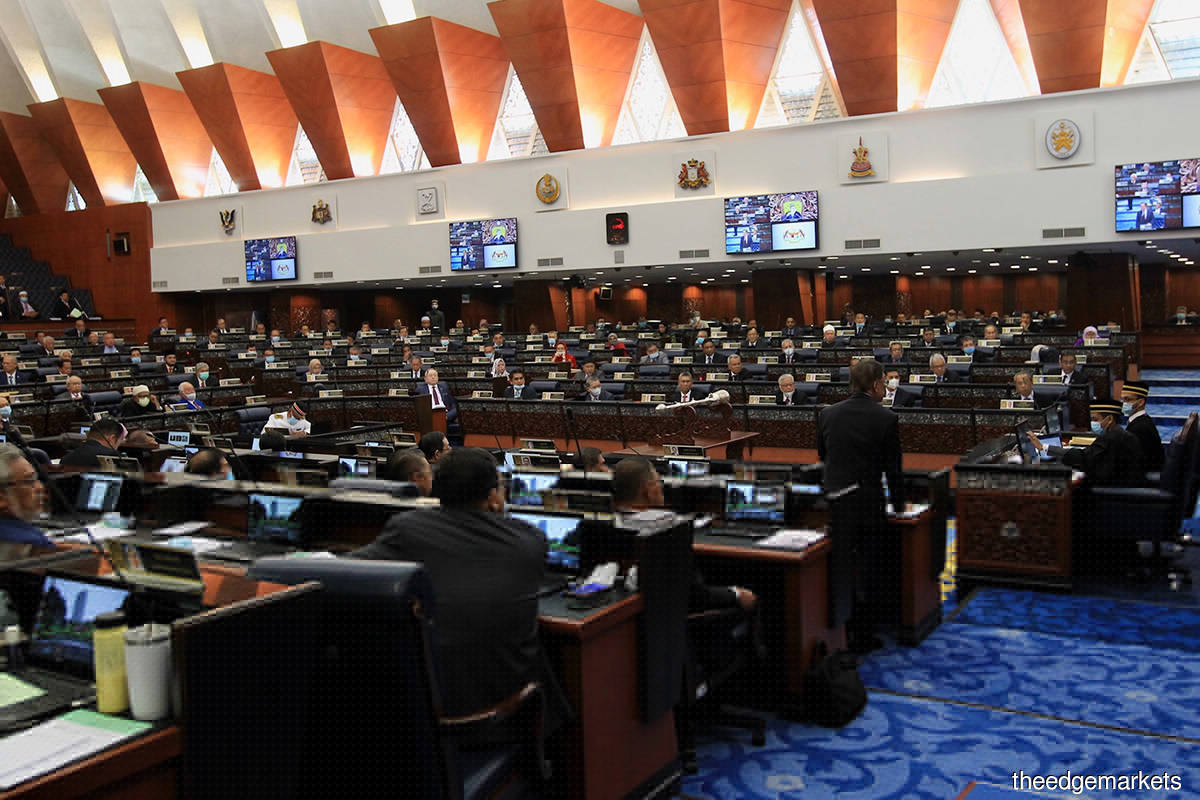 KUALA LUMPUR (Nov 1): Last week, opposition leader Datuk Seri Anwar Ibrahim called for the government to work with the opposition to develop a bipartisan national budget to address the Covid-19 pandemic. If it materialises, it will be the first such budget in Malaysia's history.
Should it be done? How will it work?
In theory, a bipartisan budget is a mechanism for the opposition and ruling parties to reach an agreement on certain budget issues, so that government spending can continue, explains Laurence Todd, Research Director at Institute for Democracy and Economic Affairs (IDEAS).
But the situation at hand now is not about a disagreement on what should be in the budget, he said. Rather, it is about whether the current government should stay in power or not.
This came after political tensions escalated in recent weeks, following Anwar's claim he had the support of the MPs he needed to form the government. While he was granted an audience with the Yang di-Pertuan Agong to state his case, the King appeared unconvinced that he had the support he claimed.
Prime Minister Tan Sri Muhyiddin Yassin, meanwhile, has sought but failed to obtain permission from the King to call for a state of emergency to curb rising Covid-19 cases in the country — a measure that was understood would help him quell political interferences.
Instead, the King has called for unity among members of parliament (MPs) to support the passing of Budget 2021. Muhyiddin, in a national address telecast live yesterday, echoed that the King's call to MPs to set aside their political differences and ensure Budget 2021, set to be tabled on Nov 6, is passed for the well-being of all Malaysians. 
"In the past few days, we have seen calls for cooperation from different political leaders. Some have been calling for a Confidence and Supply Agreement (CSOs) to avoid the possibility of election. All parties understand that they have to make compromises and concessions for such a cooperation to take place. But many are worried that the compromises and concessions will be about positions and patronage.
"For that reason, IDEAS has called for deal makings between MPs to be done with full transparency and be oriented towards policy. In my view, a bipartisan budget will be the appropriate platform to fulfil the above conditions, especially if the discussion centres around policies to tackle the negative impact of the current pandemic," said Todd.
It is almost a foregone conclusion that the budget will be passed, given that the King himself has called on lawmakers to stop political tussling and ensure Budget 2021 is passed without interruption for the welfare of its people, said Dr Ahmad Fauzi Abdul Hamid, a political science professor at Universiti Sains Malaysia.
Having secured the Palace's moral support, the onus is now on the Perikatan Nasional government to reach out to opposition parties, so as to make the budget as bipartisan as possible, he said.
"It could, for example, conduct closed sessions with them, at least on the most important [parts], to obtain feedback prior to tabling the budget in Parliament. Beneficial suggestions could be incorporated into the budget," he told The Edge.
And such consultations could be conducted virtually, said Ahmad Fauzi, such as via a special Whatsapp group, with the option of selected members of civil society also roped in to provide perspectives from the bottom end of the society.
Still, there is the risk of resistance against such a venture, said Ahmad Fauzi, which would come not from Muhyiddin himself but rather from surrounding lieutenants who might fail to see things beyond party politics.
Any prolonged political wrangling will only impact the people's welfare. The situation in the US, where Democrats and Republicans have been trying to work together for months to pass a Covid-19 relief bill, comes to mind. That stimulus deal, targeted to be passed before election day on Nov 3, now seems will only materialise by early next year.  
Nevertheless, any effort to improve the quality of the budget debate process in Malaysia is a good thing, said Todd from IDEAs.
However, he noted that there are at least two administrative challenges for a bipartisan budget to be passed effectively.
"First, we do not have the institutional mechanisms in place in Parliament for such a process to take place in the next sitting. We do not have parliamentary select committees that can scrutinise budget and finance.
"Second, the Standing Order limits the budget debate at the committee level to 20 days. The schedule for next sitting shows that the budget debate will take place between Nov 6 to Dec 10. This is quite a short period, given the need for longer debate at the policy level among MPs," he said.
"I think if this bipartisan budget idea is taken seriously, Parliament should establish select committees to scrutinise the budget that will be proposed by the government. One select committee, which ideally would be the budget and finance committee, should compile the proposals from these various committees and table them to the whole house.
"Aside from this, the opposition should draft a shadow budget that can be used by their politicians to debate and scrutinise the proposed budget. This shadow budget should also be made available to the public, so we can monitor later on how compromises are made on budget policies," added Todd.
Government intervention in the economy is of the utmost priority during a crisis, said Bank Islam chief economist Dr Mohd Afzanizam Abdul Rashid. This is because the private sector will typically tighten their spending at such times, so the government is the sole economic agent that has the capacity to spend to resuscitate the economy, Mohd Afzanizam said.
"The important thing is to allow the government to continue to spend next year, because the economic recovery is still very much at a nascent stage. So it's quite vulnerable and the last thing we need is another man-made economic shock that could only spell disaster to everyone," he said.
Consult with opposition parties now, says Guan Eng
In a statement yesterday, DAP secretary-general Lim Guan Eng urged Muhyiddin to initiate the Budget 2021 consultation process with opposition parties, adding that the government's financial focus now should shift from controlling its debt levels and fiscal deficit to borrowing more money to save Malaysian jobs and businesses.
"No one would dispute that more funds should be allocated for our front-liners battling this 3rd wave of Covid-19 infections," the former finance minister said, adding that the need for financial assistance to help the country's economic sectors can help to craft a unity budget that brings all Malaysians together. 
Read also:
PM urges MPs to put aside political differences, ensure Budget 2021 is passed
Guan Eng: Malaysia should borrow more to save jobs, businesses and not fret about its deficit now