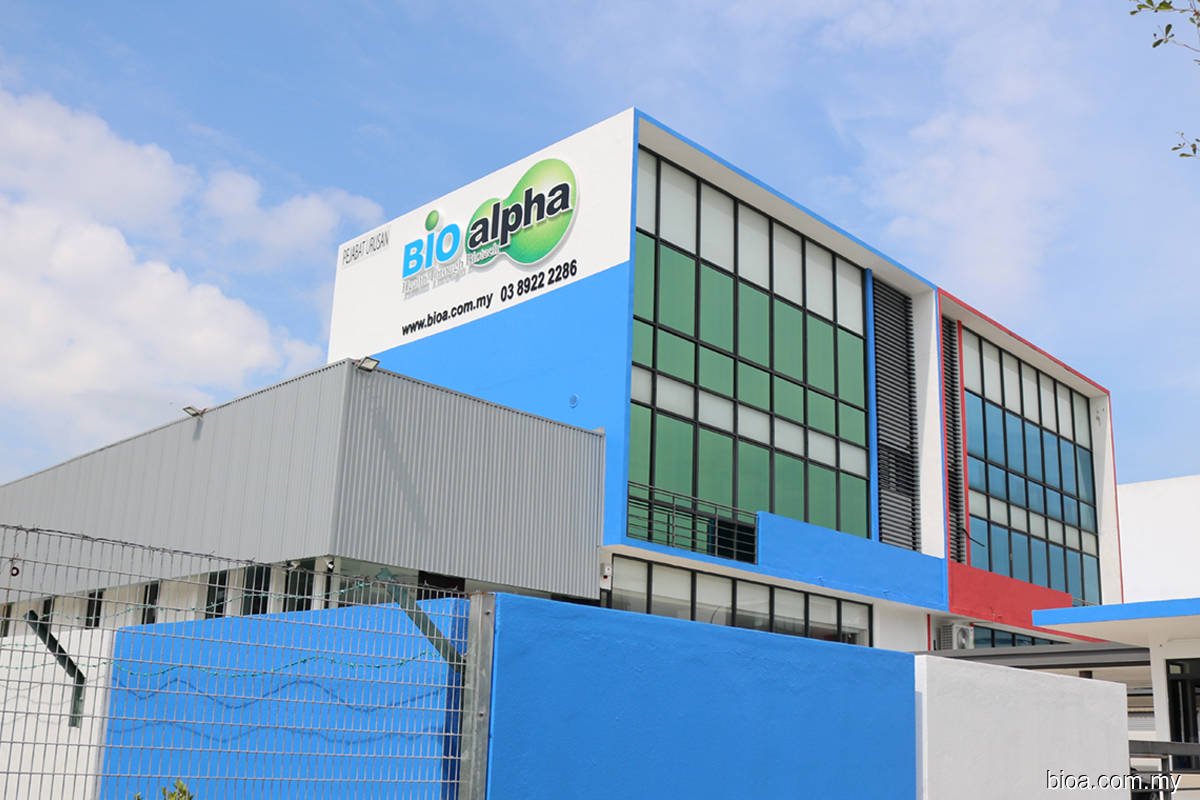 KUALA LUMPUR (July 23): Shares in Bioalpha Holdings Bhd surged in active trade early Thursday after it secured a five-year contract worth 3.5 billion yuan (RM2.1 billion) to supply ingredients for health food and nutritional meals to private and public sectors in China.
At 9.15am, Bioalpha jumped 38.88% or 7 sen to 25 sen, valuing it at RM278.63 million. It saw some 260.29 million shares traded.
Its managing director William Hon said the contract, which is subject to annual renewal, is expected to contribute 700 million yuan (RM426.7 million) to the group's revenue per year, with the first batch of supply to kick off in September.
"We expect a significant revenue contribution from this contract even for this year, given that the supply will start in September. We will have four months of sales from the contract this year," Hon said in a virtual press conference today.
"If you take the contract's annual value of 700 million [yuan], you will have an idea of how much the contract would contribute to our top line this year. In terms of bottom line, our internal KPI (key performance index) is to achieve a gross margin of 3% to 5%," he added.
The group's wholly-owned unit Bioalpha (HK) Ltd earlier yesterday entered into a partnership agreement with two Chinese partners — Guizhou Yuhexin Trading Ltd and Hainan Shifengfu Co Ltd — as well as a supply contract agreement with Guizhou Yuhexin.
Under the arrangement, Bioalpha is appointed as the main contractor and technical advisor to source and supply ingredients for the preparation of health food and nutritional meals, while Hainan Shifengfu will leverage Bioalpha's expertise in the formulation of these food products.