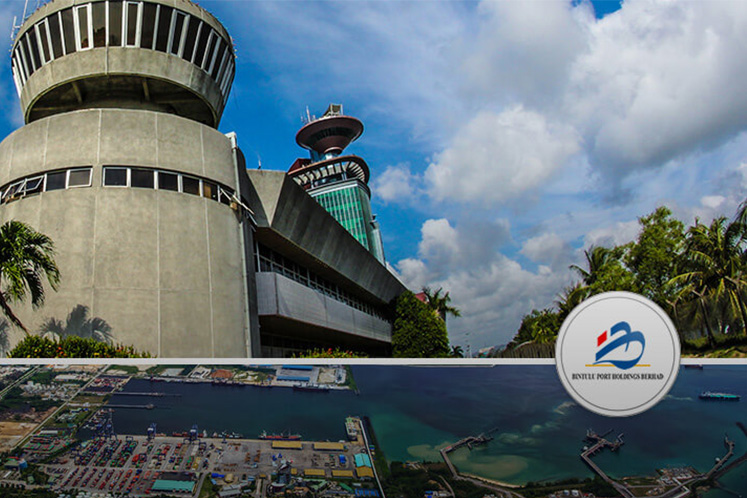 Bintulu port kicks off 2019 on strong note
KUALA LUMPUR (May 28): Bintulu Port Holdings Bhd's net profit for the first quarter ended March 31, 2019 (1QFY19) expanded 26.6% to RM39.5 million from RM31.2 million a year earlier on higher revenue.
Its earnings per share grew to 8.59 sen compared with 6.78 sen previously.
Quarterly revenue increased 6.7% to RM178.38 million versus RM167.16 million in 1QFY18, thanks to higher revenue recorded in Bintulu Port, Samalaju Industrial Port and its bulking facilities.
"The port's services recorded revenue of RM140.8 million in 1QFY19 which is RM8.49 million higher compared with RM132.31 million achieved in 1QFY18 mainly contributed by handling of LNG and palm oil cargoes and vessel calls," it said.
The higher revenue also contributed by the operation at Samalaju Industrial Port which reported revenue of RM26.05 million against RM25.8 million in the corresponding year quarter, it added.
Revenue from its bulking facilities stood at RM11.53 million against RM9.06 million in 1QFY18.
Bintulu Port declared a first interim dividend of four sen per share, which will be paid on Aug 9.
On the group's prospects, Bintulu Port said the handling of LNG cargo and vessel calls would remain as the main revenue contributors in 2019.
"Positive contributions are also expected from container, palm oil and cargoes handled in Samalaju," it said.
However, the revenue growth for the year would be impacted should the tariff revision be implemented in 2019, it added.