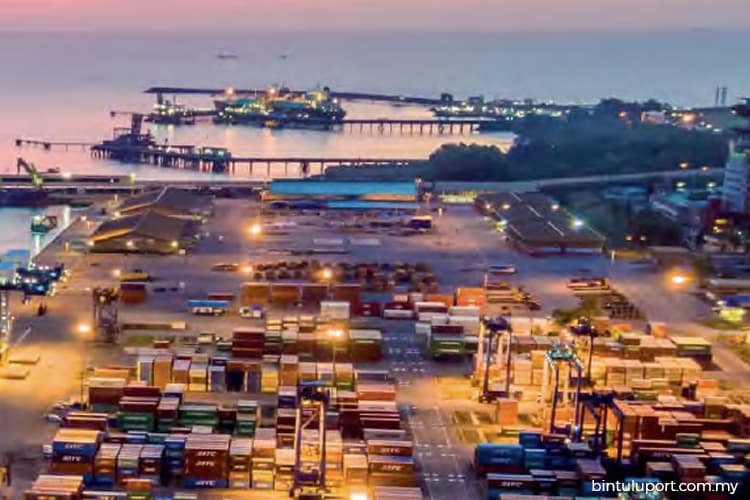 KUCHING (April 22): Bintulu Port handled a total throughput of 48.34 million tonnes of cargo last year compared with 50.28 million tonnes in 2017.
Bintulu Port Holdings Bhd (BPHB) director Tan Sri Ali Hamsa said the non-liquefied natural gas sector cargo throughput made up almost 51% of the total cargo throughput in 2018 as compared to the preceding year, during which the liquefied natural gas (LNG) sector contributed 54%.
"In this regard, Samalaju Port continued to show positive contribution with an outstanding 59.7% increase in cargo handled. Last year, it was fully operational compared with 2017 where it was operational for only half a year," he said during a media conference after chairing BPHB's 23rd annual general meeting here today.
Bintulu Port is Malaysia's third largest port in terms of cargo volume handled and the biggest in Sarawak and Sabah.
Meanwhile, BPHB Group chief executive officer Datuk Mohammed Medan Abdullah said Bintulu Port was on track in implementing its strategies so as not to be over reliant on LNG cargoes.
"We have diversified our cargo mix, sources of revenue and we are on track to achieve that," he said.
BPHB recorded a turnover of RM686.14 million for the financial year ended Dec 31, 2018, an increase of 0.93% or RM6.32 million in comparison to the previous year's turnover of RM679.82 million.