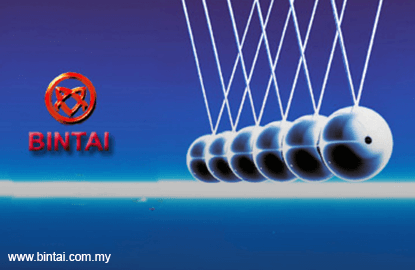 This article first appeared in The Edge Financial Daily, on March 14, 2016.
KUALA LUMPUR: Bintai Kinden Corp Bhd is attracted by the tourism potential in Melaka, and the company intends to tender for more turnkey projects there.
"We are doing a lot of marketing studies [in Melaka], and we do not want to limit ourselves. Generally, we are focusing to get more contracts in Malaysia, but particularly in Melaka," the company's executive director Datuk Sharifah Kadnariah Syed Ahmad told The Edge Financial Daily in an interview.
Currently, Sharifah said, 60% of Bintai Kinden's total revenue is derived from overseas, while the remainder comes from domestic contracts.
"We hope to derive about 50% of our revenue from local jobs, but it also has to depend on the currency fluctuation," she noted.
With a weaker ringgit against the US dollar, Bintai Kinden's consolidated revenue would reflect a higher contribution from its overseas operations.
For the financial year ended March 31, 2015 (FY15), about 68% of the company's total revenue of RM473.87 million was generated from Singapore, 31.8% from Malaysia, with the remainder from Vietnam.
While Bintai Kinden has a strong footprint in Singapore, Sharifah acknowledged that its profit margin in M&E (mechanical and electrical engineering) jobs had been compressing in the island republic.
"[For] developed markets like Singapore, [the] margin is getting thinner, while [the] margin in developing countries like Malaysia is going up. We are also looking at Thailand and Cambodia," she said.
Last November, Bintai Kinden announced that its 69.82% subsidiary Bintai Kindenko Pte Ltd executed a letter of acceptance issued by Vattanac Properties Ltd to undertake the supply, installation and commissioning of MEP (mechanical, electrical and plumbing) systems for Rosewood Hotel in Phnom Penh, Cambodia.
The contract worth US$15.15 million (RM61.66 million) is estimated to be completed by Aug 31 this year.
Earlier this year, the group clinched another RM120 million turnkey contract for the construction of a student campus in Kolej Universiti Islam Melaka.
"We want to diversify. M&E will still be our core, but we also hope to get more turnkey projects to ensure Bintai Kinden remains commercially sustainable in the longer term," Sharifah said.
Bintai Kinden has been in business for 43 years. It started as Bintai Kindenko (M) Sdn Bhd, founded by its current executive vice-chairman Ong Puay Koon in 1973.
In 1982, Ong partnered Sharifah's late father Tuan Syed Ahmad Abu Bakar and Japan's Kinden Corp to form Kejuruteraan Bintai Kindenko Sdn Bhd. The group was subsequently listed on Bursa Malaysia's Main Board in 1988.
While Bintai Kinden has been able to replenish its order book constantly, its financial performance does not seem to reflect the winning streak. The company had been loss-making for three financial years before it returned to the black in FY15.
For the nine-month period ended Dec 31, 2015 (9MFY16), Bintai Kinden's net loss ballooned to RM26.02 million, almost seven times more than RM3.75 million in the previous corresponding period.
Meanwhile, the company's share price has been volatile since June. The stock swung into a wide range of between 20 sen and 42 sen in the second half of last year. This year, it retreated from a recent high of 37 sen in January to close at 27 sen last Friday.