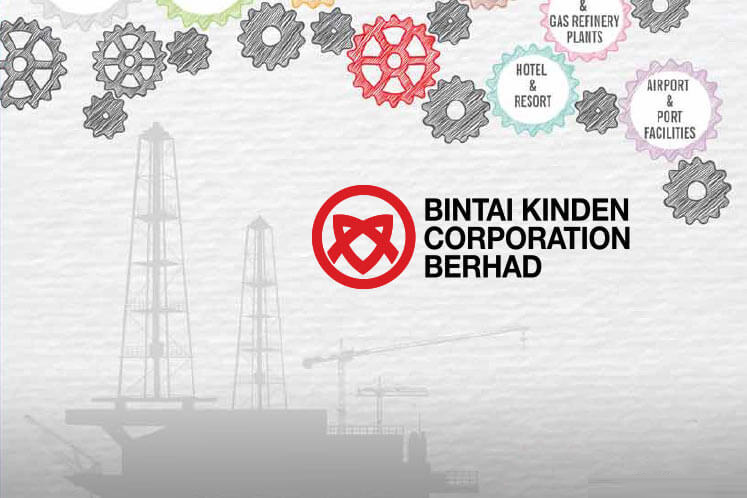 KUALA LUMPUR (April 18): Bintai Kinden Corp Bhd's plan to jointly develop a Melaka project, with an estimated gross development value (GDV) of RM350 million, has been dropped following the lapse of an agreement.
Bintai Kinden said in an exchange filing today that the Memorandum of Understanding (MoU) — signed by its unit Kejuruteraan Bintai Kindenko Sdn Bhd (KBK) with Vista Springs Development Sdn Bhd — lapsed today.
It said the MoU expiry will not have any financial impact on Bintai Kinden and its subsidiaries, although the estimated GDV was initially expected to contribute positively towards the future earnings of the group.
"Both KBK and Vista have mutually agreed not to extend the MoU upon the MoU expiry, and hence neither party shall have any claim, whatsoever, directly or indirectly against each other in respect of the MoU.
"None of the directors nor the substantial shareholders or persons connected with them have any interests, direct or indirect in the MoU," it added.
KBK and Vista Springs signed the MoU in October 2017 to combine their skills, experience, and resources to develop the project, located on a 4.74-acre (1.98ha) piece of freehold land in Melaka. The MoU was extended twice, each by six months, thereafter.
The project was said to be for hospitality, residential and/or commercial purposes, subject to proper due diligence and feasibility studies to be carried out prior to a binding arrangement between the parties.
Shares in Bintai Kinden closed half a sen or 3.7% lower at 13 sen today, for a market capitalisation of RM37.39 million.