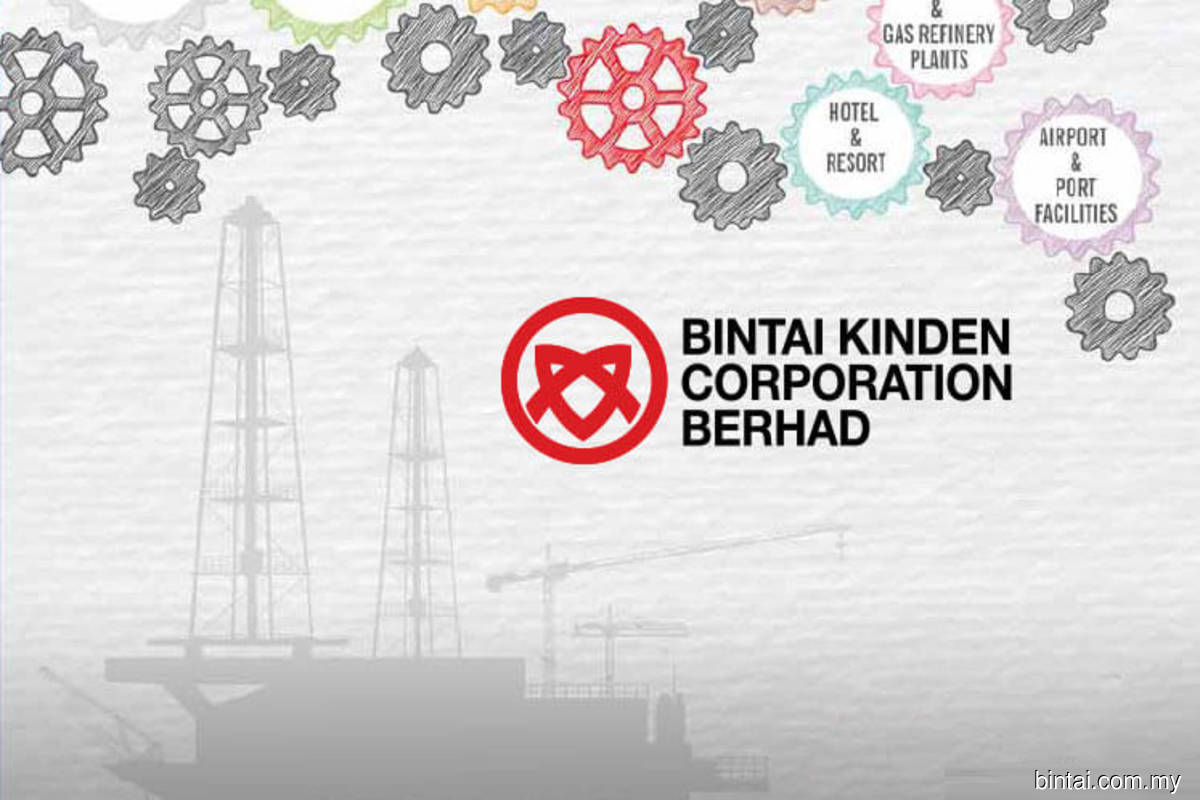 KUALA LUMPUR (May 27): Bintai Kinden Corp Bhd swung to the black for the financial year ended March 31, 2022 (FY22) with a net profit of RM4.6 million as compared to a net loss of RM9.3 million for the preceding financial year.
Full-year revenue stood at RM96.28 million, a 65.25% increase versus RM58.26 million for FY21, according to the mechanical and electrical (M&E) engineering services provider's bourse filing on Friday (May 27).
Bintai Kinden said the improved full-year revenue was on the back of a stronger contribution from its M&E engineering segment, while the increased net profit was attributed to the higher revenue as well as the group's gradual recovery from the negative impact of the Covid-19 pandemic. 
Its M&E engineering segment's cumulative revenue surged 86.14% to RM81.93 million for FY22 from RM44.02 million the year before.
For the fourth quarter ended March 31, 2022 (4QFY22), Bintai Kinden posted a net profit of RM1.17 million, compared to a net loss of RM6.04 million a year earlier, on the back of RM37.94 million in revenue, which was 119.85% higher than the corresponding quarter's top line.
However, the group also noted that its gross profit margin slipped to 19.85% in 4QFY22, as compared to 22.97% in the corresponding quarter a year ago. The higher gross profit margin in 4QFY21 was mainly a result of contributions from its concession arrangement segment and variation order of completed projects from its M&E engineering segment.
In a separate statement, Bintai Kinden executive director Azri Azerai said that in FY22, the group secured three M&E contracts amounting to RM65.9 million from Tenaga Nasional Bhd (TNB).
"As at March 31, 2022, the company had an outstanding order book of RM163.2 million, which will keep the company busy for the next two financial years," he added.
In terms of the group's prospects, Azri said Bintai Kinden will continue to focus on its core businesses in the M&E and healthcare segments as well as endeavour to secure more opportunities and recurring projects in Malaysia, which will be able to contribute positively to future earnings of the group.
"We are seeing an upward trend in the oil and gas (O&G) and renewable energy industries. 
"In April, the company secured a series of subcontract projects from Petro Flanges & Fittings Sdn Bhd to supply piping materials to established O&G related companies in Malaysia.
"There are a few more opportunities in the pipeline that we are currently working on. We look forward to expanding our portfolio in the O&G and renewable energy industries," he added.
Additionally, Bintai Kinden will also assess the risks and opportunities of diversification into other business segments with the right strategy and available resources in order to enhance its revenue growth.
At the time of writing on Friday, shares in Bintai Kinden were unchanged at 10 sen, giving the group a market capitalisation of RM81.5 million.