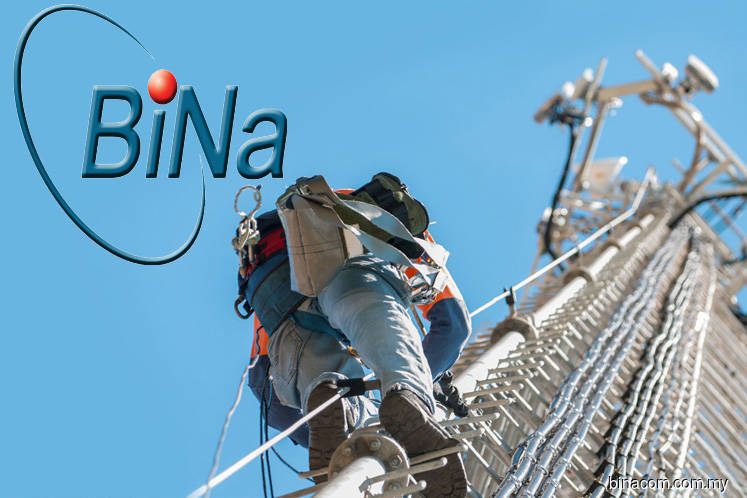 KUALA LUMPUR (Dec 28): Binasat Communications Bhd, en route to list on the ACE Market of Bursa Malaysia on Jan 8, 2018, saw the public portion of its initial public offering (IPO) oversubscribed by 34.23 times.
In a statement today, the telecommunication support service provider said a total of 10,465 applications for 458.02 million shares were received from the Malaysian public for the 13 million shares made available for public subscription at 46 sen apiece.
It also received a total of 5,946 applications for 199.49 million shares for the 6.5 million new shares allocated to Bumiputera investors, translating to an oversubscription rate of 29.69 times.
The remainder of 6.5 million shares for the public category saw 4,519 applications totalling 258.53 million shares, representing an oversubscription rate of 38.77 times.
Similarly, the group confirmed that its private placement of some 59.98 million shares and 40 million existing shares have been fully placed out to selected investors.
It is seeking to raise RM39.55 million through the initial public offering (IPO) to finance its expansion, which includes setting up a teleport in the Klang Valley and growth in Laos, Myanmar, and Vietnam.
Out of the proceeds raised from the IPO, RM14.36 million will be used to finance the teleport, RM10.5 million of which has been allocated for its construction and the purchase of three acres (1.21ha) to four acres of land.
The enhancement of its operations and maintenance services will amount to RM4.9 million.
Another RM4.8 million of the IPO proceeds will be used to enhance its fibre optic network installation and commissioning service capability, involving setting up warehouses in Johor.
Meanwhile, RM10.79 million will be used for working capital over a two-year period while RM1.5 million has been allocated for its expansion into Laos, Myanmar and Vietnam.
Binasat's IPO, which entails a public issue of 85.98 million new shares and an offer for sale of 40 million existing shares at 46 sen each, represents a price-earnings ratio of 11.92 times based on earnings per share of 3.86 sen for the financial year ended June 30, 2017.