This article first appeared in The Edge Financial Daily, on March 4, 2019.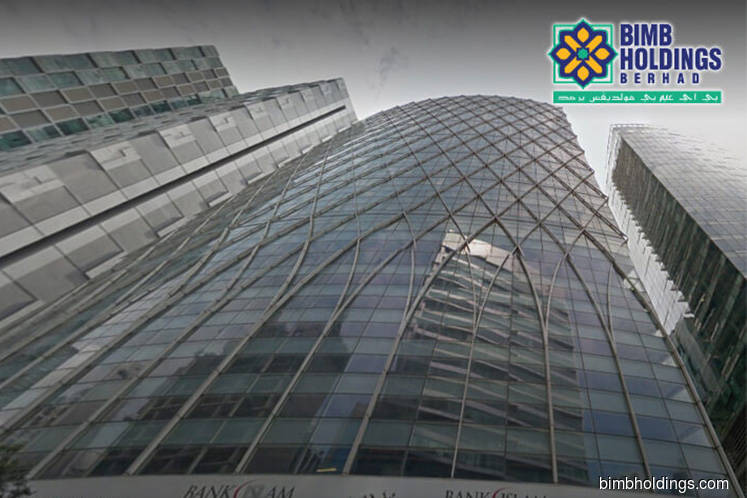 BIMB Holdings Bhd
(March 1, RM4.25)
Maintain buy with a target price (TP) of RM4.85: For financial year 2018 (FY18), the group's net profit was in line with our expectations at 101.6% of our full-year estimate. Meanwhile, its profit after zakat, tax and minority interest beat consensus expectations at 106% of the full-year estimate.
 
Total net income expanded at a faster rate compared to operating expenses with an increase of 8.5% year-on-year (y-o-y) compared to 4.8% y-o-y respectively.
Bank Islam Group's FY18, its profit before zakat and tax (PBZT) grew by 5.6% y-o-y to RM810.3 million due to an increase of 19.5% y-o-y expansion in operating profit to RM946.3 million.
For Takaful Malaysia Group, its PBZT rose 32.7% y-o-y to RM340.3 million.  
For Bank Islam Group, the net income margin (NIM) compressed slightly by -4 basis points (bps) quarter-on-quarter (q-o-q) to 2.61% in 4QFY18.
This could be due to deposit  competition faced by the industry towards the year end. We note that the average liabilities rate went up +4bps q-o-q to 2.72%. However, it was still +1 bps y-o-y better.
Gross financing grew an additional 8.9% y-o-y to RM45.7 billion. This follows from robust growth in all segments, namely, consumer, commercial and corporate. These expanded 9.6% y-o-y to RM35.1 billion, 9.8% y-o-y to RM6.7 billion and 4.3% y-o-y to RM4.6 billion respectively.
For the consumer financing segment, we note that the growth for the house and personal financing remains strong.
House financing book grew 11.4% y-o-y to RM18.7 billion while personal financing book rose 11.2% y-o-y to RM13.8 billion.   
Total deposits grew 8% y-o-y to RM49.9 billion. Current account and saving accounts (Casa) declined 2.6% y-o-y to RM15.1 billion but these were moderated by transactional investment accounts which rose 30.1% y-o-y to RM2.6 billion. In total, these two Casa-like accounts grew 1.1% y-o-y to RM13.8 billion.
We maintain our optimism on the group's prospects.
We continue to like the group for its ability to keep NIM compression at a minimum despite the presence of pressure in the banking system. We also like its conservatism as this keeps its asset quality stable. We believe that the group should present an attractive investment case. In addition, Takaful Malaysia seems to be able to solidify its position as the leading syariah-compliant insurance provider.
We are maintaining our buy call for the stock with an unchanged TP of RM4.85 based of price-to-book value of 1.5 times pegged at its FY19 price-to-book value of equity per share. — MIDF Research, March 1