This article first appeared in The Edge Malaysia Weekly, on April 19, 2021 - April 25, 2021.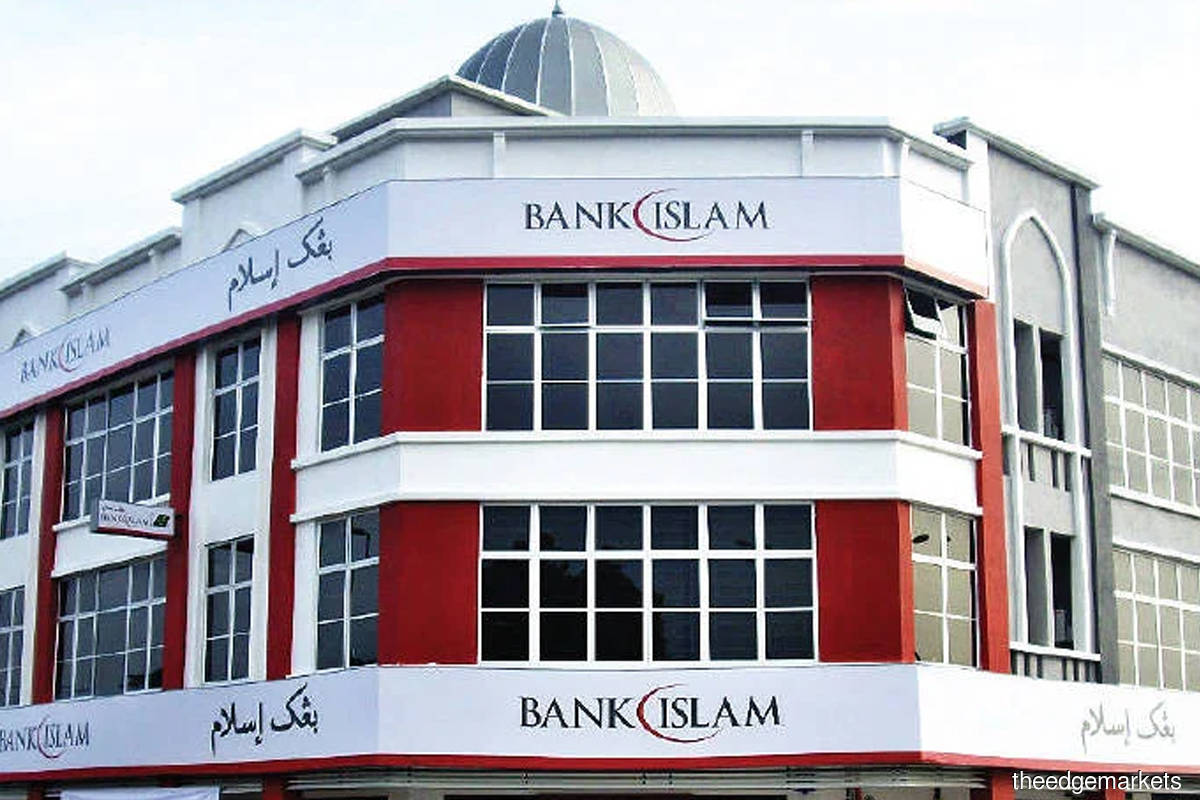 BIMB Holdings Bhd's private placement of new shares was oversubscribed by more than 1.7 times and most of its major shareholders, including Lembaga Tabung Haji (TH) and the Employees Provident Fund (EPF), were allocated a portion of the shares, sources say.
"Demand for the placement shares was better than expected. There was strong support from most of the existing shareholders and BIMB also accommodated some new investors, [which are] the usual local institutions such as asset management companies," a source familiar with the matter tells The Edge.
While details are scarce, it is understood that TH — BIMB's controlling shareholder with a 52.97% stake — will see its shareholding diluted to about 48% once the exercise is completed. EPF, which has a 12.23% stake, will be able to more or less maintain its current shareholding after being allotted the new shares.
According to a source, it was intentional that TH's stake would drop to below 50%, given that it needs to comply with regulations on shareholding limits.
"It [the drop] was by design, so that TH would be in full compliance with the IFSA (Islamic Financial Services Act 2013). By right, there shouldn't be any one shareholder with a stake of above 50% ... otherwise it would have to apply to Bank Negara Malaysia to be designated as a financial holding company, and this would not make sense for TH," the source says.
"This was also why the group opted to raise funds through a private placement rather than a rights issue," the source adds.
BIMB CEO Mohd Muazzam Mohamed could not immediately be reached for comment.
Last Tuesday, BIMB announced that it had completed the book building exercise in relation to the placement. It said it would be issuing 222.22 million new shares, representing about 12% of its issued share capital, at an issue price of RM3.58, enabling it to raise RM795.5 million in gross proceeds.
"The placement was oversubscribed, with demand from both existing shareholders and new investors," it said, without giving more details.
The issue price of RM3.58 was a discount of about 9.4% to BIMB's volume weighted average price of RM3.9521 in the five market days leading up to, and including, last Monday (April 12).
BIMB shares, which were suspended from trading on the stock market last Tuesday pending the announcement, fell 1.3% to close at RM3.89 on Wednesday from RM3.94 in the previous trading day.
It ended the week higher at RM3.97, giving it a market capitalisation of RM7.36 billion.
It was the second private placement exercise to be undertaken by a banking group this month. AMMB Holdings Bhd had earlier also seen an oversubscription for its 300 million private placement shares that were fixed at 2.75 each.
BIMB's placement is part of a series of proposals for a group restructuring that was first announced in December 2019, but the subsequent Covid-19 pandemic delayed those plans. Bank Negara approved the restructuring last December.
BIMB fully owns Bank Islam Malaysia Bhd and has a 59.45% stake in Syarikat Takaful Malaysia Keluarga Bhd (STMK). The restructuring exercise will ultimately result in Bank Islam taking over BIMB's Main Market listing status, while STMK will retain its separate listing status.
BIMB raised funds through the private placement to settle outstanding sukuk held by TH.
Last week, CGS-CIMB Research upgraded its call on BIMB's stock to "add" from "hold" but kept the target price at RM4.55.
"[The upgrade is] predicated on the potential rerating catalyst of higher valuation for Bank Islam shares (to be distributed to BIMB shareholders) when it takes over the listing status of BIMB in August," it says in its April 14 report.
CGS-CIMB Research estimates Bank Islam's theoretical market price to be RM2.73, which translates into a price-to-book value (PBV) of 0.8 times, based on Bank Islam's book value per share (BVPS) as at end-2020, "Factoring in the private placement, the theoretical market price for BIMB would be higher at RM2.82 … which translates into PBV of 0.93 times, which is based on end-2020 BVPS. We deem [this] to be attractive as it is below the sector's average of 1.15 times," it says.
"To estimate the implied target price for Bank Islam, we assume a discount of 10% to the sector's PBV — due to its smaller size and lower liquidity of its shares — to arrive at a target PBV of 1.035 times. Applying this to Bank Islam's end-2020 BVPS, we derive an estimated target price of RM3.14, representing an 11.2% potential upside to the theoretical market price for Bank Islam," it says.
The other key components to BIMB's group restructuring are a cash consideration to warrant holders for cancelling their exercise rights to the warrants, the disposal of BIMB's stockbroking and leasing arms to Bank Islam, a distribution-in-specie of Bank Islam and STMK shares to BIMB shareholders and, finally, the transfer of BIMB's listing status to the bank.
Upon listing, Bank Islam will be the region's first pure-play full-fledged Islamic financial institution.
Its gross impaired financing ratio is low, at 0.7% as at last December, but analysts say this is likely to inch up as support measures to borrowers gradually expire. As at end-2020, about 8% of the bank's financing book was under some kind of repayment assistance.
BIMB reported an 8.5% rise in net profit to RM720.25 million last year.
Bloomberg data shows that of nine analysts who track the stock, eight have a "buy" call, while one has a "hold". There were no "sell" calls. The average 12-month target price was RM4.77, which suggests further upside from its Friday closing price of RM3.97. The stock has gained 21% over the last 12 months, hitting a peak of RM4.46 on Dec 11 last year and a low of RM3.13 on Nov 3.