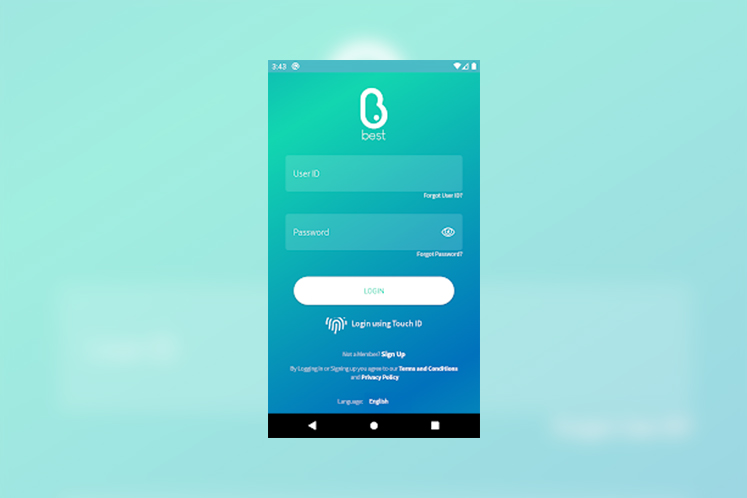 KUALA LUMPUR (April 15): Bank Islam Malaysia Bhd's wholly-owned unit BIMB Investment Management has today launched its first Robo-Intelligence Sustainable Shariah-ESG investing online platform – BEST Invest online investment mobile application.
The BEST Invest app offers a suite of BIMB Investment's Shariah-ESG unit trust funds across asset classes that include global equities, Asia-Pacific equities, Malaysia equities, sukuk and money market.
Based on investors' financial goals and risk tolerance, BEST Invest assists investors digitally to construct an optimal investment portfolio driven by data and analytics, said BIMB Investment.
"As the world rapidly shifts towards digital and the digitalisation of services, the funds and wealth management space are also evolving," said BIMB Investment chairman Mohamed Ridza Mohamed Abdulla, in a statement today.
"Digital fund and wealth management will efficiently build and manage investments and wealth portfolio across asset classes, geographies and economies. Robo-intelligence and big data technology will be integral in the next generation of funds and wealth management to drive consistent and reliable performance and risk management.
"The thought process behind the app is that investing should be convenient, transparent and cost-efficient," said Mohamed Ridza.
BIMB Investment is the first bank-backed Islamic Asset Manager in the region to be a signatory of United Nations-Supported Principles for Responsible Investment (UNPRI) and has been focusing on ESG investing since 2015.
"We are currently managing more than RM1 billion of ESG investment assets. Our Global Shariah-ESG Equity fund is currently the best-performing three-year investment returns and also the largest global shariah equity fund in Malaysia," said its chief executive officer Najmuddin Mohd Lutfi.
"We plan to have more Shariah-ESG funds in the BEST Invest app. BEST Invest app offers a systematic investment process for investors to invest globally across asset classes and build a resilient wealth portfolio based on data and analytics," said Najmuddin.
Additionally, the BEST Invest app offers an investor the opportunity to start investing either by selecting the ''Do it for Me'' or the "Do it Myself" functions in the app.
In short, the "Do it for Me" function enables the assistance of the Robo-Intelligence system, while the "Do it Myself" function allows investors to make their own decisions and self-invest without the assistance of the Robo-Intelligence system for a more customised experience.
In view of the Covid-19 outbreak, global stock markets have gone through a downturn and are offering attractive values. Thus, Najmuddin noted that "periods of volatility can be a good time to invest but it's also important to gauge your risk tolerance".
"Ultimately, one should make sure that they have three to six months income saved for a rainy day because any money you invest in the market should be locked away for medium to long-term investment goals. Using the BEST app, investors are able to invest gradually across regional and global markets," he added.