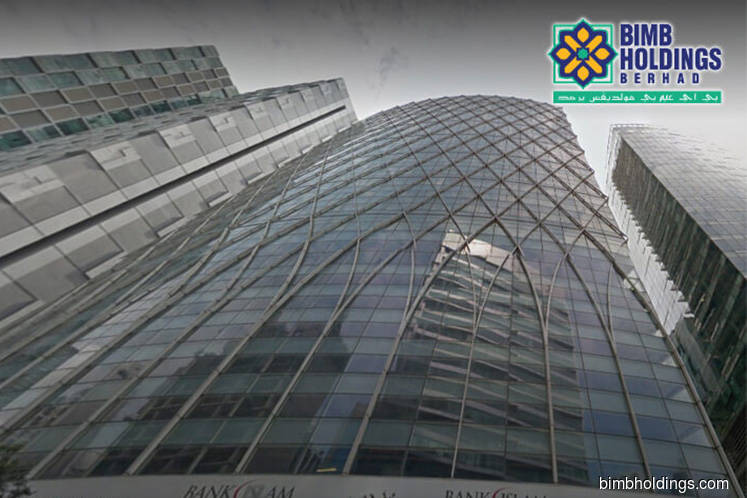 KUALA LUMPUR (May 8): Bank Islam Malaysia Bhd (BIMB) is optimistic the loan growth for its full financial year ending Dec 31, 2019 (FY2019) to be above the industry average albeit moderating to between six and seven per cent.
Bank Negara Malaysia's (BNM) recent banking data showed loan growth slowed to 4.9% year-on-year (y-o-y) in March this year versus five per cent y-o-y in February.
Chief executive officer Mohd Muazzam Mohamed said BIMB's performance for the first quarter to be announced later this month is expected to be encouraging.
"Consumer banking segment remains as the main area of growth and (and) looking at full-year 2019, it will continue to drive BIMB's performance," he told Bernama today, adding that BIMB consumer banking business currently represents 60% of its total assets and 75% of financing.
For FY2018, BIMB's profit before zakat and taxation (PBZT) increased 5.6% to RM810.3 million against RM767.1 million previously.
Its gross financing grew by 8.9% y-o-y to RM45.7 billion, following a robust growth in all segments — consumer (+9.6% y-o-y), commercial (+9.8% y-o-y ) and corporate (+4.3% y-o-y).
Mohd Muazzam said other than financing growth, the fee-based incomes such as wealth management services and bancatakaful arrangement would be other areas of focus for the bank this year.
"For our fund management, we have a good brand — 'Arabesque', under of which we had already launched five funds," he said, adding that BIMB is expected to ramp up sales to further grow the segment.
He said the funds had outdone the market in terms of performance, notably due to robo-advisors which use Big Data technology and artificial intelligence to scan through thousands of stocks and make investments decisions on a daily basis.
Mohd Muazzam said the bank also wanted to grow its Sadaqa House, a first-of-its-kind Islamic crowdfunding platform, as its latest agenda for social finance initiatives, launched on Jan 19, 2018. 
"This is a way for us to further expand our role from being a traditional banking entity to become a provider of social finance which is embedded in our three-year business plan to grow further," he said.
He said under the platform, BIMB works on philanthropic activities, pooling fund from donors and work with change maker organisations to ensure money raised is channelled towards activities that create positive impacts on society.
Moving forward, he said the economic environment remains challenging with BNM expecting Malaysia's gross domestic product to moderate to between 4.3% and 4.8% this year, which is lower than past years' achievement.
Mohd Muazzam noted that being a bank that is exposed to consumer and commercial bankings, BIMB too would be impacted to a certain extent.
However, he said, BNM's latest monetary policy move — cutting the overnight policy rate (OPR) by 25 basis points is hoped would help spur economic activities. 
"As a consumer banking-oriented bank, when there are more consumer spending and investments, there will be more businesses coming to us," he said.
Mohd Muazzam said overall, the OPR cut would have a neutral impact on the bank's financial performance this year, but it might have a temporary impact on earnings. 
"There will be a timing impact, as any cut in the OPR will see an immediate impact on us, as the financing rate will go down immediately, but for term deposits, the rate will only change when the account matures," he explained.
However, said Mohd Muazzam, the bank's other sources of income would compensate for it. — Bernama