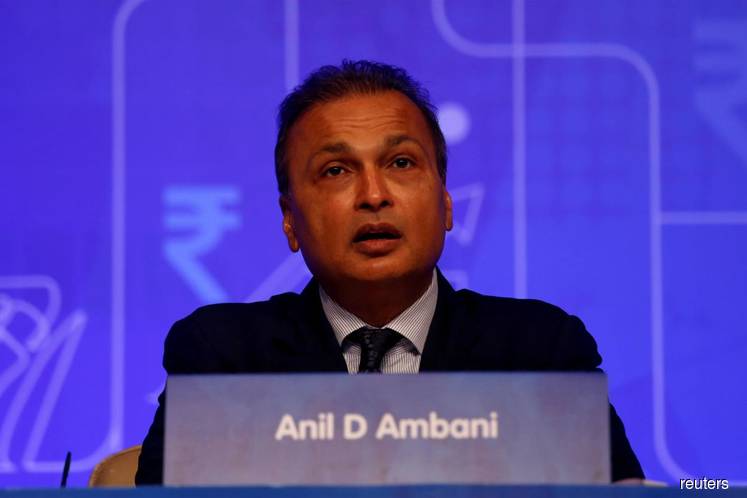 NEW DELHI (Feb 20): India's top court warned billionaire Anil Ambani he'll be put behind bars unless his group pays its dues to Swedish supplier Ericsson AB, the latest twist in a dispute that helped push the tycoon's mobile-phone carrier to file for bankruptcy.
Ambani, 59, disobeyed an earlier Supreme Court order for his Reliance Communications Ltd to pay 5.5 billion rupees (US$77 million) to Ericsson's Indian unit, the court ruled on Wednesday. If payments aren't made within four weeks, Ambani will be jailed for three months, the court said.
The decision marks the latest setback for the tycoon, whose Reliance Communications filed for bankruptcy earlier this year after it struggled to repay about US$6.3 billion in debt. Ambani saw his telecom fortunes crash after his elder brother, Asia's richest man, stormed into the industry by offering free calls and triggering a price war.
The two-judge bench headed by Justice Rohinton F. Nariman also ordered Reliance Communications and two affiliates — Reliance Infratel Ltd and Reliance Telecom Ltd — to pay 10 million rupees each as fines.
Ambani's group said in a statement Wednesday that it will comply with the verdict.
Shares of Ambani-controlled companies plunged after the verdict. Reliance Communications plunged as much as 9.2% during Mumbai trading, Reliance Capital Ltd slipped as much as 11% and Reliance Infrastructure Ltd slumped 8.8%. Reliance Power Ltd. lost as much as 5.1%.
The dispute with Ericsson began when the Swedish equipment maker sought to collect 16 billion rupees in dues from Reliance Communications. The Indian company then settled the dispute with Ericsson in May last year but failed to meet the payment deadlines.