This article first appeared in The Edge Malaysia Weekly, on September 14, 2020 - September 20, 2020.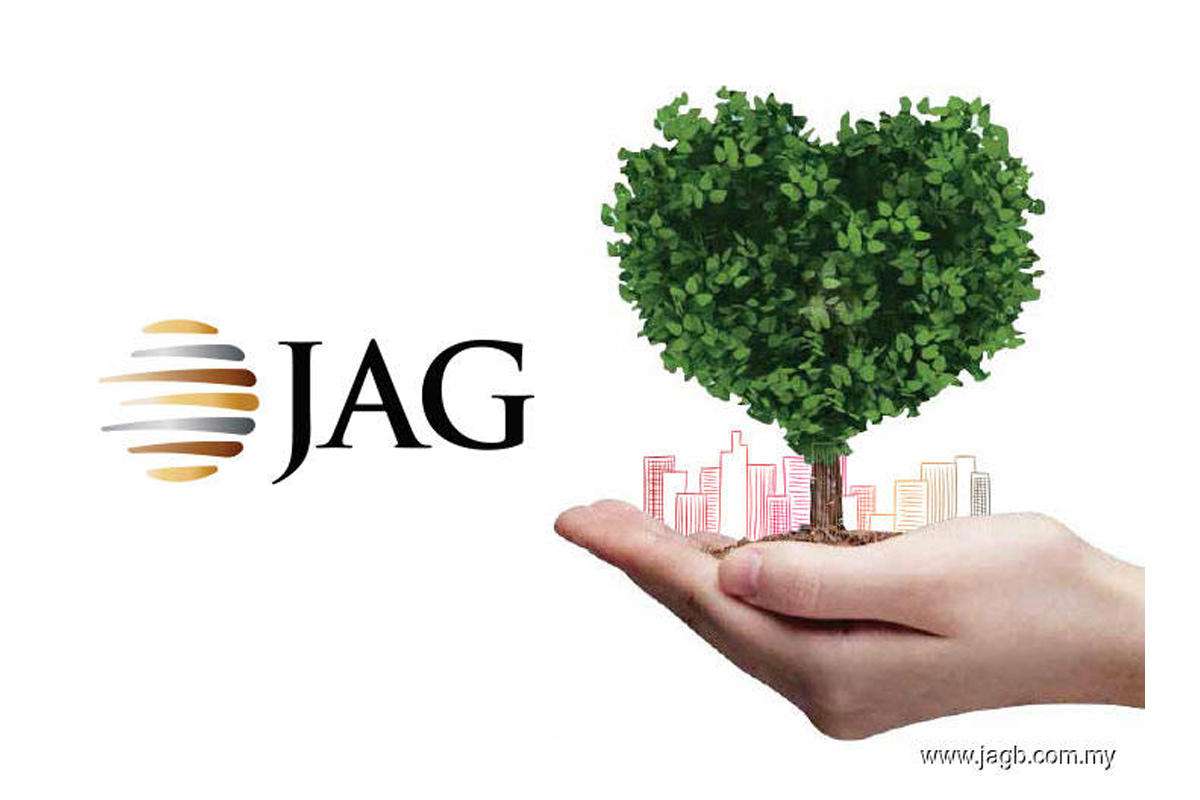 THINGS are looking up for JAG Bhd. The total waste management company remains on track to turn a profit in the current financial year ending Dec 31, 2020 (FY2020), after slipping into the red with a net loss of RM11.92 million in FY2019.
It posted a net profit of RM2.17 million in the second quarter ended June 30, 2020 (2QFY2020), marking a third straight quarterly profit, despite the Covid-19 crisis causing huge disruption across the globe.
JAG chairman and executive director Datin Stacey Tan Siew Ching says the ACE Market-listed group as a whole was not significantly affected by the pandemic.
"Our core business of total waste management was classified as an essential industry. Even though most businesses had to stop operations during the Movement Control Order (MCO) period from March 18 to April 21, we obtained approval to operate on April 19 with a reduced workforce. Operations fully resumed on April 22," she says in response to questions from The Edge.
The group, which employs 140 people, did not lay off any of its workforce.
This was despite its services division, which oversees the coin-operated laundry business, being impacted by the implementation of the MCO. According to JAG's Annual Report 2019, it operates 14 outlets across the Klang Valley.
"Operations were halted during the period, while fixed overheads were maintained, leading to a loss. Operations have resumed in stages since May and we foresee improvements gradually," says Tan.
In the first six months of the year, JAG posted a net profit of RM3.71 million compared with a net loss of RM9.96 million a year ago, while revenue rose 14% year on year to RM66.81 million.
Tan attributes the improved financial performance to secured procurement contracts which have all remained intact, combined with an increase in demand for commodities. "There has also been an upward trend in commodity prices compared with 2019, which has contributed significantly to our bottom line."
She sees the group's revenue and profit for FY2020 continuing to be driven by its manufacturing and trading division, which comes under its flagship subsidiary Jaring Metal Industries Sdn Bhd (JMI). Last year, JMI contributed 97% to JAG's revenue and profit.
"The manufacturing division invested a capital expenditure of RM3.6 million this year and the equipment has been commissioned. It has doubled the capacity of the division and enhanced the efficiency of our processes," Tan adds.
She also notes that the global electrical and electronics (E&E) industry is still robust, more so with the implementation of 5G, which will spur future growth globally. "Covid-19 has also pushed businesses to embrace and operate in a digitalised fashion, resulting in a new norm, which inherently increases the demand for E&E products, and consequently, generating more electronic waste."
Tan cites a report on inventory of e-waste in Malaysia funded by the Ministry of Environment Japan, which shows that the projection of the total amount of discarded e-waste will increase by an average of 14% per year, and by 2020, a total of 1.17 billion units or 21.38 million tonnes of e-waste will be generated.
This bodes well for JMI, which is one of top 10 e-waste recycling companies in Malaysia, with a full recovery licence awarded by the Department of Environment.
"Although at times, there is stiff price competition on bidding of e-waste (including both licensed and non-licensed bidders), we pride ourselves in delivering additional quality services from collection, transport and processing, through to disposal of scheduled waste," she says.
"JMI is a full licence holder of waste management, having obtained ISO 9001:2015, ISO14001:2015, OHSAS18001:2007 and compliance with Responsible Business Alliance. These certifications, which hold much value to multinational E&E manufacturers, differentiate us in the market and is our competitive advantage."
JAG eyes solar energy as new earnings stream
Last month, JAG announced that it would participate in the bidding process for the government's Large Scale Solar (LSS) programme by Malaysian Electricity Industry to Attract RE Investment to develop up to 29MWac of LSS power plants in Malaysia.
To this end, JAG had entered into a commercial agreement with RH Silver Sdn Bhd, a Perak-based construction and property development firm, to lease 112 acres of land in Manjung, Perak, for the purpose.
"Our embarkation into renewable energy — solar energy — is in line with our mission as a group. Solar energy is sustainable energy that meets the growing demand of people today, has low environmental impact, is widely available and most importantly, is naturally replenished," says Tan.
On whether the slowdown in the property market and the pandemic have affected JAG's plans to achieve a 50-50 revenue contribution from its e-waste management and property divisions, Tan says the group still believes it is achievable in the future.
"This depends on the overall property landscape. On our end, we are continuously seeking opportunities in this industry to grow our division. The country is still facing issues with housing affordability, property overhang and tighter financing, among others.
"The property landscape in the first quarter of 2020 was strongly affected by the Covid-19 pandemic, registering transactions worth RM28.6 million compared with RM37.2 million in the same period in 2019. We believe the property market will remain challenging for the short term as buyers take on a wait-and-see approach. However, the reintroduction of the Home Ownership Campaign, under the National Economic Recovery Plan (Penjana), may boost the industry for the longer term," she adds.
This year, JAG will focus on developing its Kemuning Utama land in Shah Alam, Selangor. "The application for its development is still underway."
As at end-June, JAG's cash and cash equivalents stood at RM7.48 million while borrowings totalled RM26.75 million.
"The borrowings are mainly to finance fixed assets and maintain a healthy debt-to-equity ratio at 0.25 times. Where we see fit, and when we are able to do, we will undertake plans to pare down debt," says Tan.
Year to date, JAG's share price has risen 21% to close at 17 sen last Thursday, giving the company a market capitalisation of RM76.05 million.