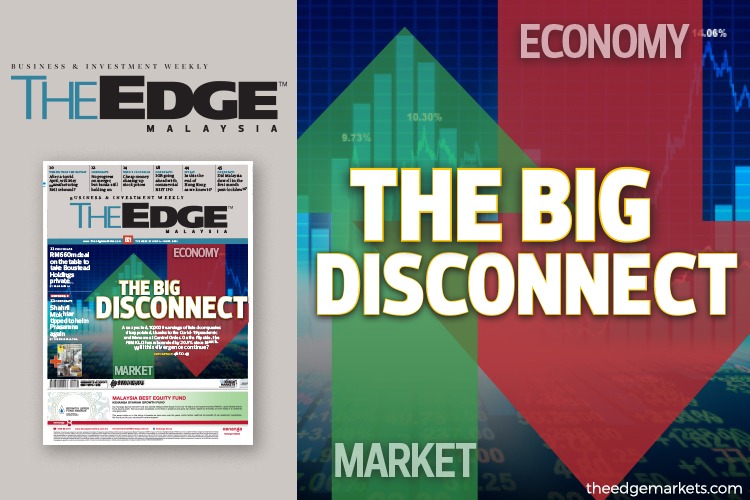 KUALA LUMPUR (May 30): It is no surprise that the 172 companies that released their financial results thus far for the first quarter of this year have churned out a disappointing performance, no thanks to the Covid-19 pandemic and the Movement Control Order that has been in place from March 18.
What is surprising though, is the stock's market's reaction to this which is seen as contrary in nature, with the FBM KLCI rebounding by 20.9% since March to close at 1,473.25 points yesterday.
Judging by this, it would seem that there is a disconnect between the performance of the economy and corporate earnings, and what stock market investors are thinking.
In our cover story this week, we speak to industry experts on what they make of this divergence, and whether they think the market's performance is expected to hold up and if the strong buying interest will remain in the next few months.
We also take a look at the performance of some of the companies that have released their results — categorized by sector — and what analysts foresee lying ahead for these companies and their respective sectors, and how big an impact the Covid-19 pandemic has on their performance.
In our accompanying story, we take a look at which stocks could be added to the KLCI and which could be removed at the next semi-annual review of the FTSE Bursa Malaysia Index Series on June 4.