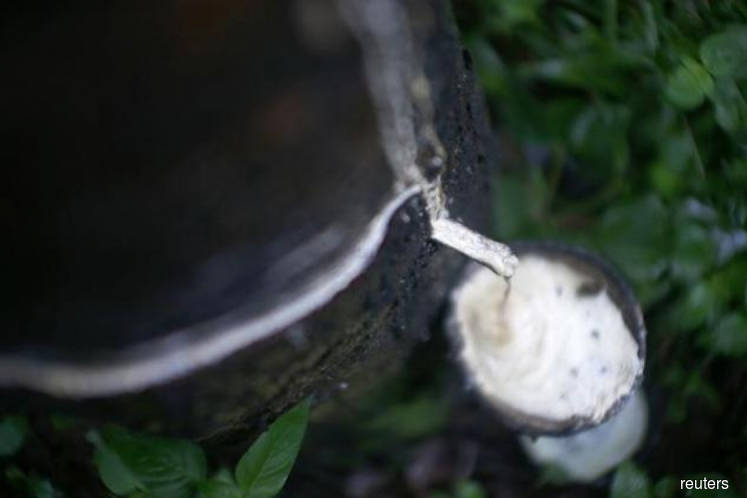 KUALA LUMPUR (Jan 4): Asean's big three rubber producers — Thailand, Indonesia, and Malaysia — have agreed to cut exports of 350,000 tonnes of natural rubber (NR) until March 2018 to help prices recover.
In a statement today, the International Rubber Consortium Limited (IRCo) said the countries are confident the NR prices will recover and continue to be fair and remunerative to all rubber smallholders and other stakeholders in NR industry, with the joint implementation of these measures.
IRCo said the pledge was under the framework of the International Tripartite Rubber Council's (ITRC) Agreed Export Tonnage Scheme (AETS).
"The AETS will be implemented through their respective domestic regulators, including addressing business commitments under existing forward contracts," the statement said.
Under the agreement, Thailand, Indonesia and Malaysia will also cooperate towards increasing NR consumption domestically.
"These include the use of NR in various sectors such as transportation, infrastructure, sports, defense, health and consumer goods, rubberised road construction, rail pads for railway construction, dock fenders and sea toll and other suitable areas," IRCo said.
The pledge was made during the ITRC senior officials meeting on Dec 22, 2017 in Bangkok and will be closely monitored by the ITRC monitoring and surveillance committee.
IRCo is a company co-owned by the three major producers and exporters of NR — the government of the Royal Kingdom of Thailand, the government of the Republic of Indonesia and the government of Malaysia.