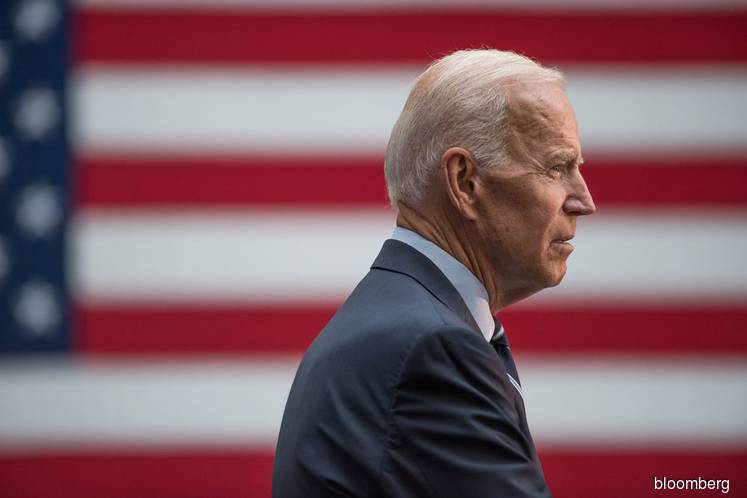 (July 22): Joe Biden remains the top choice among Democratic voters in states that will hold early presidential primary and caucus contests in 2020, as four main contenders emerged as the top tier of the large field, a new CBS News poll showed on Sunday.
Biden had 25% support as voters' first choice for the Democratic nominee, with Senators Elizabeth Warren of Massachusetts at 20% and Kamala Harris of California at 16% gaining ground on the former vice president. Senator Bernie Sanders of Vermont was fourth in the survey with 15% support. No other candidate reached double-digit support in the poll.
Biden continued to benefit from his perceived electability against President Donald Trump in the general election, with 75% of likely voters considering voting for him because they think he could beat Trump. Meanwhile, 85% of those considering Biden cited his time as former President Barack Obama's vice president as a reason for choosing him.
Still, there's an enthusiasm gap for Biden among some primary voters, the poll found. A majority of those surveyed, 56%, said Warren would fight "a great deal" for people like them, and 54% said the same of Sanders. Only 38% described Biden that way.
When asked who has been the most "passionate" so far, Warren and Sanders each had 28%, while Biden had just 14%. Warren, who has touted her policy proposals, was seen as the most specific candidate, with 42%, while Harris was seen as the strongest with 32%.
Despite recent criticism of Biden by other candidates, 68% of respondents in the poll said they considered his record on race relations good or excellent, with 76% of black voters rating his career positively in that regard. Biden and Harris clashed in the first presidential debates over the former Delaware senator's opposition to busing in the 1970s.
Debate Boost
That debate appeared to have boosted Harris, with 63% of those considering her in the poll saying her performance was a reason they were taking a look at her, while 49% said the same for Warren. Harris and Biden will next face off with eight other candidates on the second night of the presidential primary debates in Detroit on July 31, while Sanders and Warren will be among those appearing on the first night July 30.
Harris and Biden are also neck-and-neck in the former's home state of California, which will award a hefty delegate total. Biden is the first choice of 24% in the most-populous state, with 23% favoring Harris. Biden had a much more comfortable lead in South Carolina, where he has courted the state's heavily black Democratic voters and focused on his relationship to Obama, the first black president. Biden is the first choice of 39% of respondents in South Carolina, followed by Sanders at 17% and Harris at 12%, the poll showed.
Biden also led Sanders as voters' first choice in both Iowa and New Hampshire, the first two voting states, according to the CBS poll.
The survey also showed ideological splits within the party, even as 61% of respondents described themselves as somewhat or very liberal. Warren is winning among liberal voters, taking 26%, while Biden is carrying moderates and conservatives, according to the poll.
According to the survey, 59% would prefer someone who agrees with them on policy, even if that person must forgo civility. Biden does best with those who prefer civility, CBS said.
The CBS poll was conducted July 9-18 by YouGov. A sample of 18,550 registered voters were polled in 18 states that will hold Democratic primaries or caucuses before and on March 3, known as Super Tuesday. The sample included 8,760 self-identified Democrats and Democratic-leaning independents, and the margin of error was about plus or minus 1.5 percentage points. - Bloomberg