This article first appeared in The Edge Malaysia Weekly, on June 7, 2021 - June 13, 2021.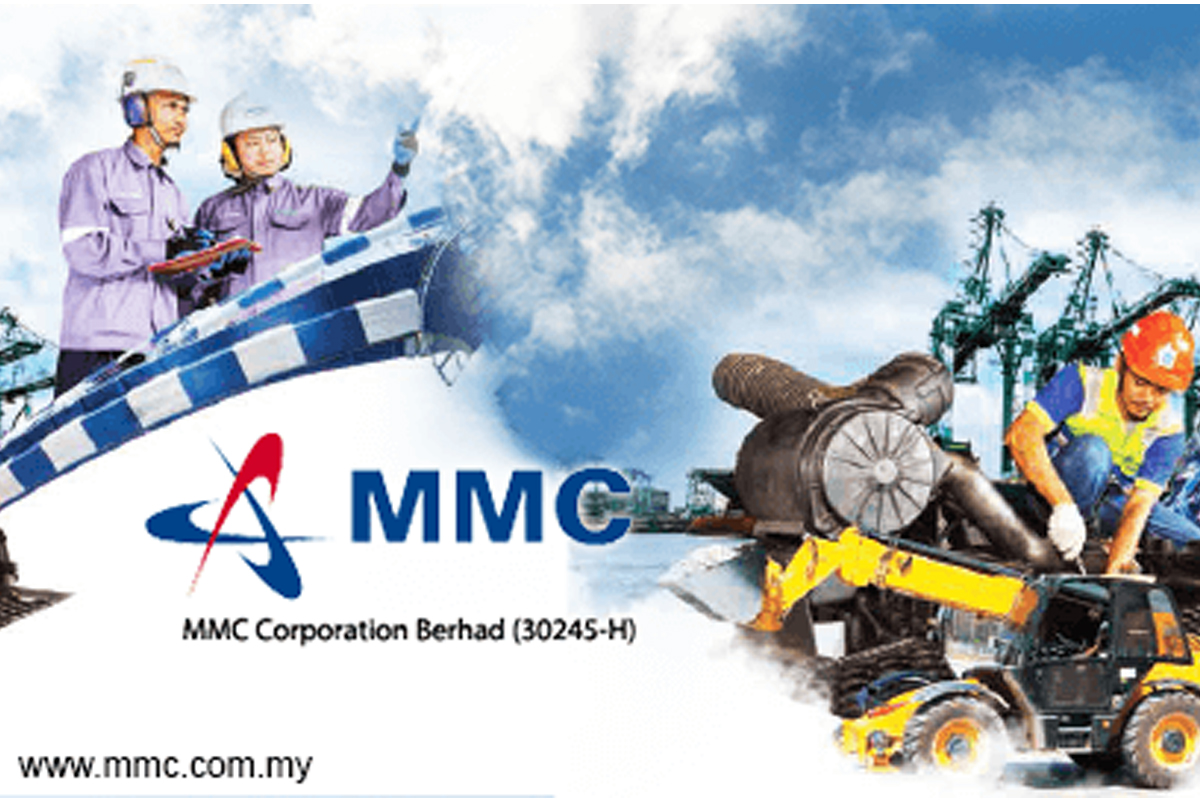 AFTER months of speculation, tycoon Tan Sri Syed Mokhtar Albukhary's bid to take MMC Corp Bhd private at RM2 per share has finally taken off. Does it mean that the long-awaited listing of its port business is imminent?
Talk of a possible listing resurfaced late last year. MMC had said in 2017 that it planned to list the port business — the largest profit contributor to the group — in 2018 or 2019, but the listing did not materialise.
An analyst covering MMC agrees that the proposed privatisation exercise paves the way for the planned port listing, but a corporate restructuring is needed for now to maximise the value of its ports.
"The market is hoping for a better corporate structure and management, with no more related-party transactions in order to maintain the exclusivity of the port company, something like Westports Holdings Bhd," he tells The Edge.
Therefore, he does not foresee an immediate listing of the port business. Moreover, the current challenging market situation does not bode well for a listing.
"MMC management has always mentioned that the port listing is still on the table. I believe the listing of the largest port operator in Malaysia will happen in the future," he notes.
Due to the current depressed valuations of MMC, another analyst thinks an eventual port listing is plausible and makes financial sense.
Ports operated by MMC in Malaysia include Pelabuhan Tanjung Pelepas, Johor Port, Northport, Penang Port and Tanjung Bruas Port.
Its interests in the port assets are valued at RM4.12 billion, slightly lower than the RM4.26 billion for the energy and utilities segment, while the engineering and construction segment has a value of RM3.68 billion, according to Kenanga Research.
MIDF Research points out that the group's limited order book visibility could be one of the factors leading to it being undervalued.
"Its order book visibility is only until 1QFY2023, upon the expiry of the Langat Sewerage Project. We believe that the much-anticipated MRT 3 (Mass Rapid Transit 3), for which MMC-Gamuda remains a favourite to win the tender award, will be the catalyst for an upward rerating for the group," it said in a note last Friday.
Although the offer price is lower than the estimated asset value per share of RM2.74, the research house said it is a fair deal in view of MMC's share price trading at a discount currently.
Kenanga also thinks it is an attractive exit price.
"Based on our FY2021 estimate, the proposed PER (price-earnings ratio) [for the] acquisition works out to 16.4 times, with a P/BV (price-to-book value ratio) of 0.6 times, representing premiums to average historical one-year forward PER of 10 times and P/BV of 0.4 times."
Relisting of MMC feasible?
Even with the port listing, it is learnt that MMC may be relisted in the future, given that the contribution from the energy and utilities, and engineering and construction businesses remains substantial. They contributed around 40% to MMC's total pre-tax profit last year. The remaining 60% came from the port business.
However, one of the analysts is of the view that the idea of relisting the group may not be feasible. "We believe that MMC's ports are the crown jewel of the group. Hence, to list the ports and then relist the group may not be the most prudent move in our opinion."
MMC's shares hit limit up at RM1.69 last Friday, giving the company a market capitalisation of RM5.15 billion. Still, there is an upside of 18.34% against the RM2 offer price. The shares have been trading below RM2 since January 2018, with a low of 43 sen in March 2020.
Under the energy and utilities segment, MMC has stakes in two listed entities — 18.37% in Malakoff Corp Bhd and 30.93% in Gas Malaysia Bhd. Both stocks gained 1.2% and 0.7% respectively last Friday.
Malakoff is the largest independent power producer in Malaysia, with an effective generating capacity of 5,836MW from its seven power assets.
Gas Malaysia sells, markets and distributes natural gas while constructing, operating and maintaining the natural gas distribution system.
Meanwhile, shares in Zelan Bhd, in which MMC holds 39.24% equity interest, rose 22.2% last Friday. Besides engineering and construction, Zelan is involved in assets and facilities management and property and development.
MMC also owns and operates Senai International Airport in Johor.
Its financials have been slowly picking up since 2017, with net profit rising to RM375 million in 2020 from RM255 million in 2019.
For the latest quarter ended March 31, 2021, its net earnings doubled to RM124.7 million, driven by higher volume handled at Pelabuhan Tanjung Pelepas and Northport.
However, MMC's gross borrowings increased to RM11.95 billion as at end-March from RM9.77 billion as at end-December 2020, bringing the company's net debt to RM9.32 billion.
Listed on Bursa Malaysia in July 1977, MMC was formerly known as Malaysia Mining Corp Bhd, which was once the world's largest mining company. In 1983, the group ceased its tin mining operations in Malaysia owing to rising operational costs, low tin grades and shrinking global tin demand.
In 2000, Syed Mokhtar emerged as a substantial shareholder of Malaysia Mining Corp after buying a 19.9% stake from Permodalan Nasional Bhd. Since then, he has been building up his stake in the group. The name change to MMC took place in June 2004.
Prior to the privatisation offer, Syed Mokhtar held 51.76% of MMC.