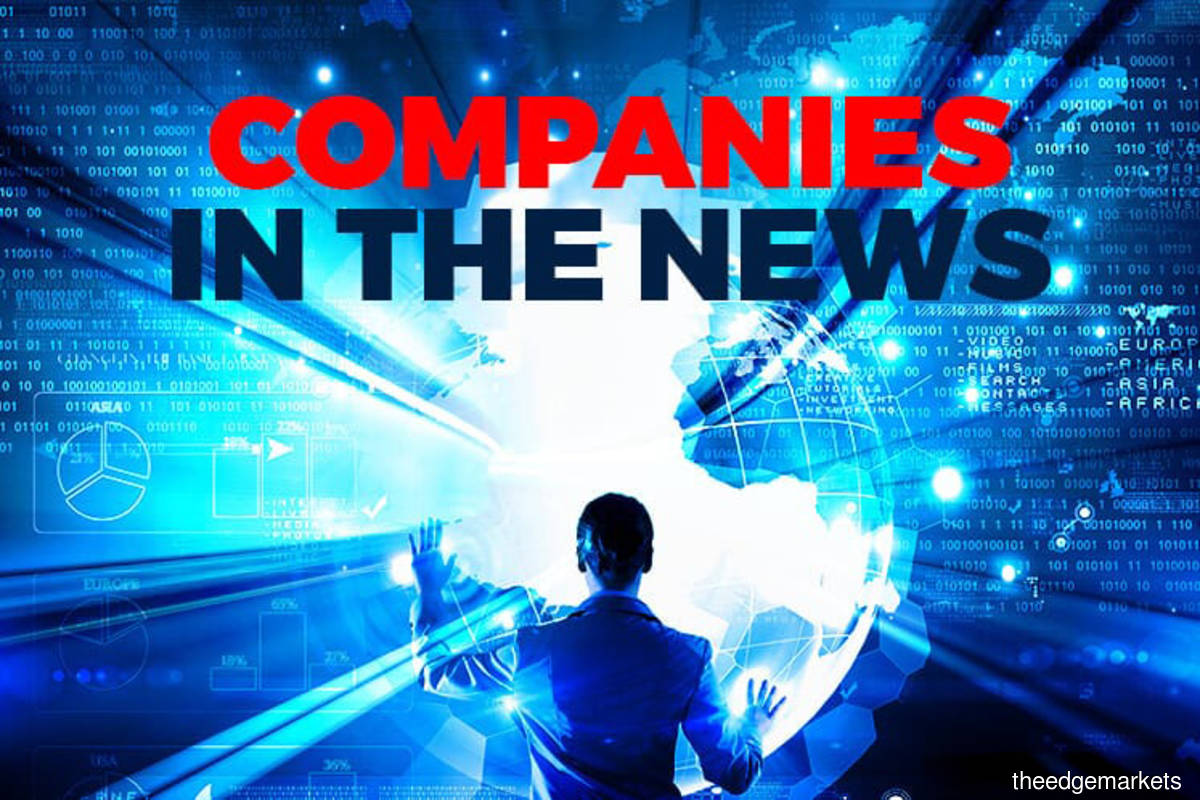 KUALA LUMPUR (Sept 6): Here is a brief look at some corporate announcements and news flow on Tuesday (Sept 6), which include Boustead Heavy Industries Corp Bhd (BHIC), Cycle & Carriage Bintang Bhd (CCB), UWC Bhd, Destini Bhd, KKB Engineering Bhd, Mestron Holdings Bhd, Brite-Tech Bhd, SMRT Holdings Bhd, PPB Group Bhd, T7 Global Bhd, Maxis Bhd, Majuperak Holdings Bhd, Genting Plantations Bhd, Lagenda Properties Bhd, Solarvest Holdings Bhd and Iskandar Waterfront City Bhd.
Boustead Heavy Industries Corp Bhd (BHIC) will not be penalised for mismanagement and irregularities related to the troubled littoral combat ship (LCS) project, according to Boustead Naval Shipyard Sdn Bhd (BNS) chief executive officer (CEO) Azhar Jumaat. BHIC controls a 27.77% stake in BNS, the Defence Ministry's contractor for the construction of six frigates under the LCS programme. The LCS programme is the largest defence procurement in Malaysia's history, with a total cost of RM9 billion. 
Cycle & Carriage Bintang Bhd (CCB) has submitted an application to Bursa Malaysia Securities Bhd for the proposed withdrawal of its listing on the local bourse. The Mercedes-Benz dealer said the submission was made following the closing of the unconditional voluntary takeover offer by Jardine Cycle & Carriage Ltd, which owned an 89.99% stake (90.66 million shares) in CCB as of Aug 25. Jardine CCL made the bid to acquire the remaining 10.08 million ordinary shares in CCB for a cash consideration of RM2.70 per share on July 14.
UWC Bhd's net profit grew 54% year-on-year (y-o-y) to a fresh high of RM30.11 million for the fourth quarter ended July 31, 2022, from RM19.55 million a year ago, underpinned by robust demand from the semiconductor industry. Revenue jumped 61% to RM103.14 million, from RM63.94 million. The group declared a dividend of 2.91 sen per share, with an ex-date on Sept 20.
Destini Bhd's indirect subsidiary, Destini Shipbuilding and Engineering Sdn Bhd (DSBE), has been served with a winding-up petition from the government, after it failed to pay RM6.24 million of a settlement payment proposal to the Inland Revenue Board (IRB). Destini said it is in negotiation with the IRB and will submit a payment settlement proposal. 
KKB Engineering Bhd has secured a letter of subcontract work to build a proposed glove factory in the Petchem Industrial Park, Tanjung Kidurong, Bintulu, Sarawak (Sarawak Medical Innovation and Technology Hub), as well as a purchase order for the C14 RQ cylinders and C14 compact valve from MyGaz Sdn Bhd. The company said the combined total contract sum for the above-mentioned contracts is worth RM17 million.
Mestron Holdings Bhd has secured RM13 million worth of orders for its telecommunications segment under the Digital Nasional Bhd and Universal Service Provision (USP) projects.
Brite-Tech Bhd's wholly-owned subsidiary Brite-Tech Corp Sdn Bhd is acquiring a piece of agriculture land in Kapar, Klang from a unit of Sime Darby Property Bhd, Sime Darby Property (Bukit Raja) Sdn Bhd, for RM16.54 million. Brite-Tech said the acquisition represents an opportunity for the group to accumulate strategic industrial land for property investment and development purposes. 
SMRT Holdings Bhd's wholly-owned subsidiary Strategic Ambience Sdn Bhd has entered into a sale and purchase agreement with Koperasi NLFCS Bhd to acquire eight adjoining units of four-storey terrace shops and office properties located in Kota Kinabalu, Sabah for RM14.7 million, partly for future rental income and potential capital appreciation. 
PPB Group Bhd said its 80%-owned subsidiary FFM Bhd has secured a one-month extension to submit its written representation to the Malaysia Competiton Commission (MyCC) ― to Oct 21, from an initial deadline of Sept 20 ― in response to the proposed decision on the poultry feed price-fixing allegations it faces.
T7 Global Bhd has appointed Tan Kay Zhuin as its group CEO effective Monday (Sept 5), who has been mandated by T7 Global to further enhance the energy solutions provider's synergies, business efficiencies and corporate governance, to boost its position as a highly respected and professionally managed organisation.
Maxis Bhd has appointed Jennifer Wong as its new chief financial officer, effective Oct 3. Wong is to succeed Wayne Treeby, whose service contract expires at the end of September. Wong, who has more than 20 years of experience in accounting, controlling, financial and operations management, as well as business planning and analysis, was previously the CFO of Celcom Axiata Bhd.
Majuperak Holdings Bhd clarified that the garden leave accorded to its outgoing group CEO cum executive director Nizran Noordin is based on a mutual agreement between the board and Nizran. The property developer said Nizran has been on garden leave since Friday (Sept 2), to clear his leave balance before his contract ends on Oct 31, and to facilitate the transition to a new leadership team.
Genting Plantations Bhd has invested in a joint control stake in Green World Genetics Sdn Bhd, to support its joint collaboration with the latter to establish Malaysia as an important regional seed hub and beyond that, to address the issue of national food security through the development of new crop varieties.
Lagenda Properties Bhd's wholly-owned unit, Blossom Eastland Sdn Bhd, has entered into a joint venture with Kumpulan Hartanah Selangor Bhd, a wholly-owned subsidiary of the Selangor government, to develop a 191-acre plot of development land into the first large-scale landed affordable township within the state known as Bernam Jaya. The development marks the group's first foray into Selangor and marks its presence in another state after Perak, Kedah, Johor and Pahang.
Solarvest Holdings Bhd has established a subsidiary, Vestech Energy Sdn Bhd, to focus on providing solar solutions to the residential segment, in an effort to enhance the solar adoption rate among homeowners. Through the unit, it has launched six EcoHome solar plans ― with solar system sizes ranging from 4.5 kilowatt-peak (kWp) up to 12.6kWp ― tailored for landed houses and homeowners with average monthly electricity bills starting from RM300 and above.
Iskandar Waterfront City Bhd said its external auditors, Messrs Ernst & Young PLT (EY), have resigned. The group said it adhered to good corporate governance by revisiting the appointment of its auditor from time to time. The property developer said it received the notice in writing from EY to resign on a voluntary basis on Tuesday, and the auditor's term of office will end 21 days from Sept 27.