This article first appeared in The Edge Financial Daily, on December 6, 2019.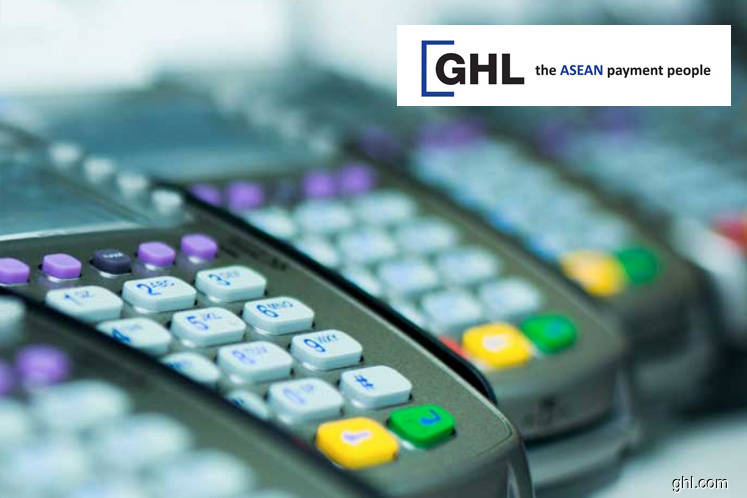 GHL Systems Bhd
(Dec 5, RM1.32)
Maintain hold with an unchanged target price (TP) of RM1.45: We attended GHL Systems Bhd's third quarter of financial year 2019 (3QFY19) post-results briefing together with 15 analysts and fund managers at the group's headquarters in Bandar Sri Damansara this afternoon. The briefing was hosted by its group chief executive officer Danny Leong and management team.
There were no surprises from the briefing; management remains upbeat about growing its total processing value (TPV) driven by a regional expansion of e-wallet providers and a bigger merchant base. The group is planning to roll out merchant acquisition for BNI and e-wallets providers in Indonesia starting in the first quarter of 2020 (1Q20). The group plans to acquire 10,000 merchants in Indonesia in 2020.
GHL's TPV rose 35% year-on-year (y-o-y) to RM9.9 billion in the nine months of FY19, driven by a 51% y-o-y surge in electronic payment (e-payment) transaction value on the back of a bigger merchant base of 87,000 in September (versus 46,000 in September 2018) and new products such as e-wallets. The group also said it now processes about RM100 million a month for the Alipay e-wallet. It expects to maintain a 30% TPV growth in 2019 to forecast 2020 (2020F).
In addition, we expect the projected increase in e-payment TPV to drive GHL's gross profit margin expansion given that this segment commands a higher margin of 40% (versus e-Pay at 35%). The group expects e-payment TPV's gross profit to surpass e-Pay's TPV in 2020F.
The group has started a pilot programme for its money lending business in Malaysia and Thailand in November. GHL has identified seven qualified merchants in Malaysia with a total to RM2 million initial loan book for its pilot stage.
To recap, GHL received money lending licences in Malaysia and Thailand in August that will allow it to offer financing to its merchant base. In addition, the group is in the midst of securing a partner to roll out the money lending business digitally without incurring huge start-up costs.
We keep our earnings forecasts. We maintain "hold" with an unchanged RM1.45 TP, based on 24 times forecasted 2021 price-earnings, in line with the sector mean. We expect stronger earnings delivery in forecasted financial year 2020 driven by potential margin expansion from higher e-payment TPV and contribution from the petrol subsidy programme. Higher TPA margins and stronger contributions from overseas operations are key upside risks to our call. — CGS-CIMB Research, Dec 4