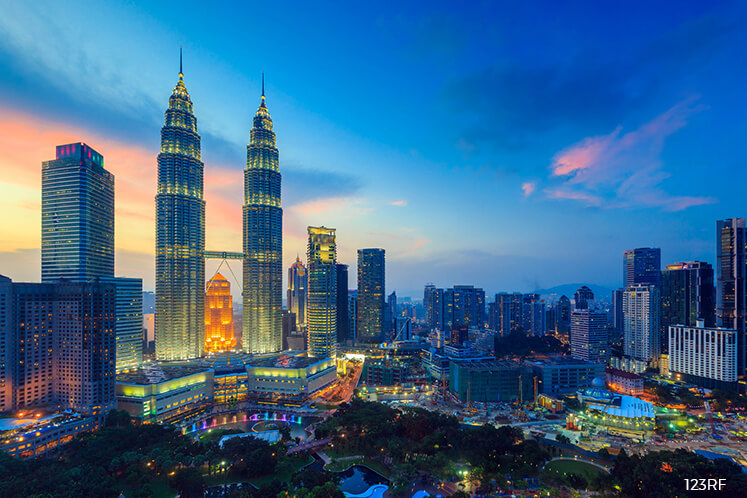 KUALA LUMPUR (July 3): Malaysia's improved economic outlook for the second half of 2017 (2H17) is expected to support the anticipated 14th general election that will be called by Prime Minister Datuk Seri Najib Tun Razak's ruling party, which may take place as early as September or October, according to Nomura.
"The likelihood of Barisan Nasional (BN) winning more seats is a real possibility (if the election is called this year)," Nomura's senior economist for Southeast Asia Euben Paracuelles said in a conference call here today.
Nomura has forecast a higher gross domestic product (GDP) growth for Malaysia this year, an upward revision to 5.3% from 4% (issued in end-March), against a consensus of 4.5%, on improved exports outlook, particularly in the electronics sector. This will likely work in BN's favour in its bid to remain in power.
Following the SEA Games this year, a strong domestic economy is likely something the present government can "use to its advantage, to claim credit and get more votes", said Paracuelles.
Risks, such as Malaysia's vulnerability to US interest rate hikes, have dissipated quickly, while spillovers into the domestic economy could see an improvement to employment and private consumption figures, he added.
However, the economy is unlikely to see much fiscal support despite it being a possible election year, he said.
"A very tight fiscal policy is necessary for the government to maintain its budget deficit target of 3% (for 2017)," Paracuelles noted.
A win by the ruling party is likely to be positive for investors as Najib will be able to maintain fiscal reforms such as the goods and services tax and subsidy rationalisation.
He added that the usual political noise surrounding elections are unlikely to derail the train of growth Malaysia is riding into the second half of this year, and that no change in government means no additional pressure on sovereign credit ratings.
Additionally, shocks from 1MDB's ongoing suits from the US Department of Justice appear to be tapering off, he said.
Meanwhile, he thinks Bank Negara Malaysia is only likely to increase the overnight policy rate in the event of an increase in debt levels. One of the indicators the central bank may be looking at is the pickup in activity in the equities market, Paracuelles said.
He also maintained Nomura's forecast of the ringgit at 4.32 against the US dollar by end-2017.