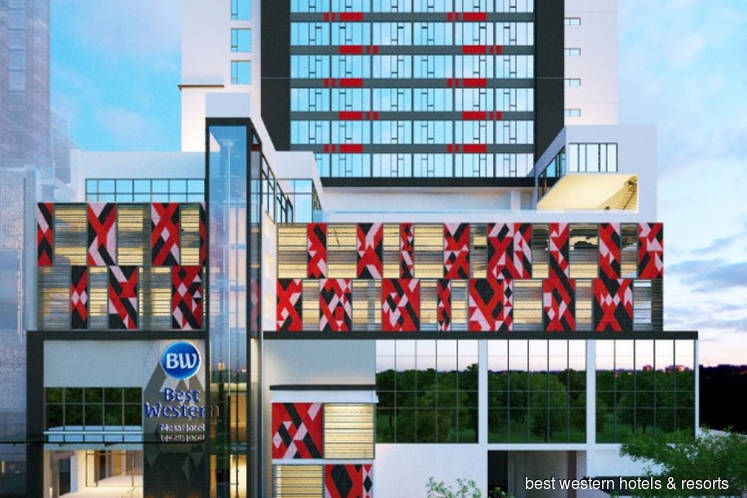 PETALING JAYA (May 2): Best Western Hotels & Resorts has partnered with the Green Target Group to roll out a new hotel named Best Western Mesa Hotel in the latter's MesaHill development in Nilai, Negeri Sembilan by the first quarter of 2021 (1Q21).
"We are excited to debut the Best Western brand in the lively city of Nilai and bring yet another standout property to Malaysia," said Best Western Hotels & Resorts senior vice-president and chief operations officer Ron Pohl in a statement today.
"This hotel will be a welcome addition to our robust portfolio, as Best Western currently has 56 hotels, comprising more than 8,100 rooms across the Asia Pacific region. With another 40 hotels and over 9,000 rooms in the pipeline, our Asian inventory is on track to double in the coming years," he added.
Upon completion, the 10-storey Best Western Mesa Hotel will feature 200 contemporary rooms, complimentary Wi-Fi and a suite of modern mid-scale facilities.
It will be directly connected to MesaMall, a retail centre in the MesaHill development.
Best Western Mesa Hotel is Best Western's third mid-scale hotel in Malaysia, following Best Western Petaling Jaya and Best Western i-City Shah Alam, both of which are also located in the Klang Valley.
The agreement for the new hotel was signed in a ceremony in Bangkok, which was attended by Green Target Group CEO and managing director Datuk Tan Hong Lai and Best Western regional director of human resources and training for Asia region Ketsara Chukhien.
Best Western Hotels & Resorts managing director of international operations for Asia region Olivier Berrivin said that Nilai is a town with a huge amount of potential, thanks to its perfect location and easy reach of Kuala Lumpur, Kuala Lumpur International Airport (KLIA) and the Klang Valley.
"Malaysia is a hugely important market for Best Western, and the extended Klang Valley area holds many exciting opportunities. We look forward to working with the Green Target Group and welcoming guests to Best Western Mesa Hotel in future," he added.