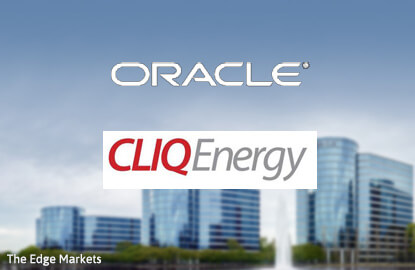 KUALA LUMPUR (June 24): Best Oracle Sdn Bhd, which controls a 20% stake in CLIQ Energy Bhd, today failed in another bid to stop the liquidation of the special purpose acquisition company, with the High Court dismissing its application to strike out the winding-up petition.
"This court is of the view that the petitioner (CLIQ) should not be prevented from pursuing the petition so that the court will be able to consider all the evidence and determine on whether to award an order or otherwise," said Judicial Commissioner Noorin Badaruddin.
Noorin said the sole purpose of the incorporation of CLIQ was to complete the qualifying asset within 36 months based on Bursa Malaysia's rules and regulations, but it failed to take place before the deadline of April 9.
"This is a valid, just and equitable ground for the petitioner to be wound up," she added.
Noorin said that after looking at CLIQ's Memorandum of Association and Articles of Association, and at the Companies Act and Securities Commission Malaysia (SC) guidelines, she is of the view there is no necessity for the company to obtain its shareholders' approval before filing the winding-up petition.
She also noted CLIQ is no longer engaged in full-fledged operations, its staff has been retrenched, and it does not have funds to pay for the necessary costs.
As such, the company is no longer able to run its day-to-day affairs, she said.
Noorin also said the other shareholders or interested party should be given the opportunity to attend the hearing of the winding-up petition, as the merit of the petition ought to be heard.
Best Oracle's counsel Shamsul Bahrin Manaf said the company will appeal the decision next week.
Best Oracle had previously failed to obtain a judicial review to cancel or retract the SC's request to CLIQ in January for updated technical and market valuation reports on its proposed purchase of a 51% stake in a special-purpose vehicle that would host two producing oil fields in Kazakhstan.
The company has appealed the decision on the judicial review application.