This article first appeared in The Edge Malaysia Weekly, on December 31, 2018 - January 06, 2019.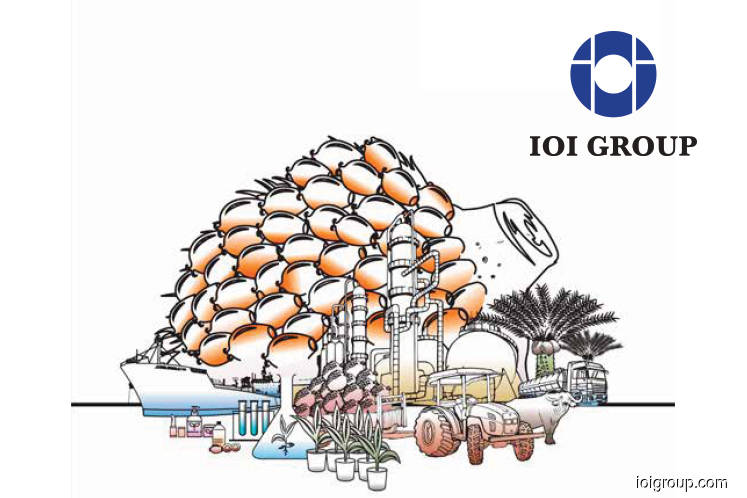 AMID numerous mergers and acquisitions in 2018, one that stands out is the partial sale of IOI Corp Bhd's speciality fats business to Bunge Ltd, a submission by AmInvestment Bank and JPMorgan.
This transaction is notable for numerous reasons, not least of which is that both sides of the transaction came away with a win for their respective shareholders — earning recognition as the M&A of the year. In other words, the exercise is a rare example of how M&A are not always zero-sum transactions where one party gains at the other's expense.
It was also a landmark M&A exercise for the agricultural segment, particularly for the speciality oils subsegment as it joined two major edible oils players into a market-leading behemoth.
To recap, the deal, which saw New York Stock Exchange-listed Bunge buy 70% of IOI Loders Croklaan for RM3.94 billion cash — making it one of the largest M&A deals in 2017 — was announced in September 2017 and concluded in March 2018.
It is the culmination of a 15-year value creation journey for IOI Corp since it acquired Loders, then a small business operation, from Unilever in 2003.
Today, at the point of sale, Loders is an established leader in the speciality and semi-speciality B2B oils market worth US$33 billion a year.
With over 500 products across the full range of the palm and tropical oil-derived segment, the business serves major food industry customers in more than 100 countries, raking in US$1.6 billion in revenue annually.
From the seller's perspective, the transaction marked a trade-off. Divesting 70% of Loders will mean that IOI Corp will lose a big chunk of its turnover as the former made up half of its downstream revenue. In terms of profit, the sale will take away 7% to 10.5% of IOI Corp's group profit per annum, CEO Datuk Lee Yeow Chor conceded in an interview with The Edge last year.
However, the upsides for IOI Corp are added earnings stability and strengthened financial health despite seeing a slight reduction in scale. Note that IOI Corp booked a RM2.3 billion gain from the deal. It paid a special dividend of 11.5 sen per share amounting to about RM722.7 million from the disposal proceeds.
Half of the proceeds were earmarked for repaying borrowings, which was expected to roughly halve its gearing from 0.76 times to 0.34 times. Furthermore, the sale also means significantly reduced exposure to interest expense on foreign currency-denominated borrowings via Loders. That injected some stability to IOI Corp's profit and loss sheet as foreign exchange fluctuations no longer affect its bottom line as much.
Some analysts believe the sale may even widen IOI Corp's profit margin as the proportion of upstream business to downstream would grow post-divestment.
For perspective, prior to the sale, 85% of IOI Corp's revenue came from the resource-based manufacturing segment, which includes the contribution from Loders. However, the segment's contribution is smaller at the profit level, at 20.4% of the group's operating profit. In comparison, the upstream plantation business is more lucrative, making up 79% of operating profit.
As for Bunge, the deal marked its biggest acquisition to date. Its shareholders would have been happy as the transaction was expected to be accretive on a cash-basis in the first year itself. By the third year, the acquisition was projected to be 7% accretive on a cash-basis.
Gaining control over Loders consolidated Bunge's market position — coming into the deal, it was already a leading global agribusiness and food company operating in 40 countries with about 32,000 employees.
For the transaction, AmInvestment Bank acted as principal adviser to IOI Corp while JPMorgan acted as the exclusive financial adviser to Bunge.
Post-transaction, Loders' board comprises three Bunge representatives and two from IOI Corp.
As part of the deal, Bunge and IOI Corp agreed to a five-year call and put option over the remaining 30% held by IOI Corp. This means that either side can compel the disposal of that 30% stake to Bunge within that timeframe.
And the cherry on top was a commitment by Bunge to a mandatory dividend of 25% of Loders' earnings after taxes.
That should be a sizeable sum for both sides as Bunge said it expects Loders to generate earnings before interest, taxes, depreciation and amortisation of US$105 million in 2018.
IOI Corp's continued involvement in Loders and its expected growth into a leading global agri-food company, supports the former's focus on being a leading integrated oil palm player with a global presence, says AmInvestment Bank.
Save by subscribing to us for your print and/or digital copy.
P/S: The Edge is also available on Apple's AppStore and Androids' Google Play.