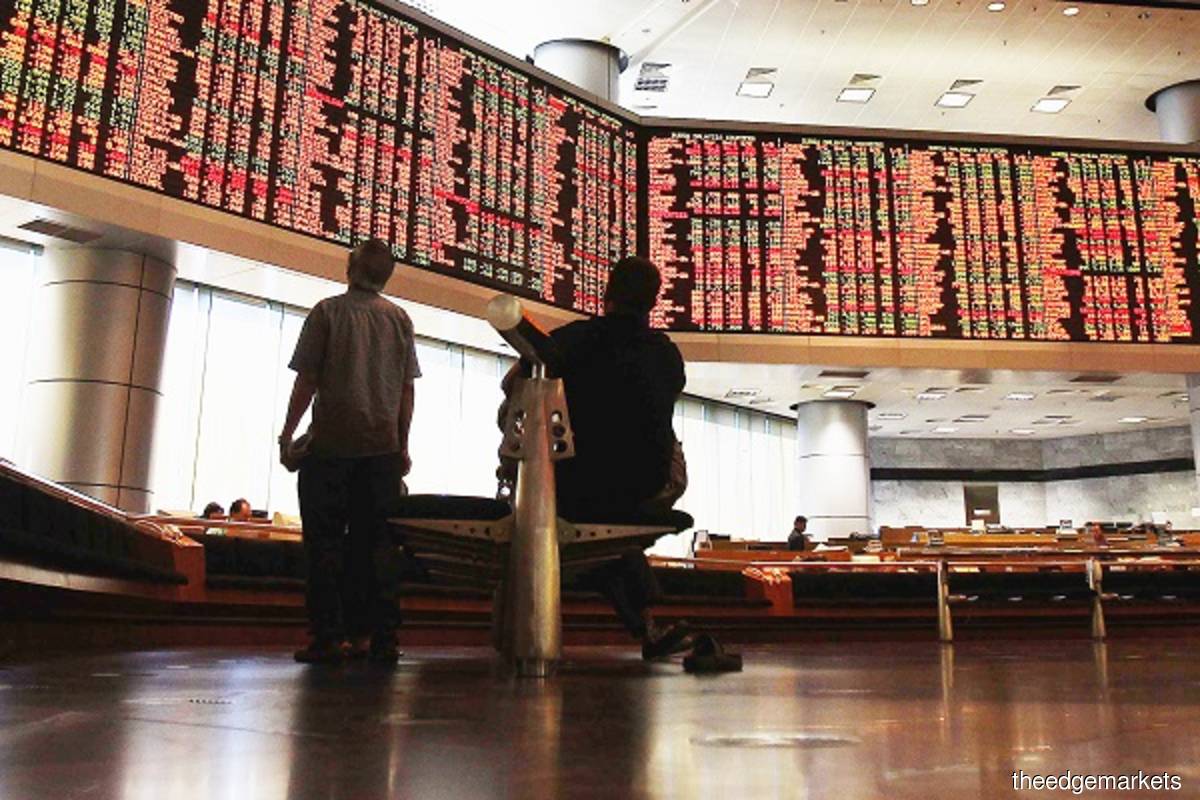 KUALA LUMPUR (March 5): Investors have shorted a total of 16.25 million shares worth RM77.69 million from the Big Four glove stocks during the first week of March (March 1-5, 2021), based on Bursa Malaysia's Regulated Short Selling (RSS) data.
Top Glove topped the list in terms of RSS trading volume among glove makers, followed by Kossan Rubber Industries Bhd, Supermax Corp Bhd and Hartalega Holdings Bhd, as shares of glove makers came under pressure during the week, as Covid-19 vaccination programmes kicked off all around the world.
Shares of the world's largest glove maker, Top Glove, which sank past its key psychological support level of RM5 on Monday, ended the day 29 sen or 5.85% higher at RM5.25. The stock is up 0.19% from last Friday's closing of RM5.24.
Interestingly, the week also saw Top Glove directors buying up more of the company's shares.
On March 1, Top Glove Corp Bhd executive chairman Tan Sri Dr Lim Wee Chai raised his direct shareholding in the group to 26.419% or 2.11 billion shares, after he acquired 4.04 million more shares at RM4.9287 each.
Independent director Datuk Noripah Kamso also increased her shareholding to 75,000 shares, after buying 5,000 more shares at RM5.01 per share today. She just bought 10,000 shares at RM4.945 per share yesterday.
Notably, Top Glove is slated to announce its financial results for the second quarter ended Feb 28, on March 9.
Hartalega, meanwhile, slipped 2.5% from last Friday's RM10 to close at RM9.75 today. It saw 0.98 million shares worth RM9.08 million shorted by investors this week.
Supermax, which sank 7.02% from RM4.84 to RM4.50 during the week, saw 3.60 million shares worth RM15.75 million shorted; Kossan, which rose 0.52% from RM3.83 to RM3.85, saw 3.73 million shares worth RM13.99 million shorted in the same period.
Interestingly, glove makers aside, investors seem to be interested in betting on the downtrend of AirAsia Group Bhd, which is reflected in the 14.33 million shares of the low-cost carrier worth RM13.46 million that were shorted during the week.
Week-on-week, Air Asia has risen 2.19% from 91.5 sen to 93.5 sen, which gives the airline a market capitalisation of RM3.47 billion.
Air Asia's share price has been trading sideways in the past week, while the group called for a standardised approach to travel protocols to help kickstart the international air travel industry.
Short selling – an investment or trading strategy that speculates on the decline in a stock or other security's price – is regulated in Malaysia, where only selected securities are eligible for RSS activities.
The suspension of RSS was lifted on Jan 1, after a temporary ban was imposed by Bursa Malaysia and the Securities Commission for nine months last year, following heightened market volatility arising from the broader impact of the Covid-19 pandemic. On lifting the suspension, the regulator also imposed a 4% limit on the net short position of each approved security that are allowed for short selling.
But the ban on intraday short-selling (IDSS) and intraday short-selling by proprietary day traders (PDT Short Sale) has been extended until Feb 28.
Read also:
Ban on regulated short-selling to be lifted on Jan 1, but intraday short-selling prohibited until Feb 28
Top Glove directors continue to buy company shares